Our house in Montecito.
We built it from the ground up.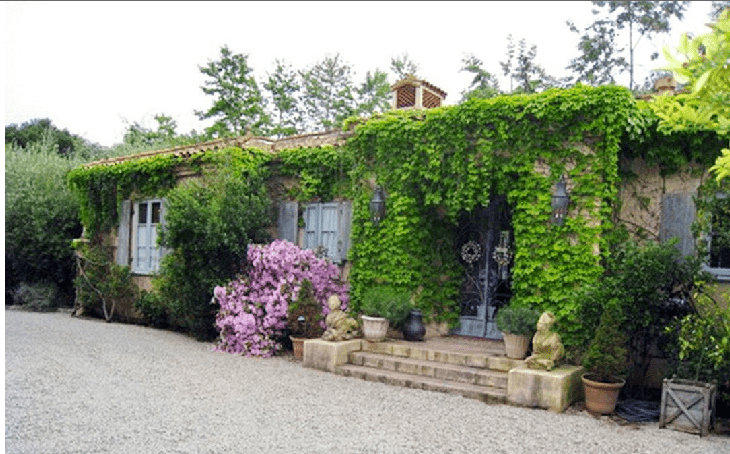 The front door.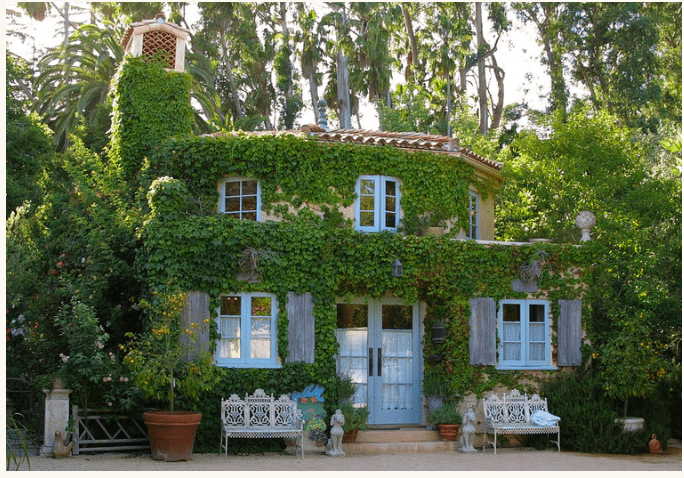 Our guest house.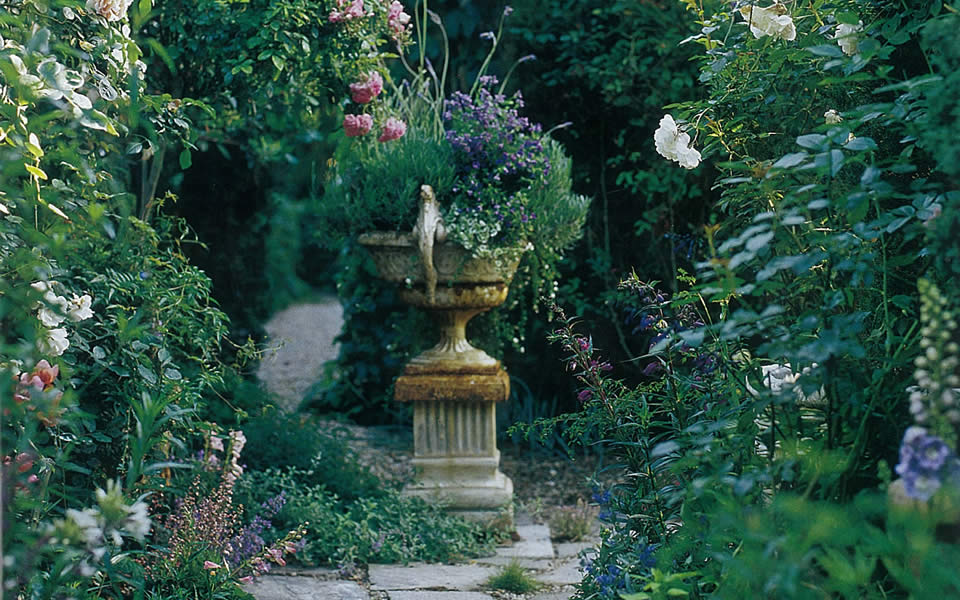 Introducing the garden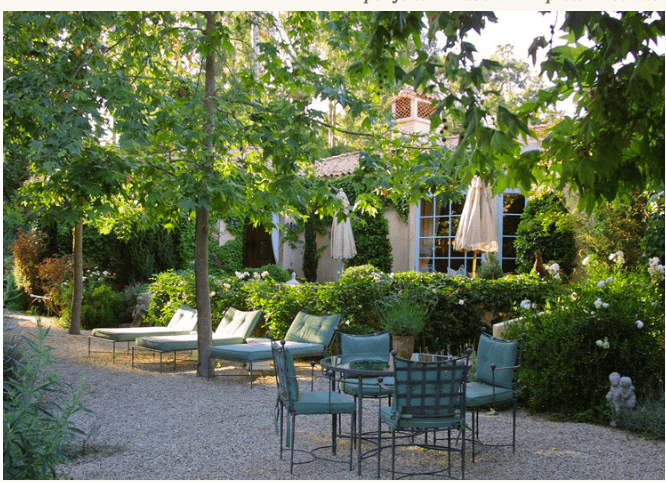 Rear terrace.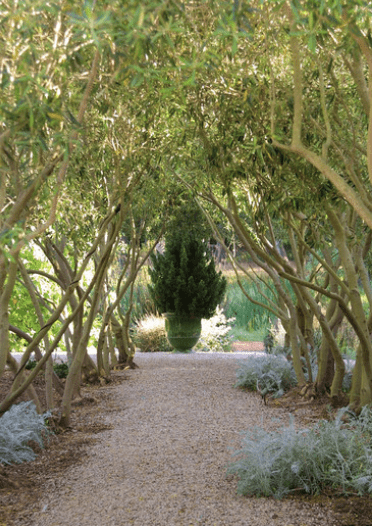 The olive allee.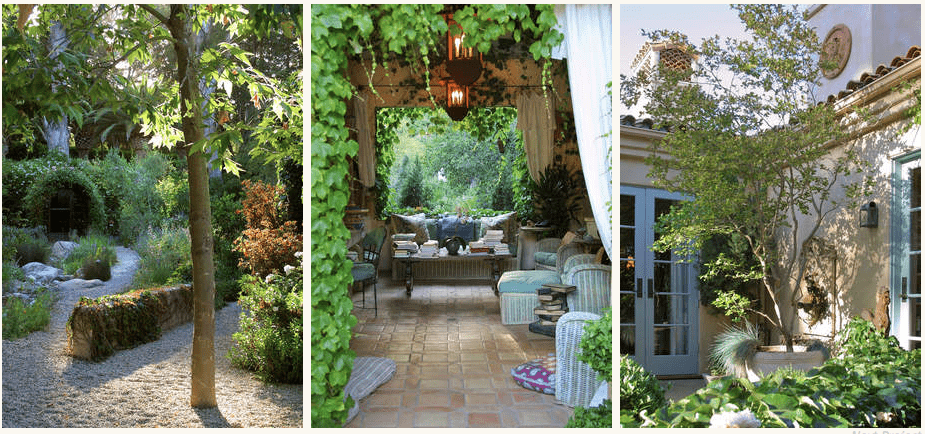 The loggia and terrace.
he
Entry hall.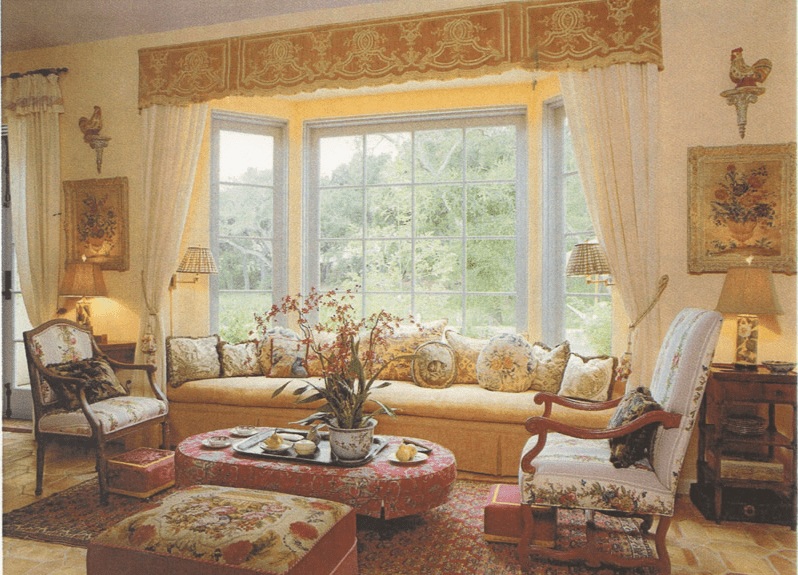 living room.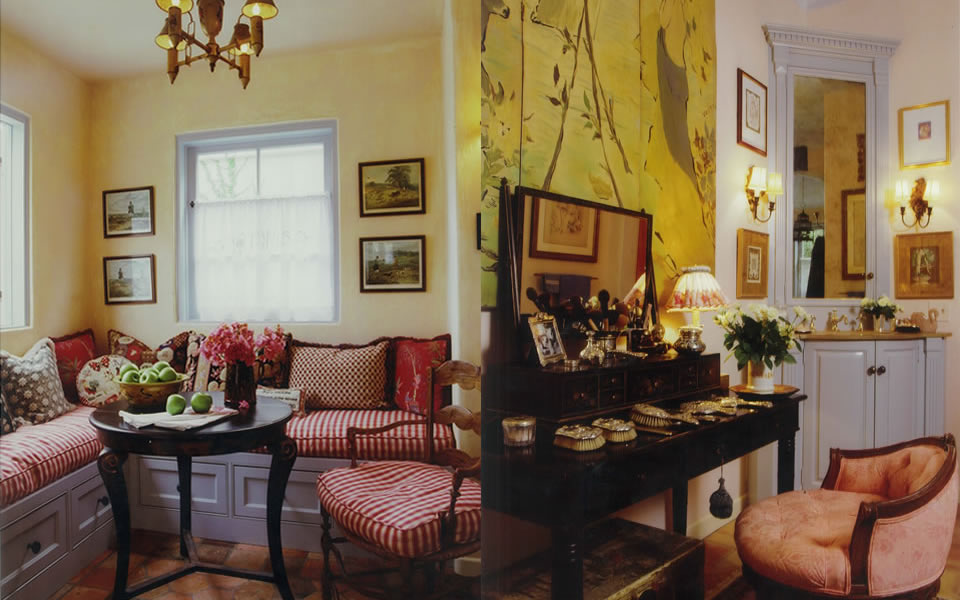 Guest house on left;  master bath on right.
Inside the guest cottage.
FRENCH PAVILION IN PASADENA
 It was copied from an 18th century Pavilion outside Paris and built in Pasadena in 1956
I restored and redecorated it when we bought it.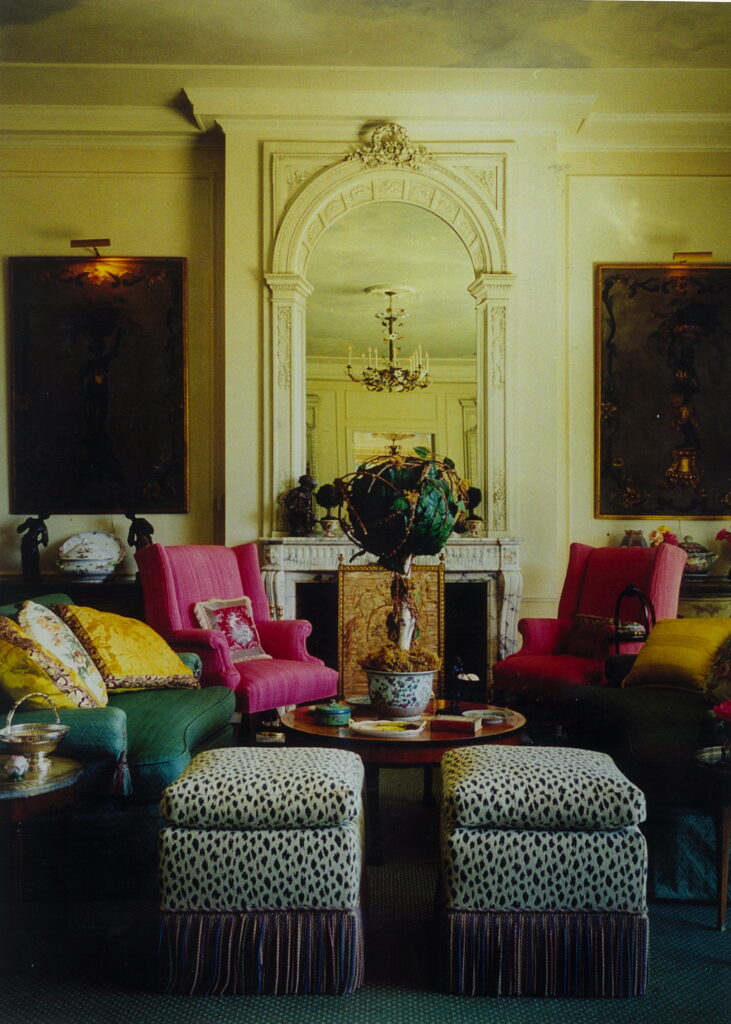 The living room.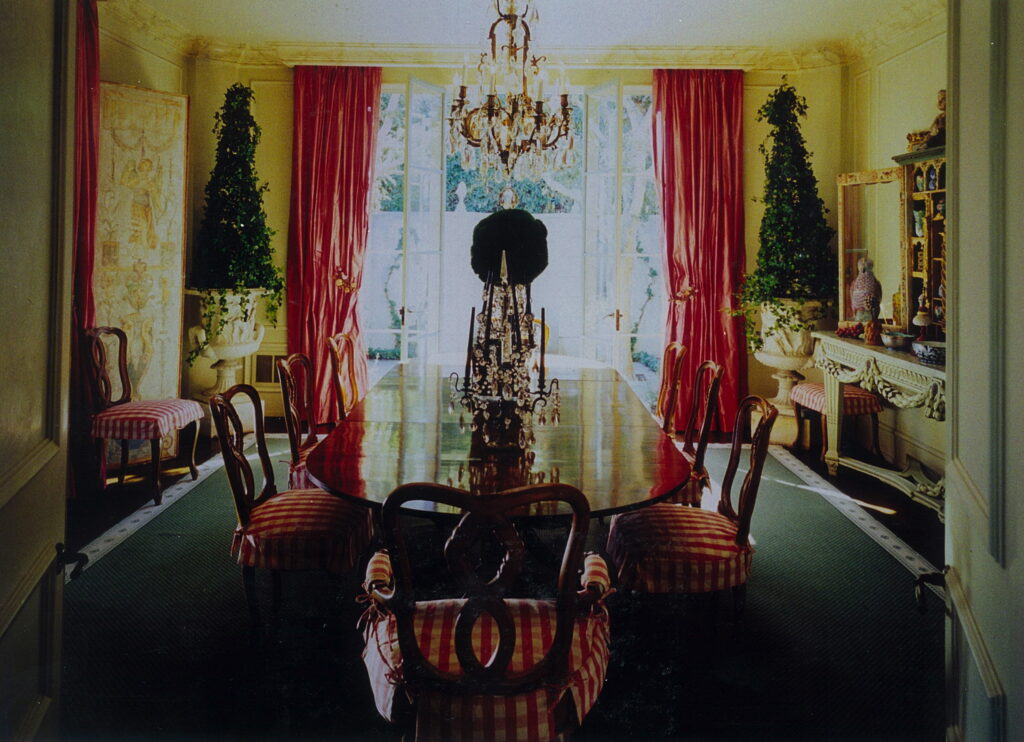 The dining room.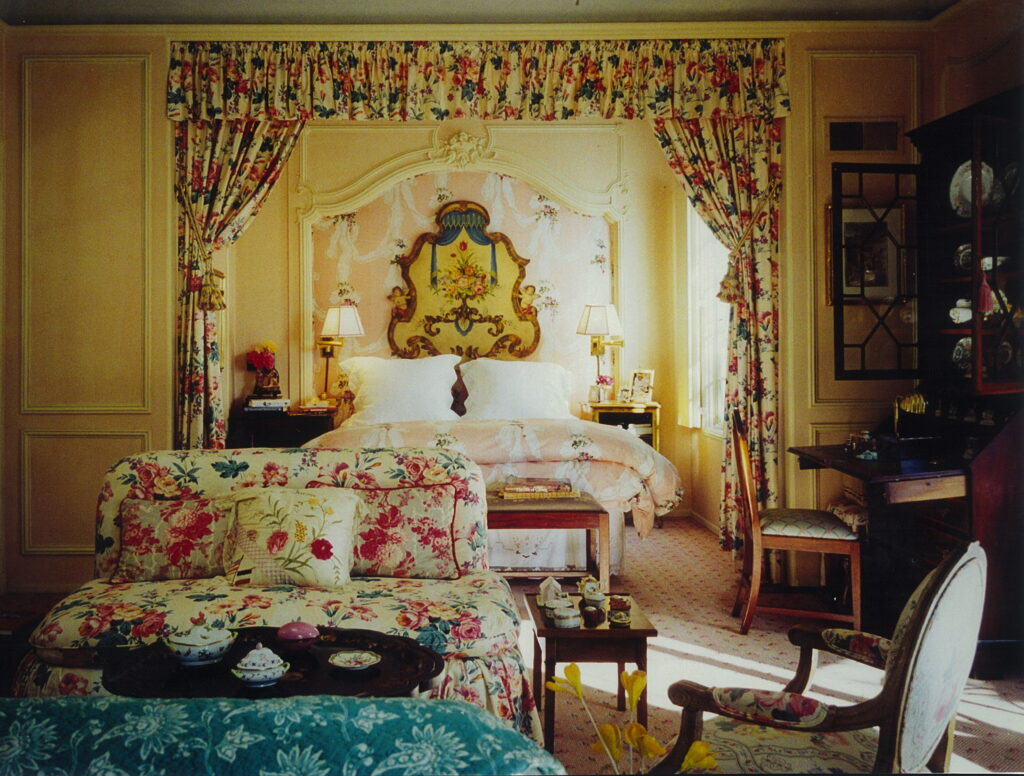 Master bedroom which contained 18th century boiserie.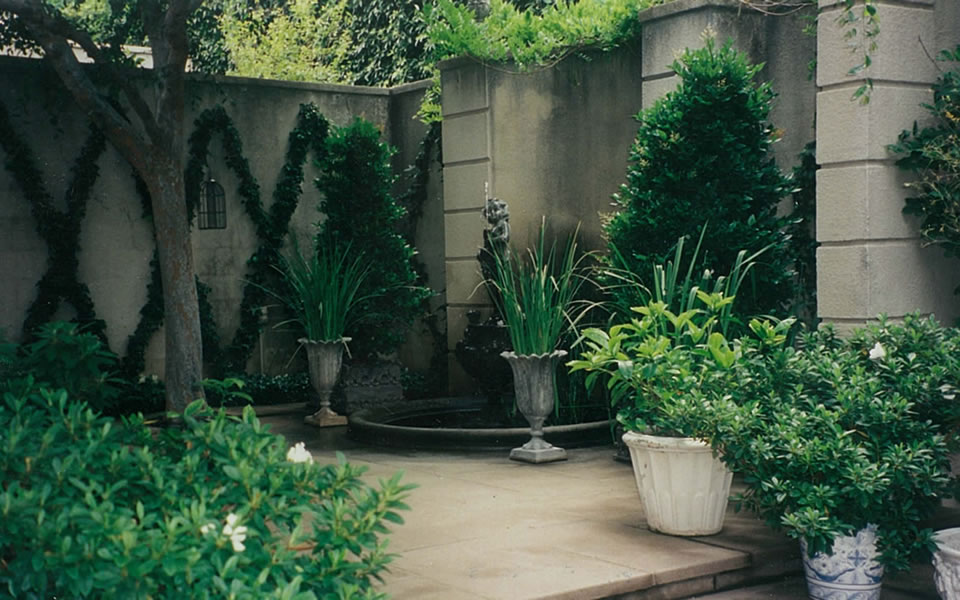 The terrace off dining room.
Loggia off master bedroom.
REGINALD JOHNSON ITALIAN VILLA  IN PASADENA
Built in 1919.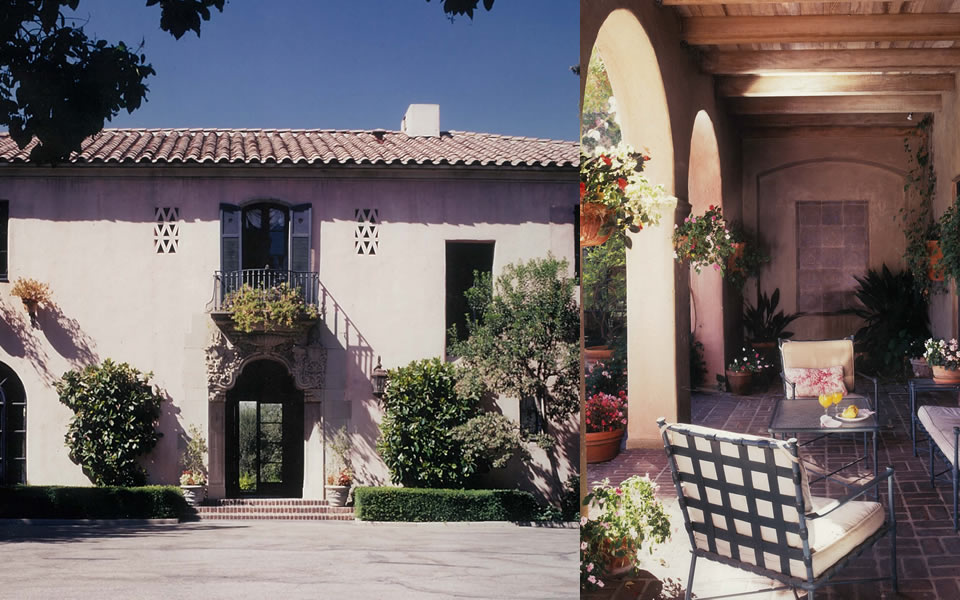 Front of the house and the loggia on the back.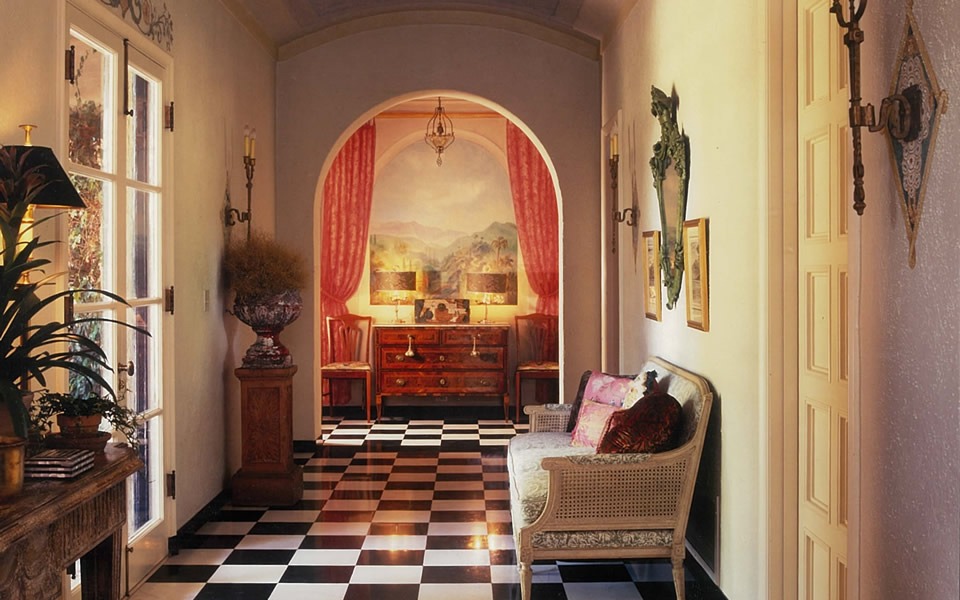 The entry gallery.
The curtains and window are painted "trompe l'oeil".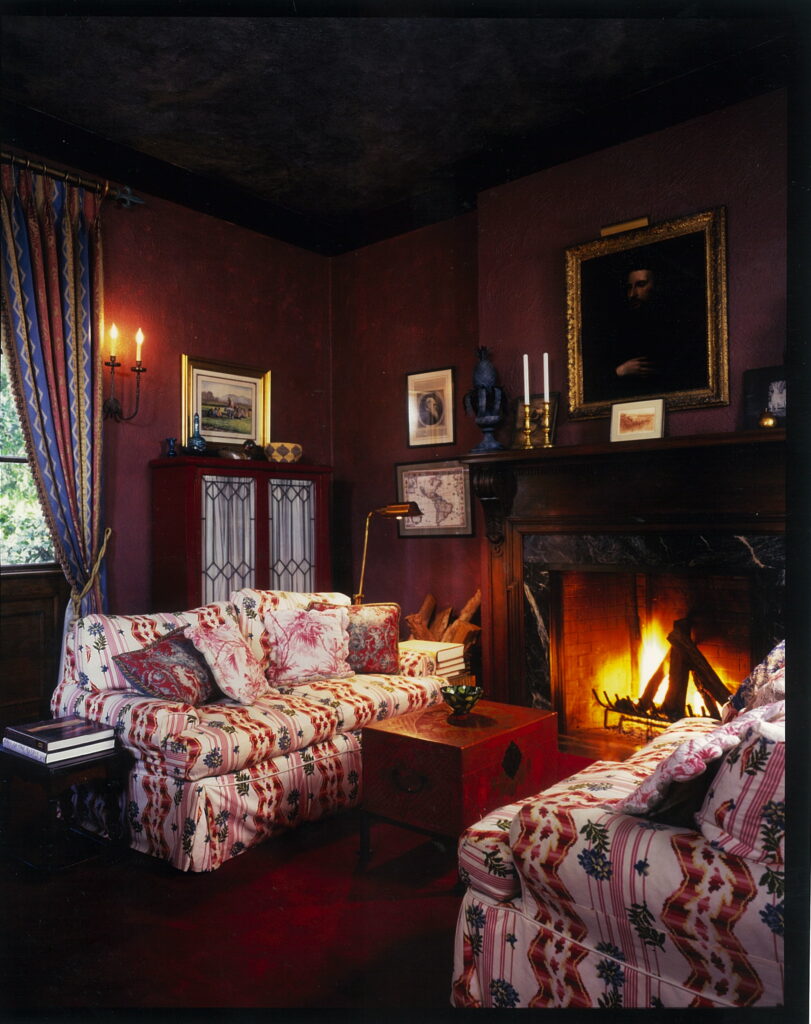 Library.
Living room with stencil border around beamed ceiling.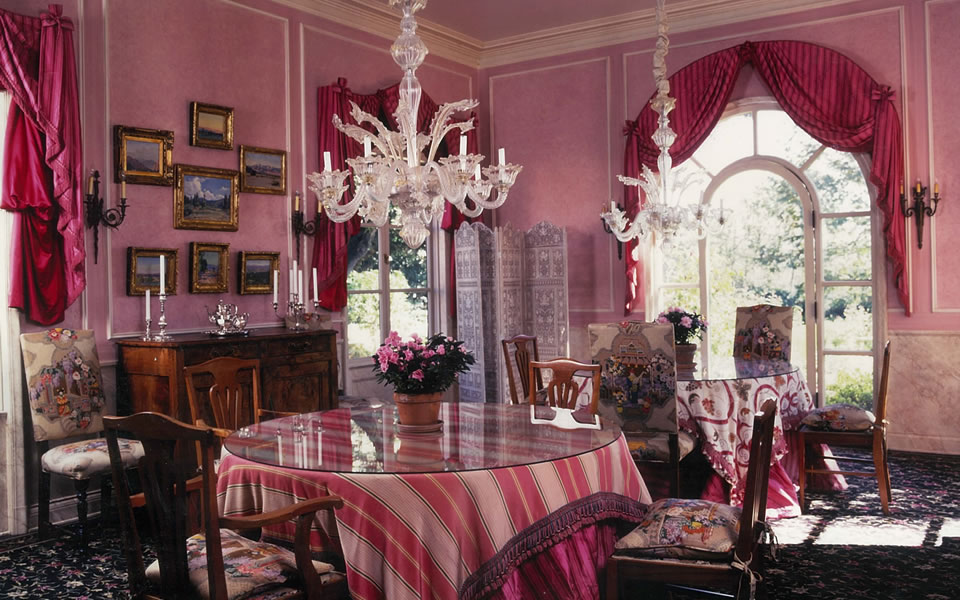 The dining room. With marbleized and glazed woodwork.
A HOUSE IN MONTECITO IN "SEA MEADOW"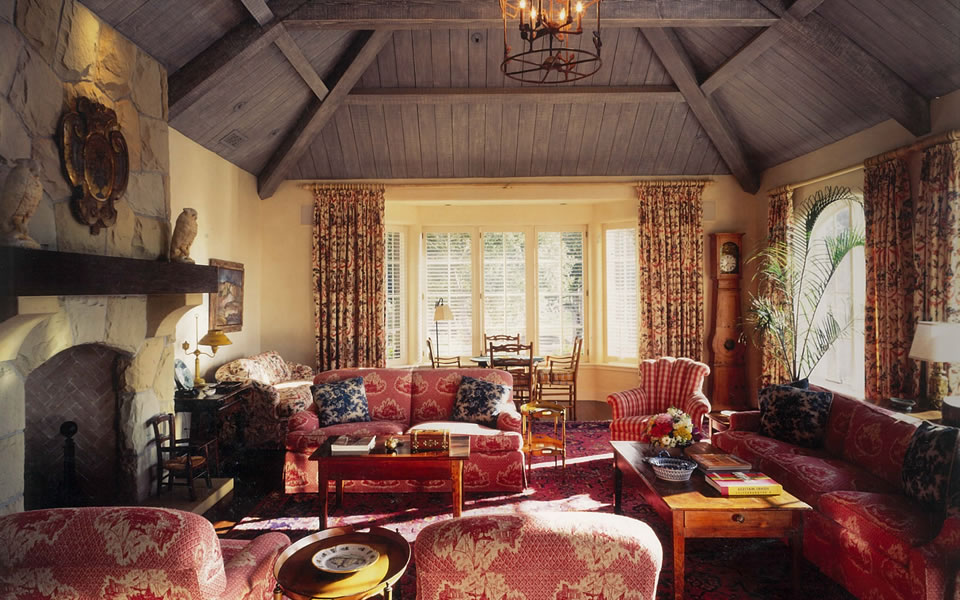 The living room.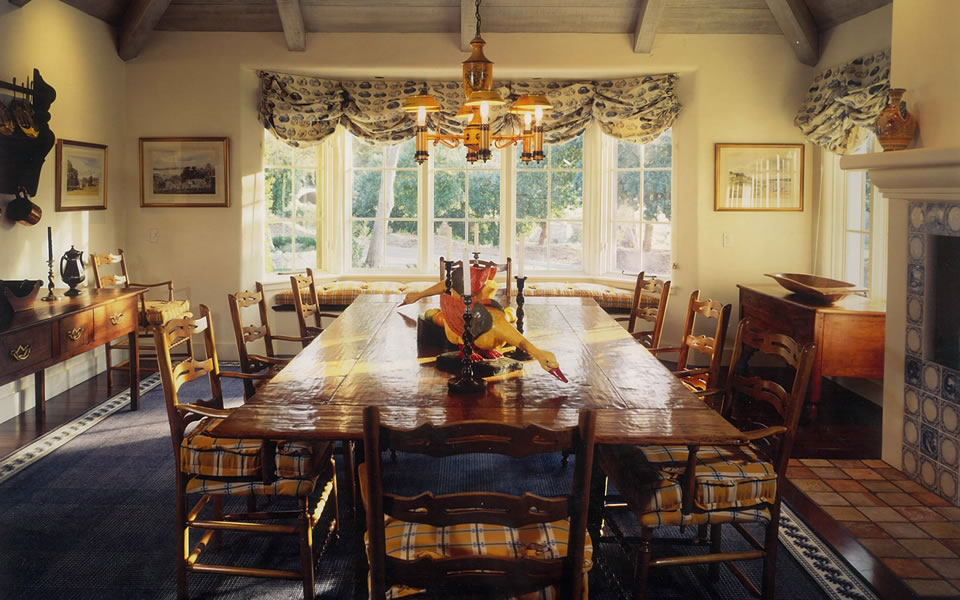 The dining room.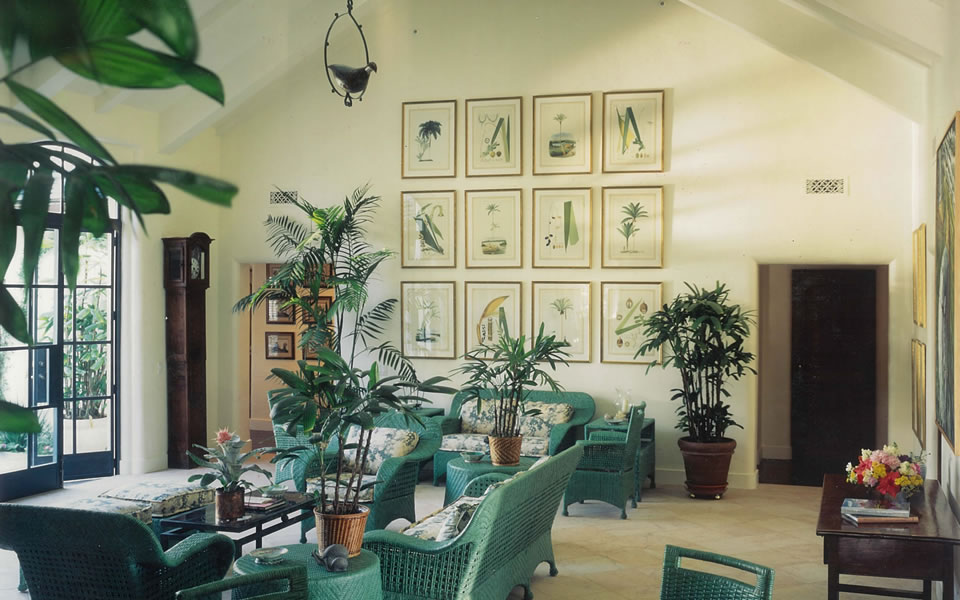 The conservatory.
The library.
Another house in "Sea Meadow".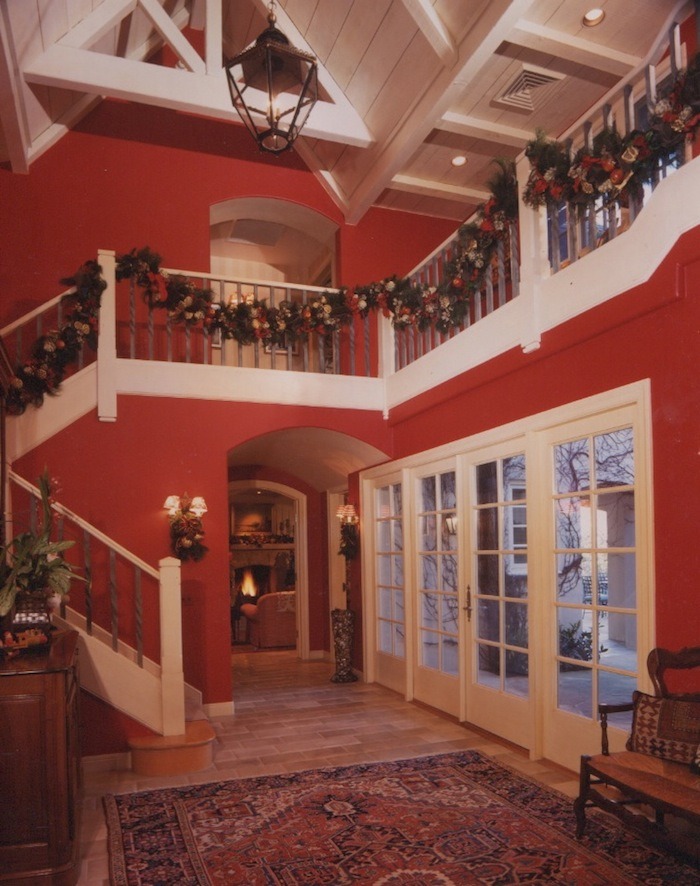 The entry hall.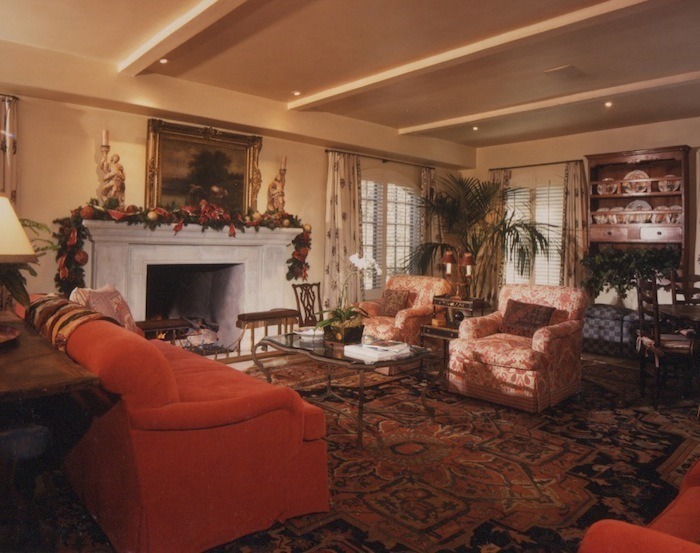 The living room.
The kitchen and family room.
A FRENCH HOUSE IN PASADENA
 designed with Marc Appleton.
The living room.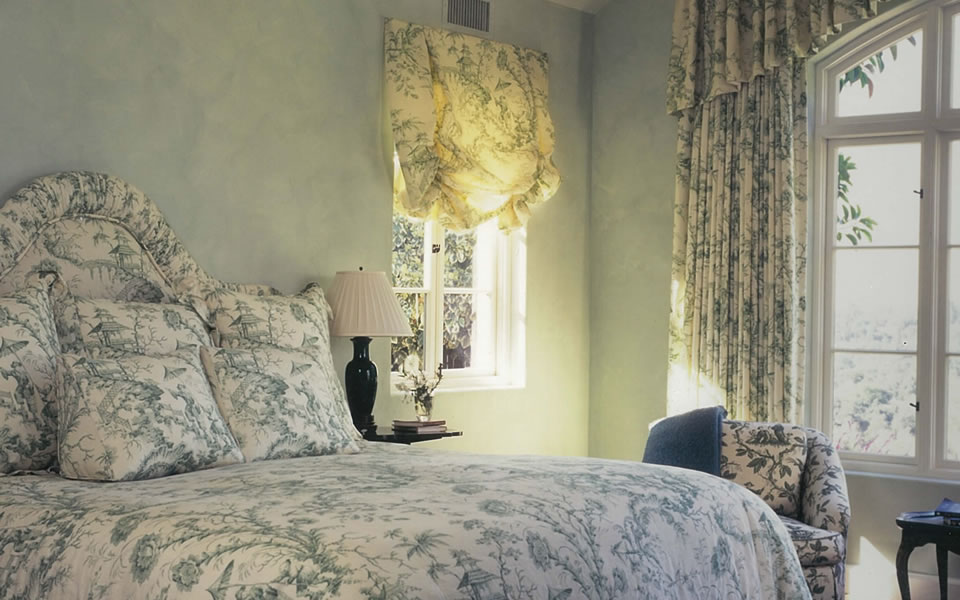 The Master Bedroom.
The family room
TWO OFFICES IN PASADENA .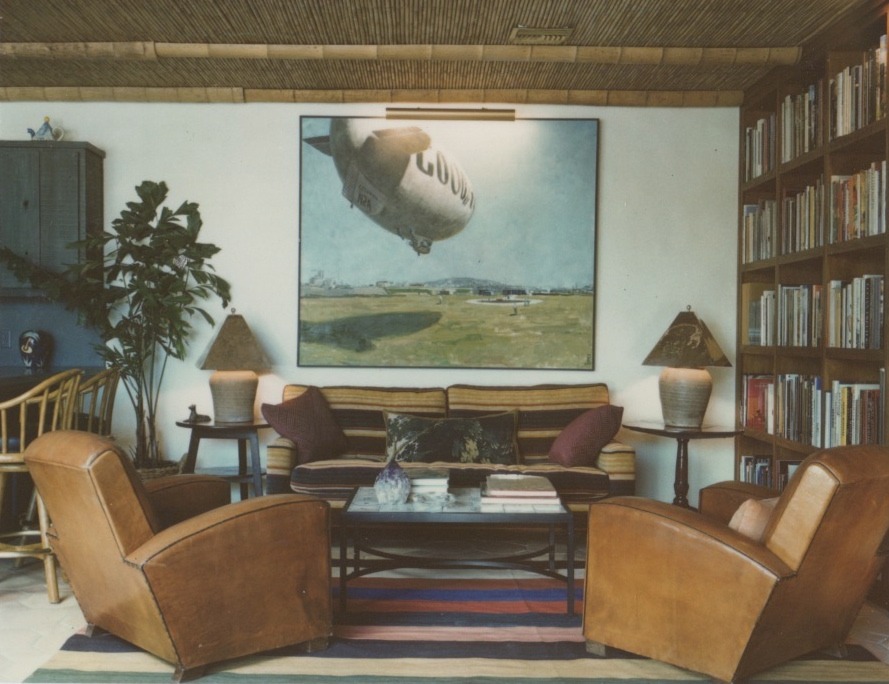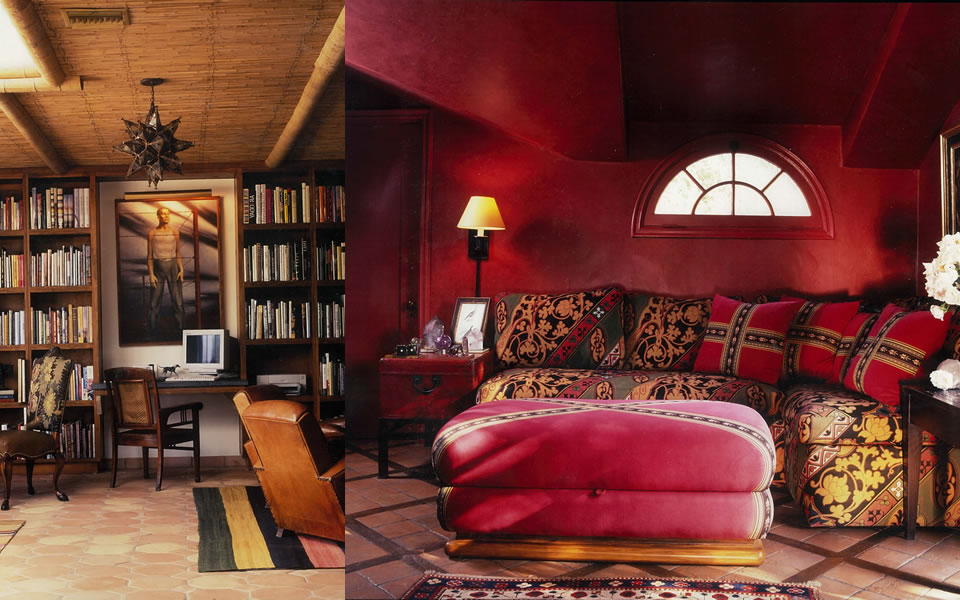 A HOUSE IN SANTA MONICA CANYON.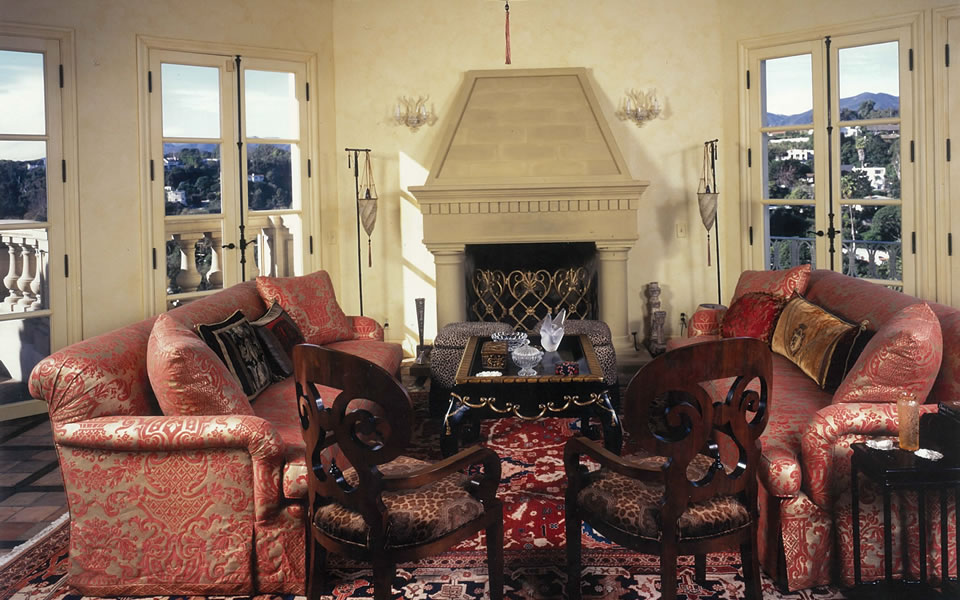 the living room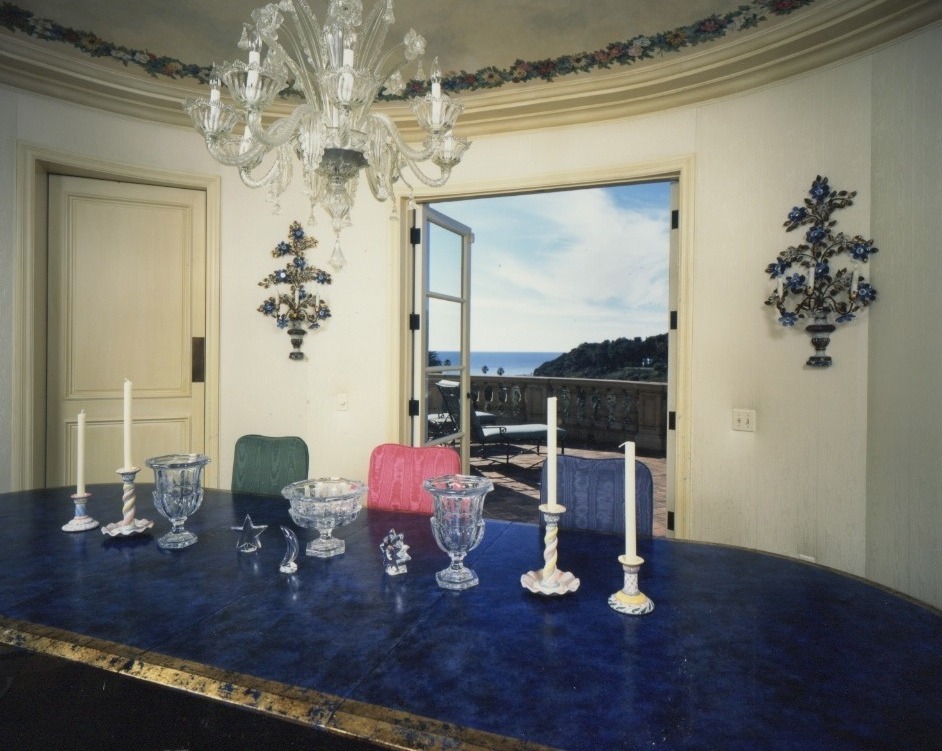 the dining room