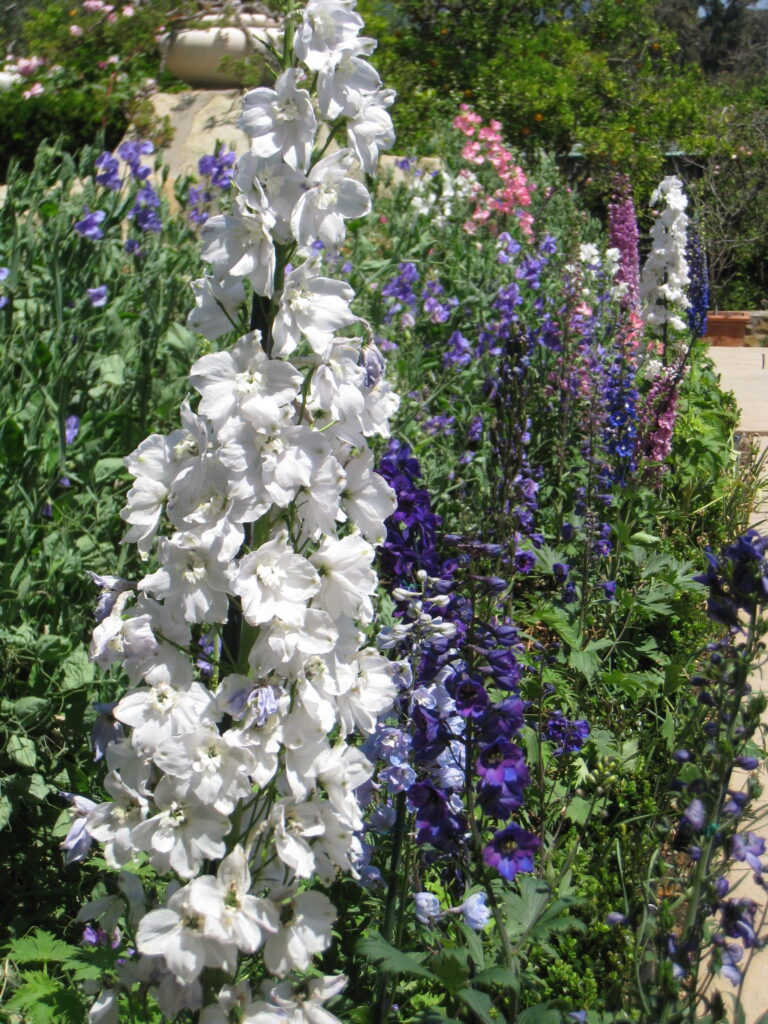 Welcome to Ella's garden! My daughter Ella along with husband Scott, and children Poppy and Tommy were recently featured in this month's Traditional Home Magazine.
While spring is in the air and flowers are in bloom it is hard to stay inside these days.  Ella's garden is the perfect place to entertain, relax, and appreciate all that nature has to give.
A recent addition to the property is a small pool, that I am absolutely in love with.  Surrounded by an old stone wall, the pool is enclosed in a little enclave off the garden.
Exquisite pebble work featuring two sea horses accentuates the bottom of the pool and a raised jacuzzi creates a waterfall.  They also made a cabana out of a tool room at the end of the pool which adds to symmetry of the space and was  designed  in keeping with the character of the house.
As summer approaches I am eagerly awaiting long afternoons in the shade while the grandchildren splash in the pool!
The Traditional Home (May 2011) article features some great shots of the property, but I wanted to add a few more of my own to showcase a few extra details.
Click on the link to see the full article: Traditional Home May 2011
I love this property because it is truly a place where families can convene.  With ample outdoor seating and dining areas the adults are free to relax.  The children are free to roam the yard where they not only have the pool, but also a sports court and tree house.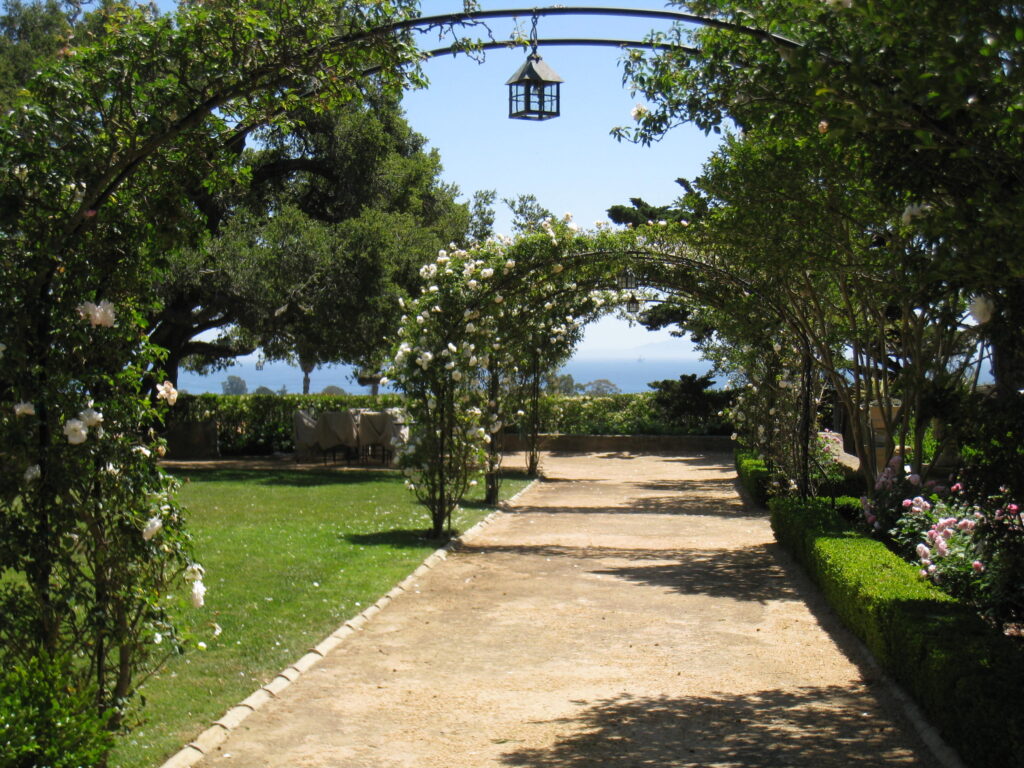 An enfilade of rose covered arches leading to the view of the sea.   Probably my absolute favorite place on the property!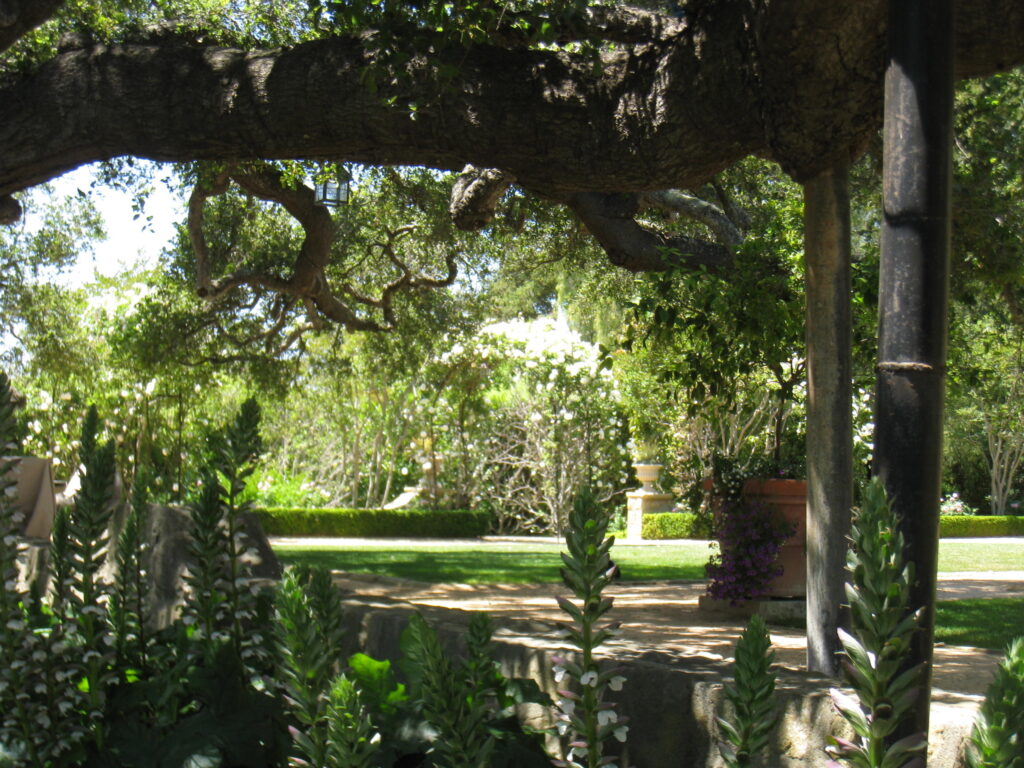 Under the shade of an old oak.  Its branches hang so low, and it provides plenty of shade.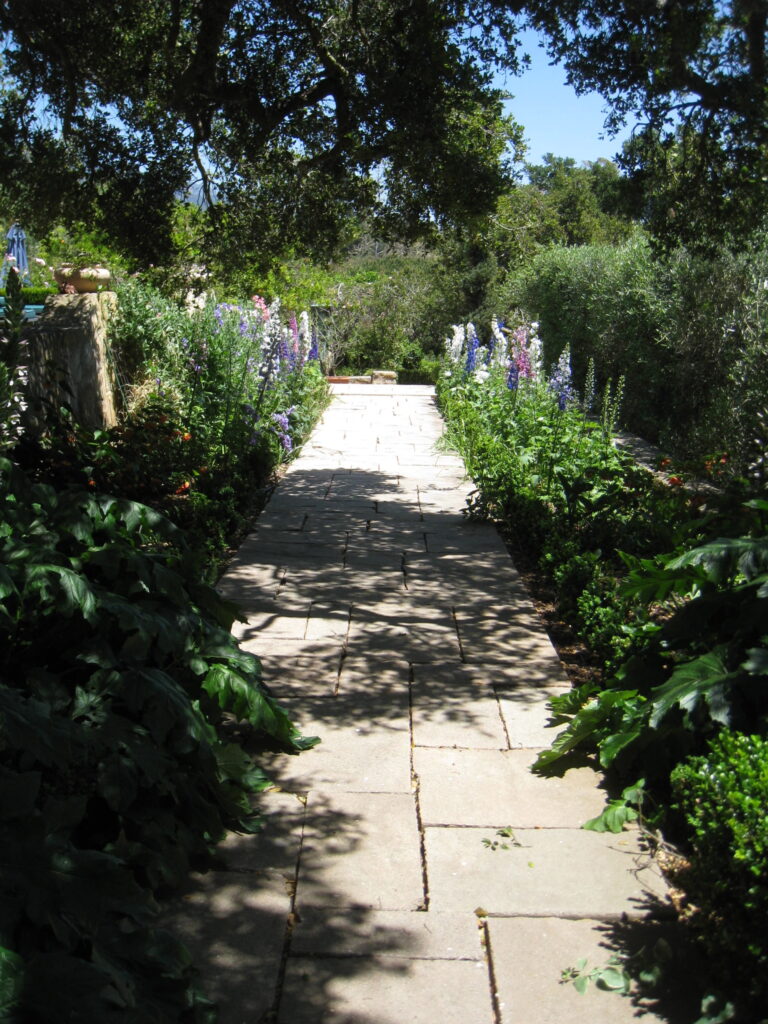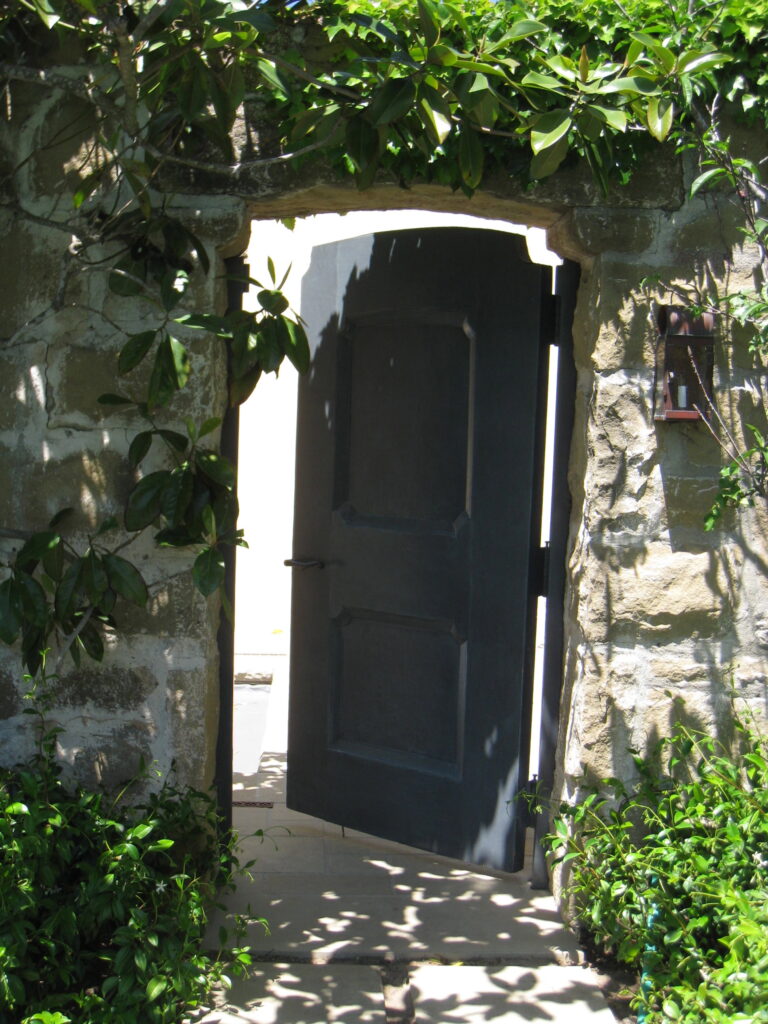 The door that leads to the pool.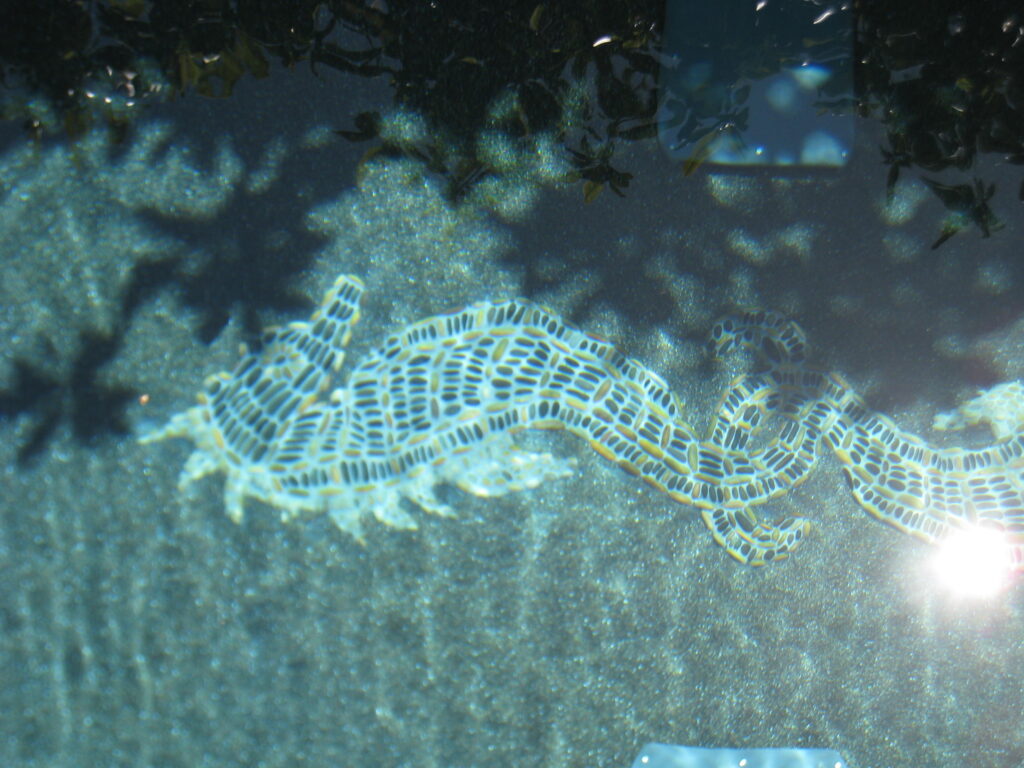 One of the seahorses on the bottom of the pool, set with small pebbles.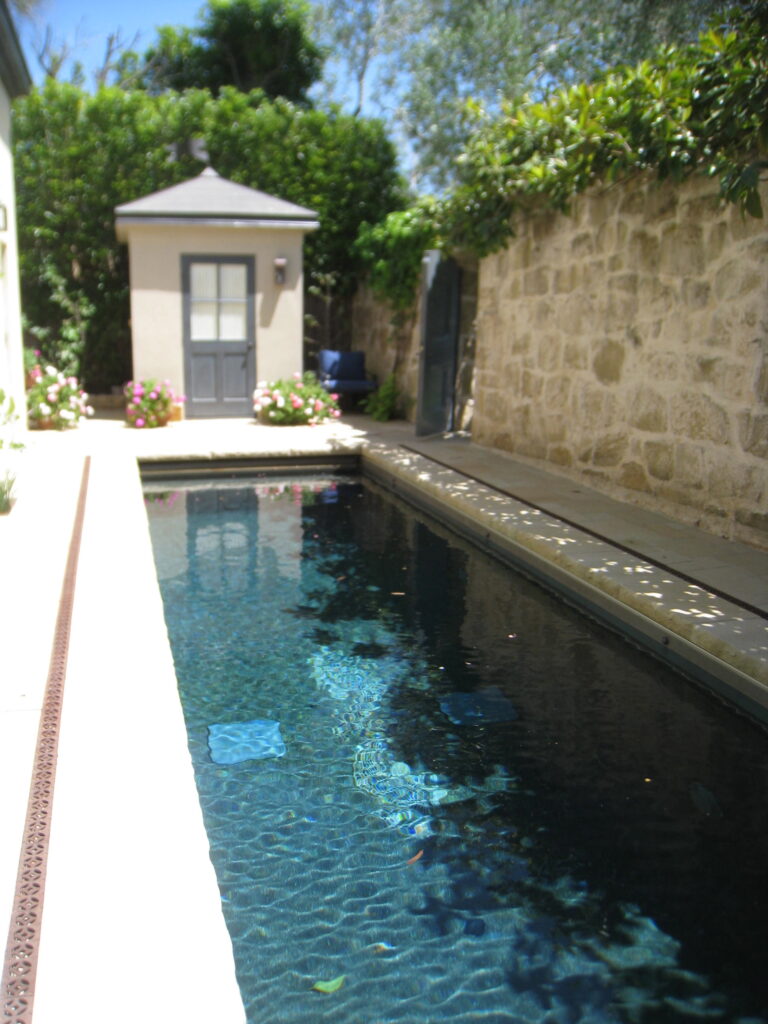 A view of the pool, with the cabana situated at the end.
Pebble details that were made when the house was originally built in 1939.  This is one of 3 different pictures, and where Ella got the inspiration to do the pebble seahorses in the bottom of the pool.
Detail in the stone wall that I absolutely love!
The tree house where the children can escape from parents and babysitters.
One last view, of my favorite tree on the property and just a peek at the Pacific!