With the onset of Summer in full swing, I can't help but get excited for the season.  I avoid  sitting in the sun;  but I have always loved unusual pools and pool houses.  They can make or break an outdoor space(usually, unfortunately, break), so I thought I would share with you a few pools I have seen  that I am absolutely in love with.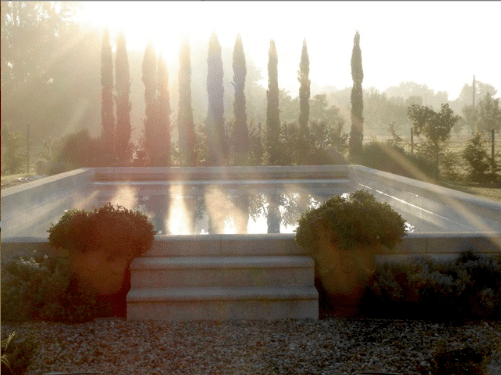 Pictured above is a raised pool, an unusual treatment, I love the gravel-lined path and the stone steps leading up to the edge of the pool.
I also love the row of cypress trees giving a sense of enclosure and focal point.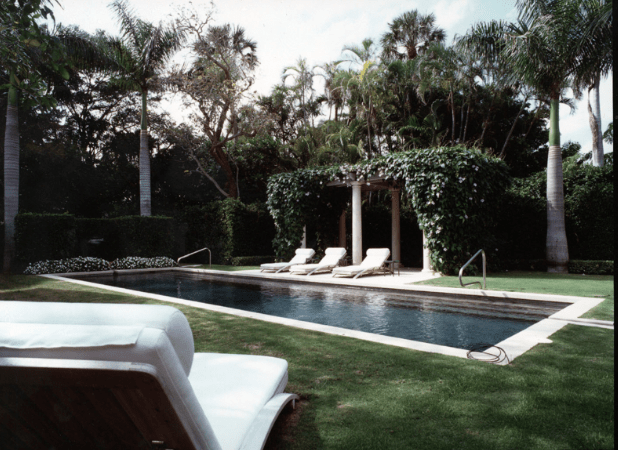 This pool has a lovely ivy-covered structure that is perfect for lounging in the shade or enjoying a meal poolside.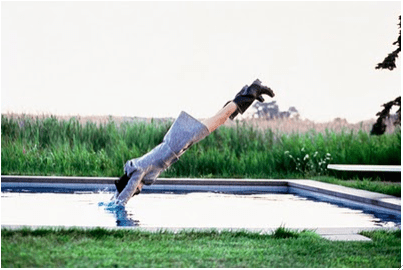 This pool is set right alongside a field; so cool!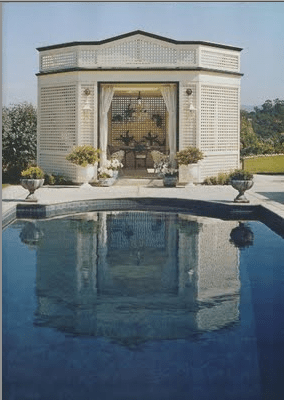 This lattice sided pool house is elegant and inviting.  I'm sure it stays nice and cool with the wind passing through the slatted walls. I love the dark bottom of the pool;  making it subtle and inviting.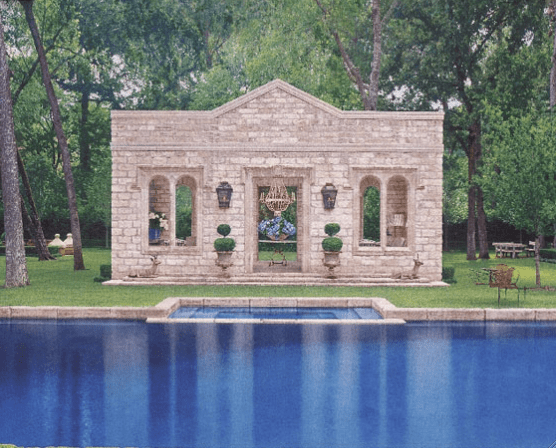 Pictured above is a stone pool house, situated next to the beautiful blue waters of this pool.  I like the symmetry of this structure, and looks like a great place to host a dinner party!  I would have to plant lots of Boston ivy on it;  it is too hard-looking for me without it.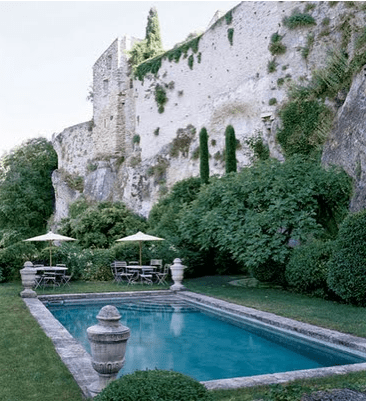 This is my absolute favorite pool I have ever seen!
The architectural details in this image are amazing, the picture from an old Architectural Digest, this pool is set besides the ruin of a large wall.  This pool looks like it has been here for generations;   I also love the stone urns that sit upon each corner.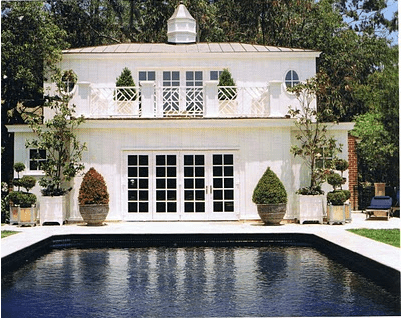 I love this pool house, photograph from Elle Decor, this has great latice work on the second story and the copper roof and cupola are lovely details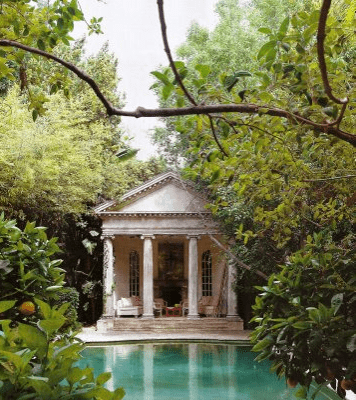 I could spend the rest of my days lounging in this expansive pool house.  With tall ceilings and the open living room, this pool house is to die for! The lush trees and greenery surrounding the area add to the magical feeling of this pool.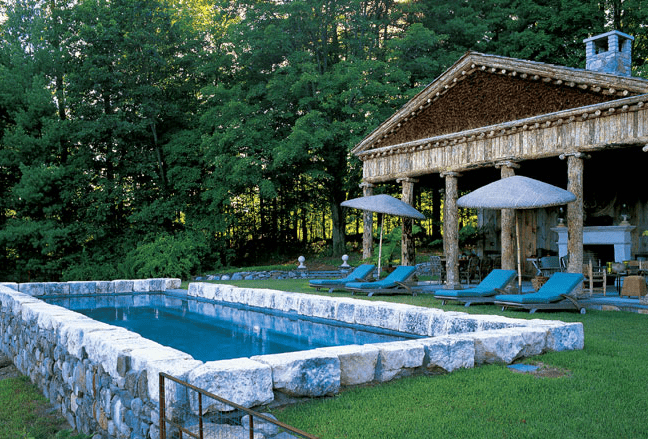 Lastly, one of my all time favorites; designer Bunny Williams's pool.  Featured in her book, An Affair with a House, this pool is rugged yet inviting.  Set among a forest and a rustic wood pool house, I love the rough cut stones that line the pool, and the retaining wall that the lower side of the pool creates.
And the pool house is a rustic version of the stone one in the previous picture.  The columns are tree trunks and the pediment is made of pine cones!
And those umbrellas!!
I hope  you will get some pool time this summer! Stay in the shade!!