Three weeks ago,  a hen of ours went missing!  I was afraid a coyote or hawk had taken her;  but I couldn't  find feathers anywhere!
About  ten days later, I found her outside the coop in the morning, and I knew she must have made a nest outside of the coop!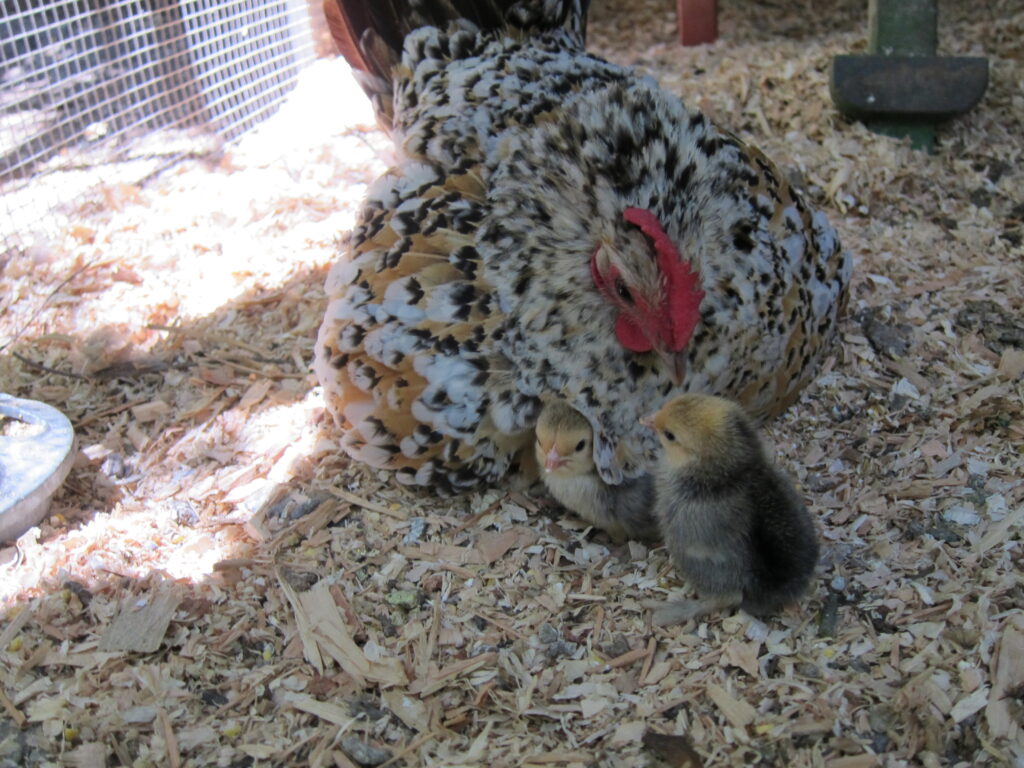 Our chickens lay one egg a day and when they want to hatch chicks (which is called  "broody"). They want to accumulate at least 8 or 9 ;  then they start sitting on them so they all hatch on the same day.  We didn't know she wanted to be "broody";  so we were collecting her eggs!  She decided to take matters into her own feet, and hid her eggs outside in the tall grass.  I had to hide and watch where she went to find where her eggs were!  She was so well-camouflaged, it was hard to see her at all!!!
Well, I was so afraid a predator would get her, I asked the "Backyard Chicken Forum"  what to do!  They recommended I try to move her at night.
Well, I tried to do that.  She would have none of it, and was flinging herself at the coop  door in the morning  and she went right back to where her eggs had been outside and squawked and squawked ; so I had to put them back where they  were.  I didn't know how long she had been off her eggs; so I wasn't sure they would hatch!  This was ten days ago!
I was worried every night, and checked her every morning , and  yesterday morning I heard cheeping;  and this brave little hen hatched eight chicks!
I moved them into their beautiful own coop built and designed by Radisha!
Happy and safe!  This was right after they hatched!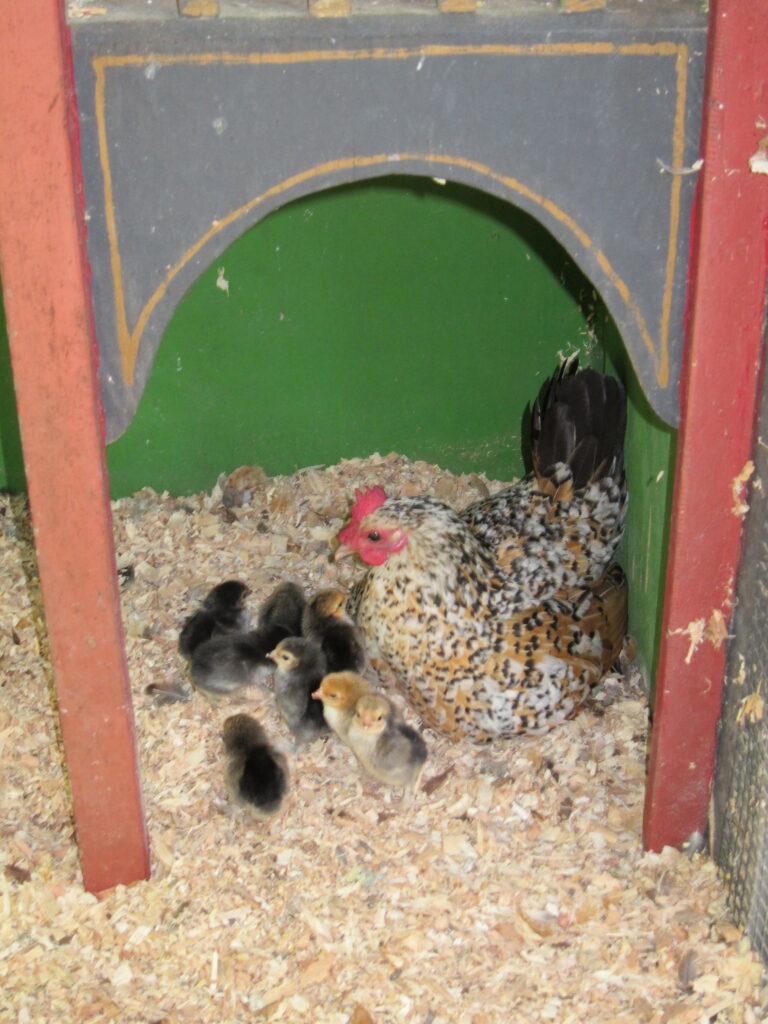 Count them!  There are eight!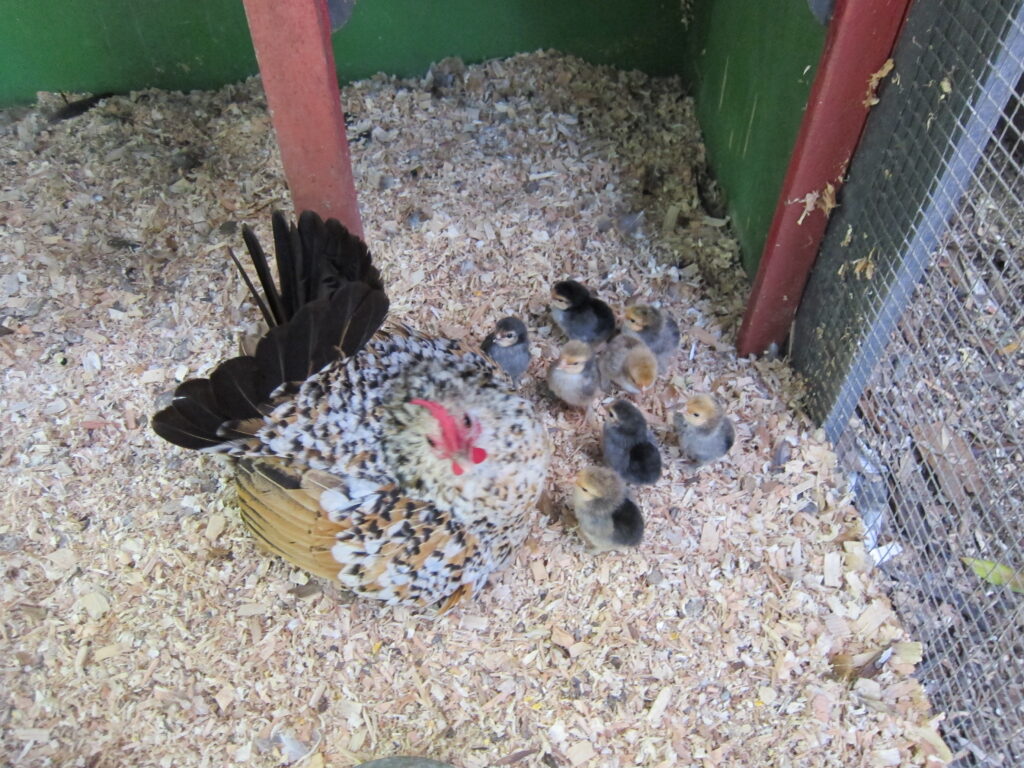 Isn't she lovely??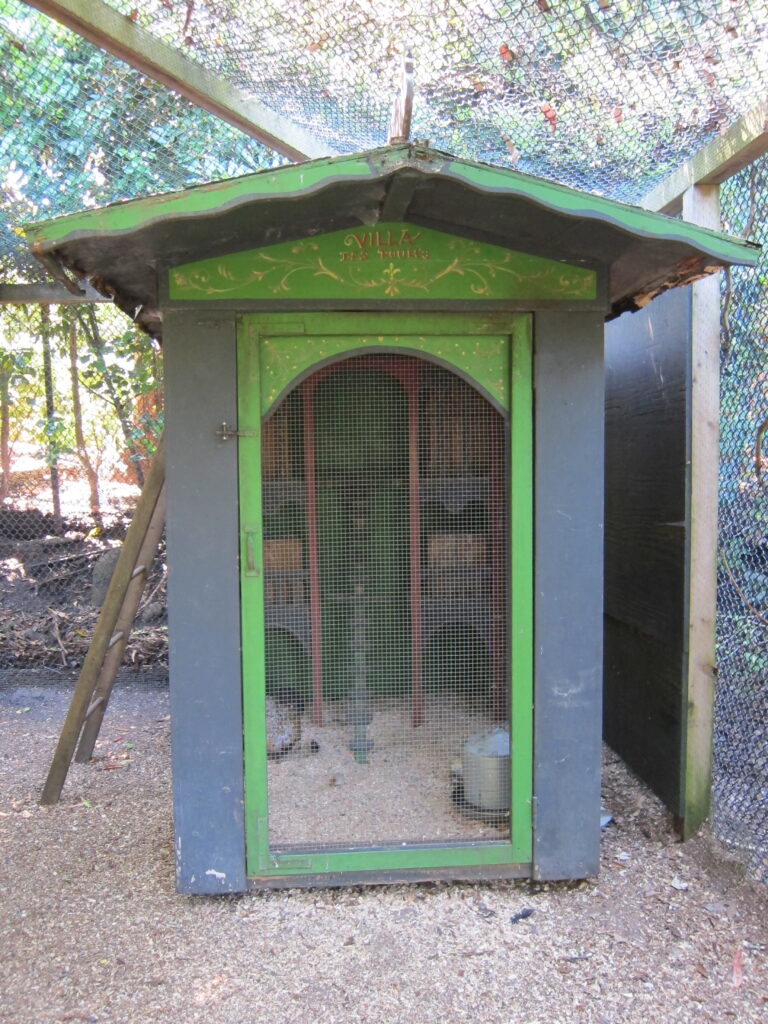 Her beautiful coop designed Balinese style and built by Radisha!
A predator-proof coop inside of a predator-proof coop!
Mommies with chicks like to be separate from the other chickens.
We have had 14 new chicks this summer!