Originally, when we built our house;  I only had one of the pair of the Madam DuBarry Sphinx. (See my blog post The Garden Sphinx) I found these delightful cast stone reproductions at Quatrain (an antique store in West Hollywood).  Here is their description: "LOUIS XIII STYLE CAST STONE HOUNDS . The original early Baroque examples are from the famed walls surrounding the Chateau de Raray near the ancient town of Senlis, France. On either side of the Chateau stand two long walls of stone upon which hunt two packs of hounds; one bringing a stag to bay, the other a wild boar. Certainly a reflection of the many centuries of hunts that have taken place thanks to the immense royal forests of Chantilly, Halatte and, to the North, Compiegne."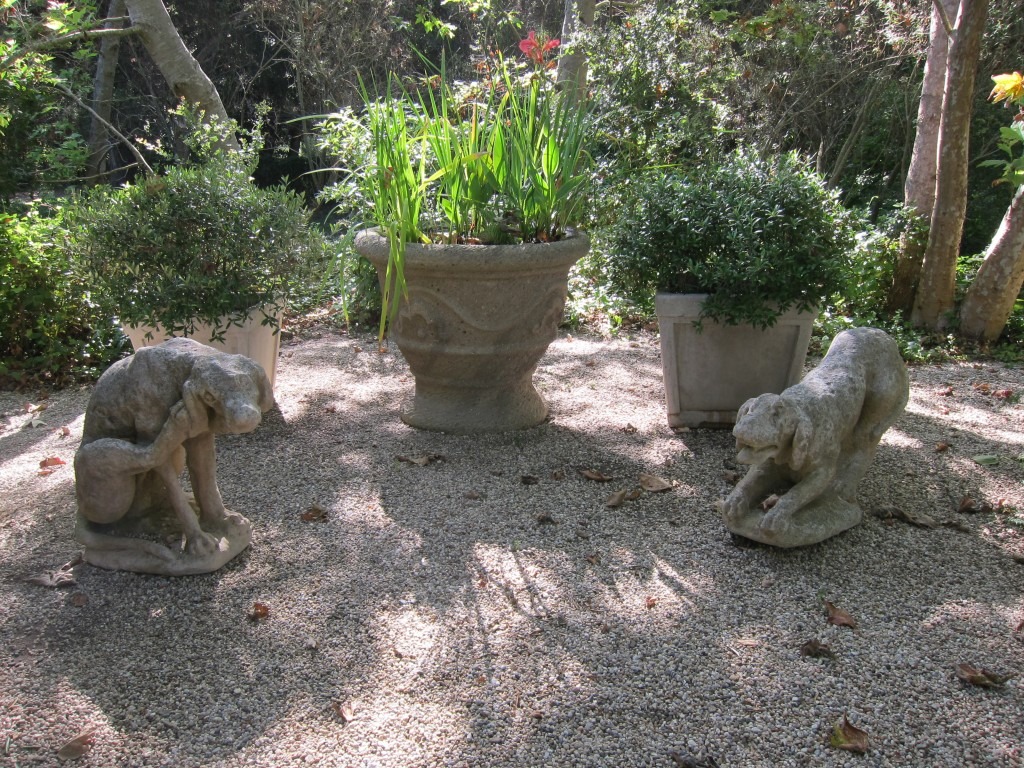 "Dog Scratching" on the left,  "Dog Barking" on the right!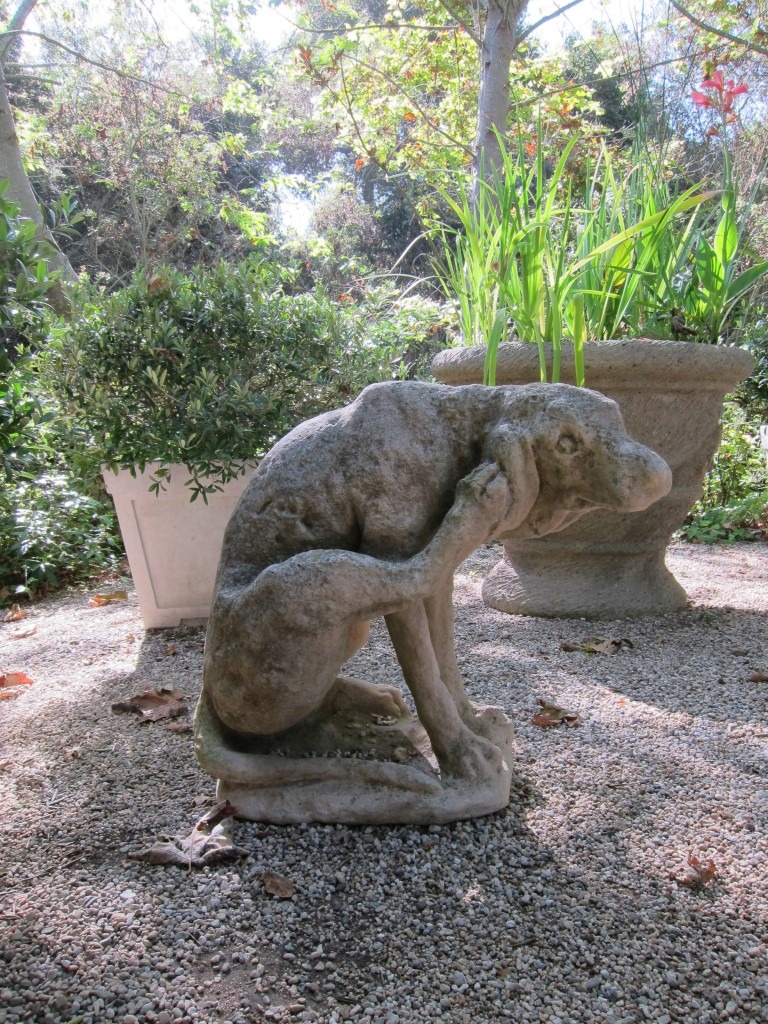 They have weathered to a lovely patina.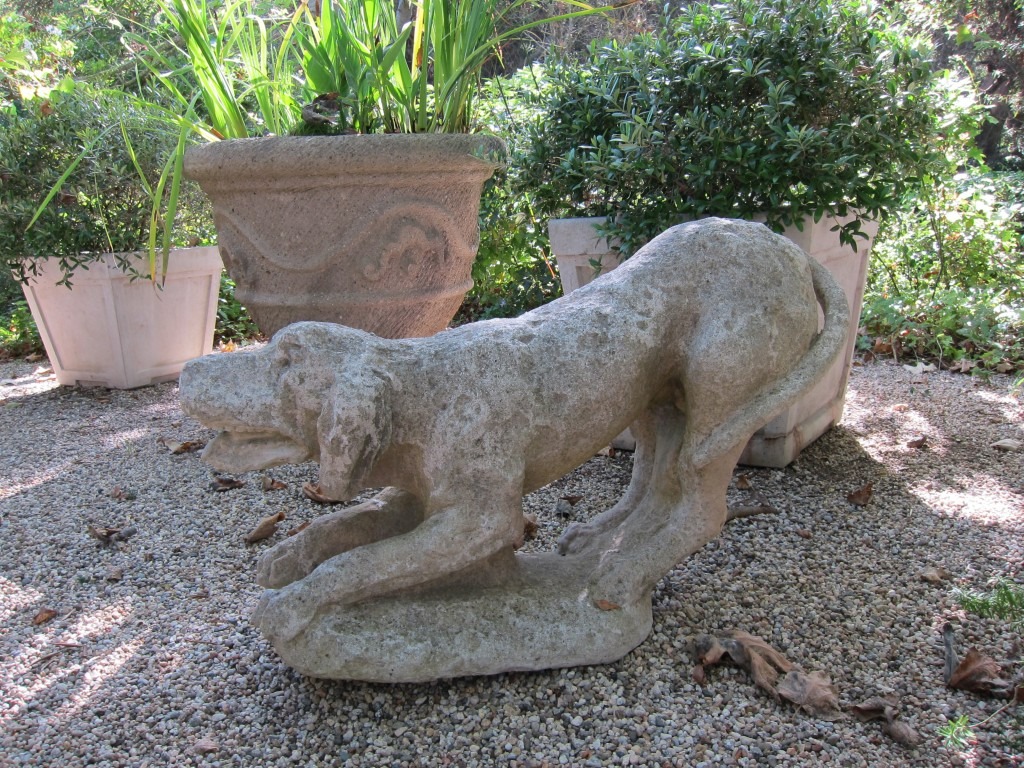 From this magnificent wall of seventeenth century dogs and a stag came the original statues!
Casts were made; and reproductions are now made of cast limestone.  Now they are available!  I love them!
They are more interesting to me than a matching pair!