Radisha, a dear friend and artist extraordinaire, has been doing a drawing or painting a day; and generously sharing them each day in my email!  They are such a beautiful collection;  I decided to share them with you!
Being an interior decorator is a humbling experience in many ways!  Probably the most humbling is how we rely on our "team" of workrooms, upholsterers, painters, carpenters, and artists!  (They are all artists, really!)
Radisha is an "artist" artist;  who has been with me for twenty-something years!  He can honestly do anything!  (you can see my first post on him  below in "You might also like".)
This is a water-color so ethereal and beautiful!
This is another beautiful  pencil and water color !  The love in their faces!
This beautiful and simple sketch!  She and the bird…. so touching!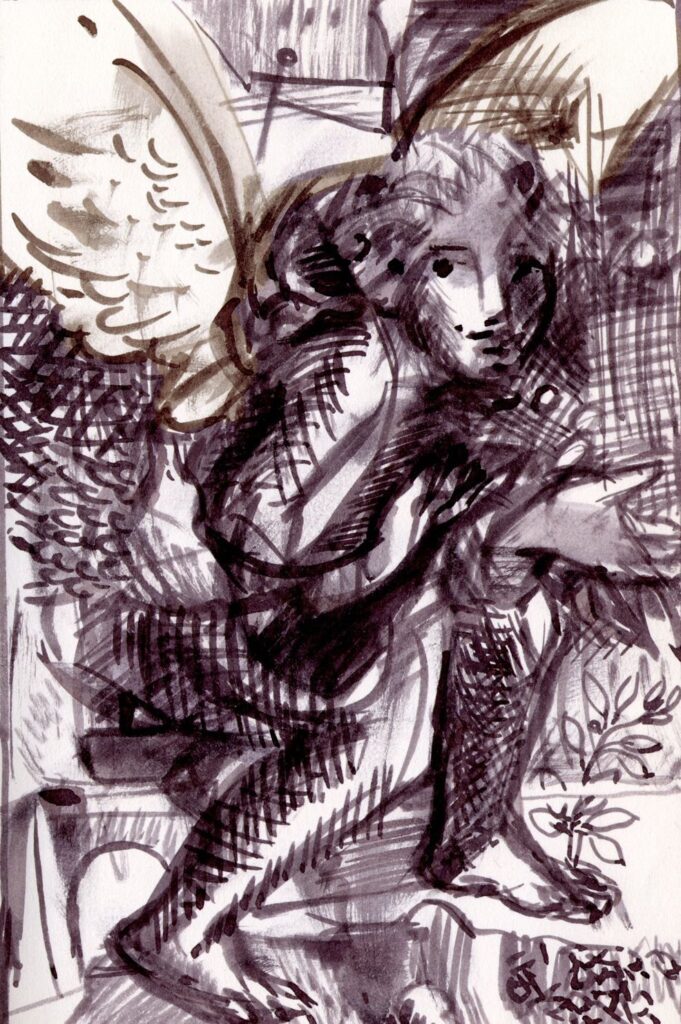 This is an ink drawing…His faces are so full of love and gentleness.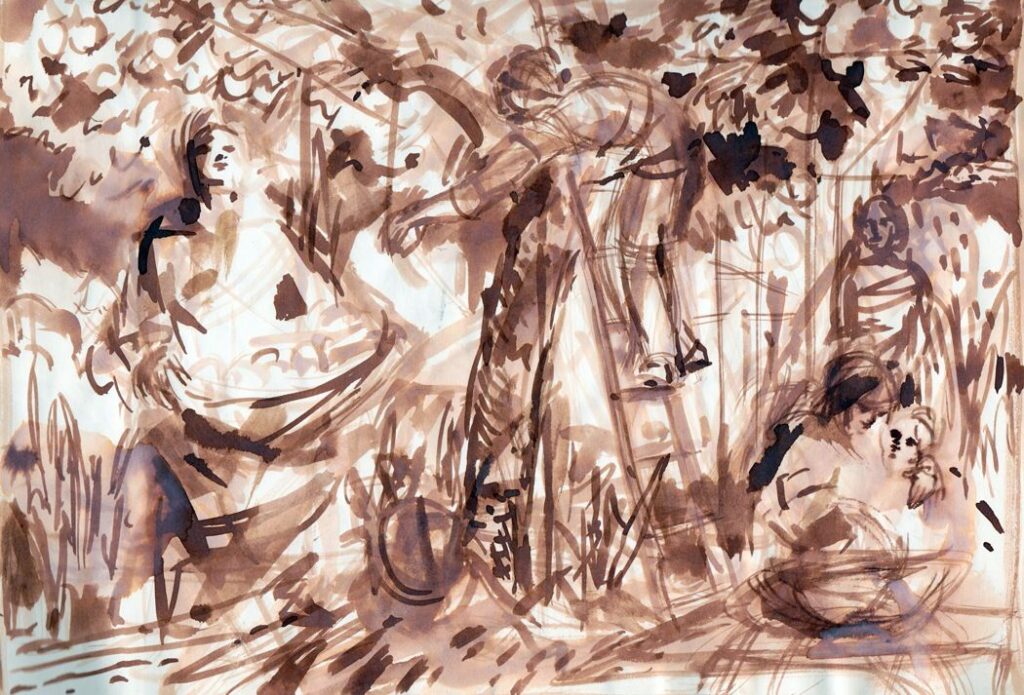 this is apple-picking
This angel in color pictures
His children are innocent and beautiful!
His love of  gardens and animals shines through!  Note the butterfly and bird!
This is one of my favorites with the kitty  the bird and the goat!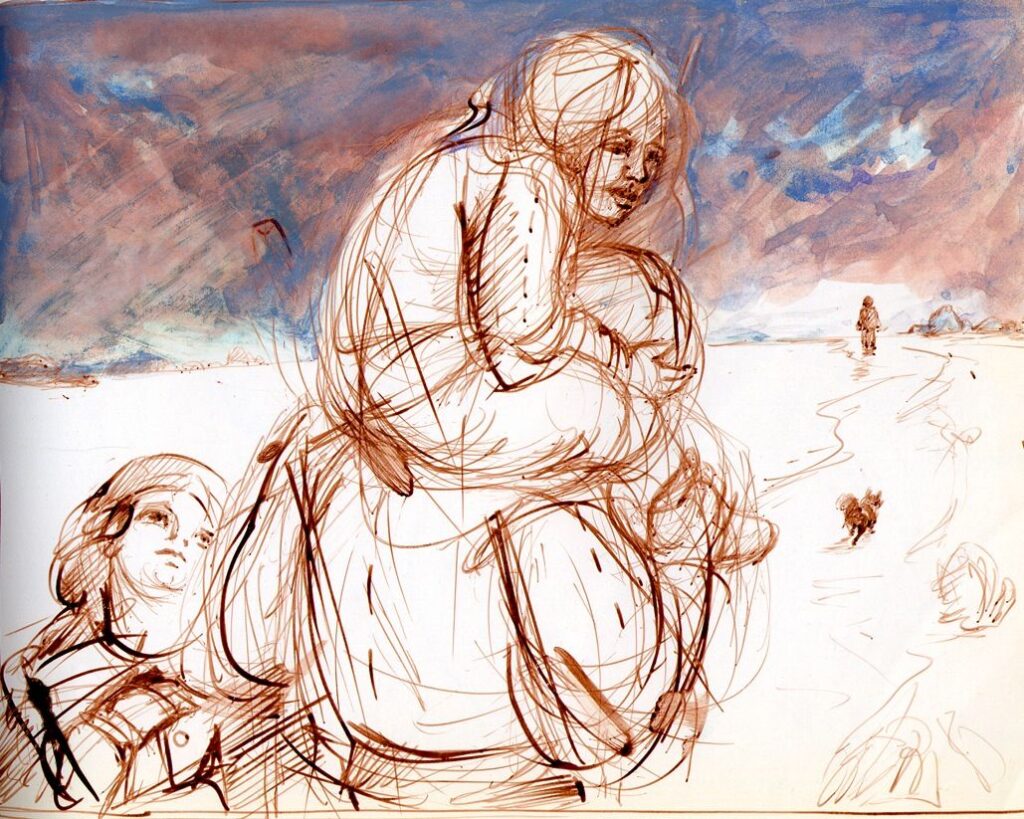 This person is carrying a child on his shoulders with a dog and  another person ahead.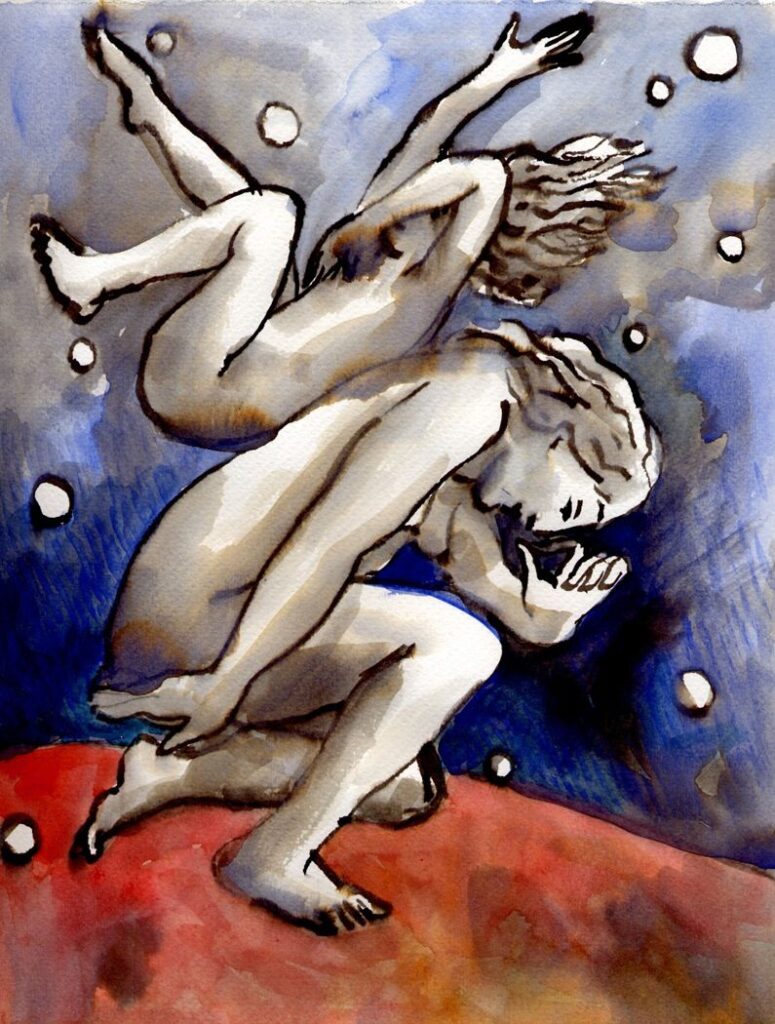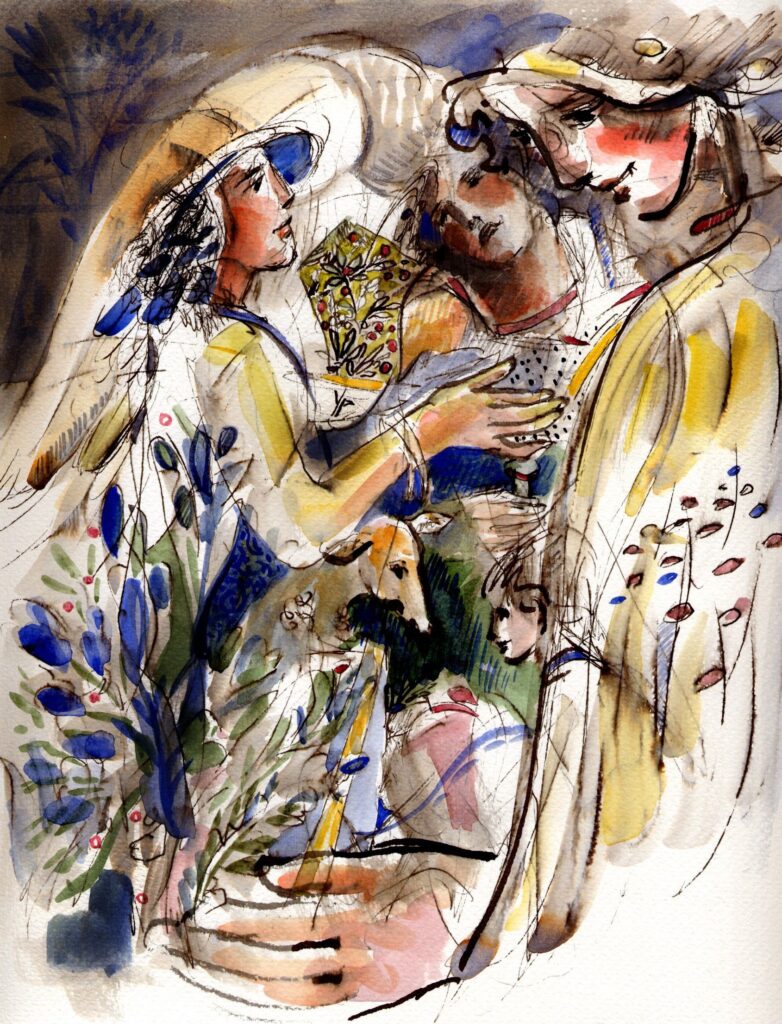 This ethereal one has a child and a deer!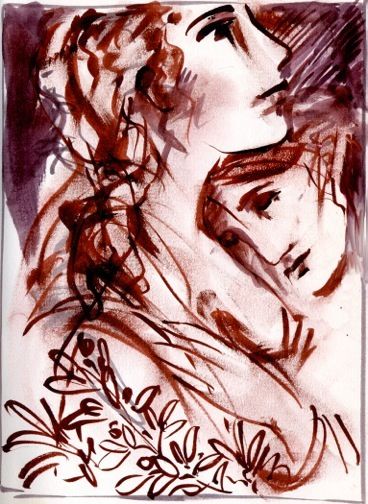 Can you imagine being able to paint and draw these beautiful things every day??!!!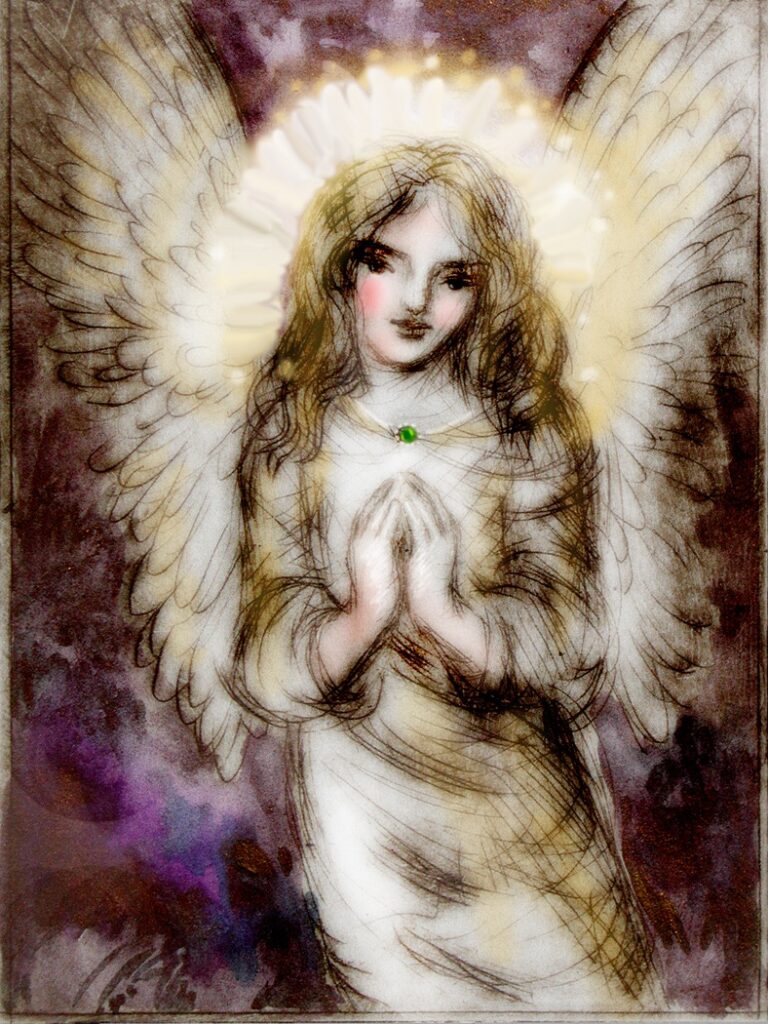 This is a sacred ceremony in the family;  the bread is the symbol of life.
All these paintings and drawings are available;  they  are all originals and  start at $300.  I love these because they are happy and full of life !
Please email me if you are interested in purchasing!