We are so lucky!  Two of our seven grandchildren live less than a mile from our house here in Santa Barbara!
Three more lived here for 3 years;  but for 8 years they have been living in Switzerland;  and are moving back here next summer!
For a multitude of reasons, Christmas has been "childless" for 8 years;  and this year we had grandchildren!!  Their "presence"  was our "present"!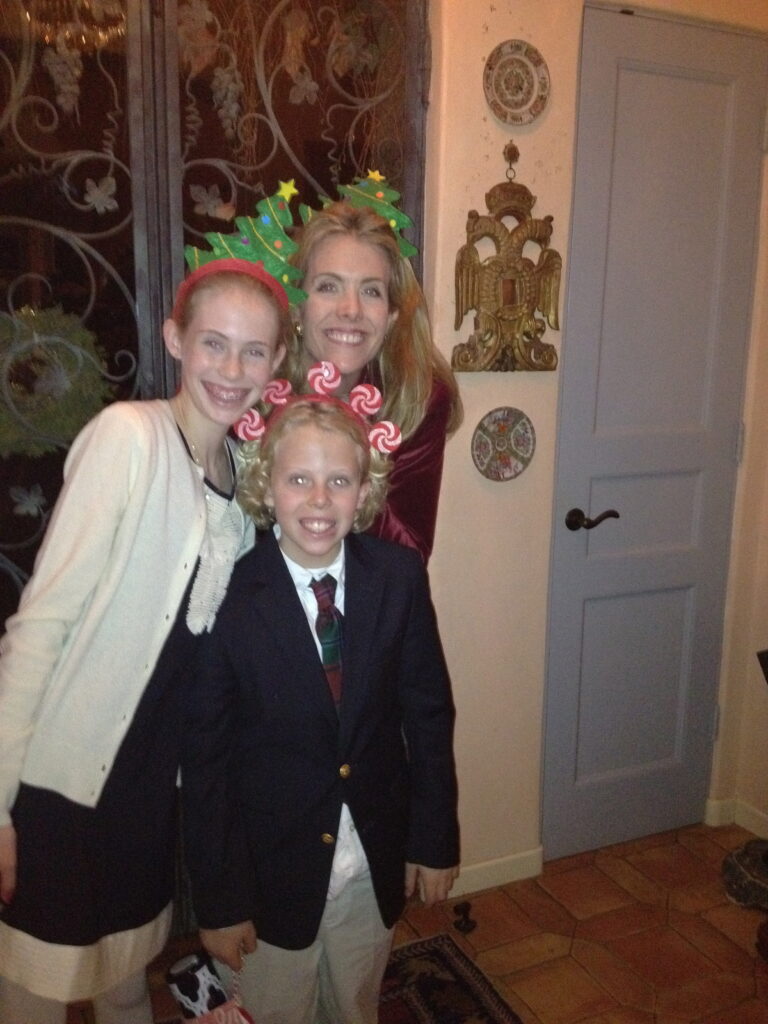 Here are our daughter Ella; and her children Poppy (Penelope) 13, and Tommy 9.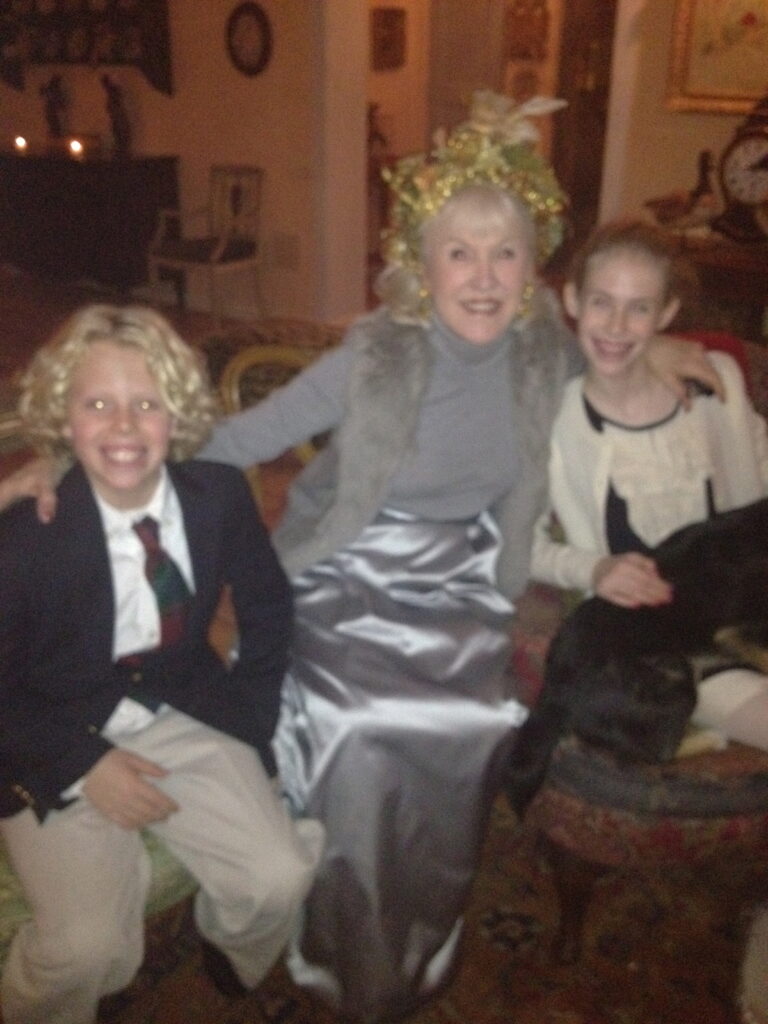 Happy Granny!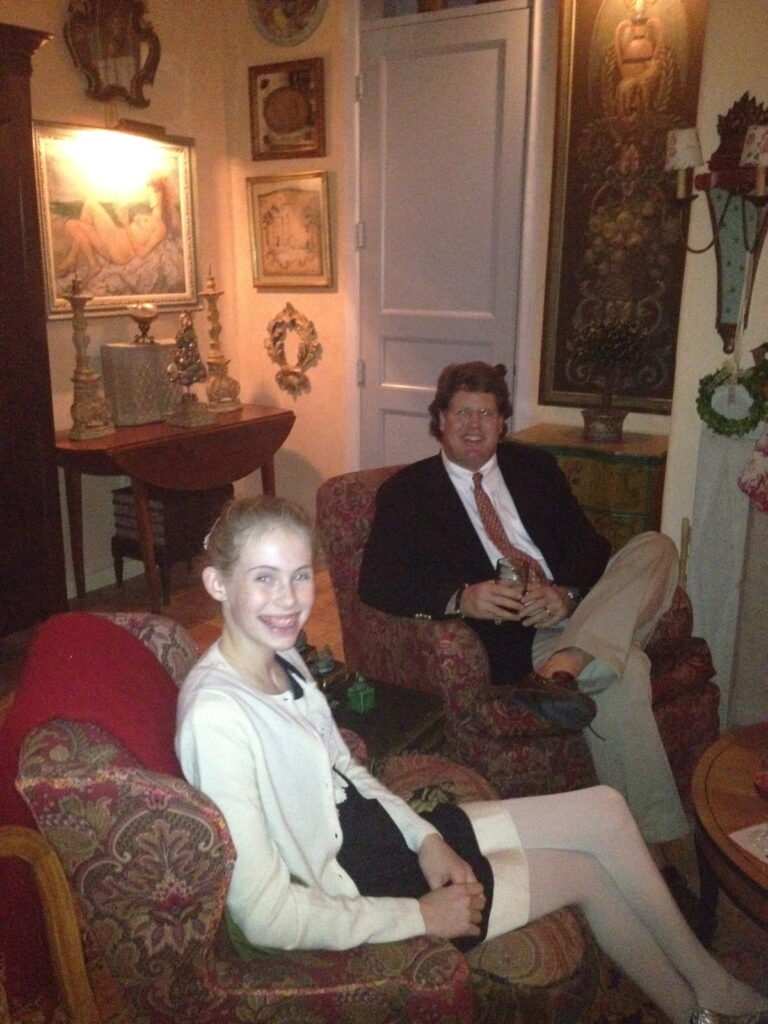 Poppy and her Daddy, Scott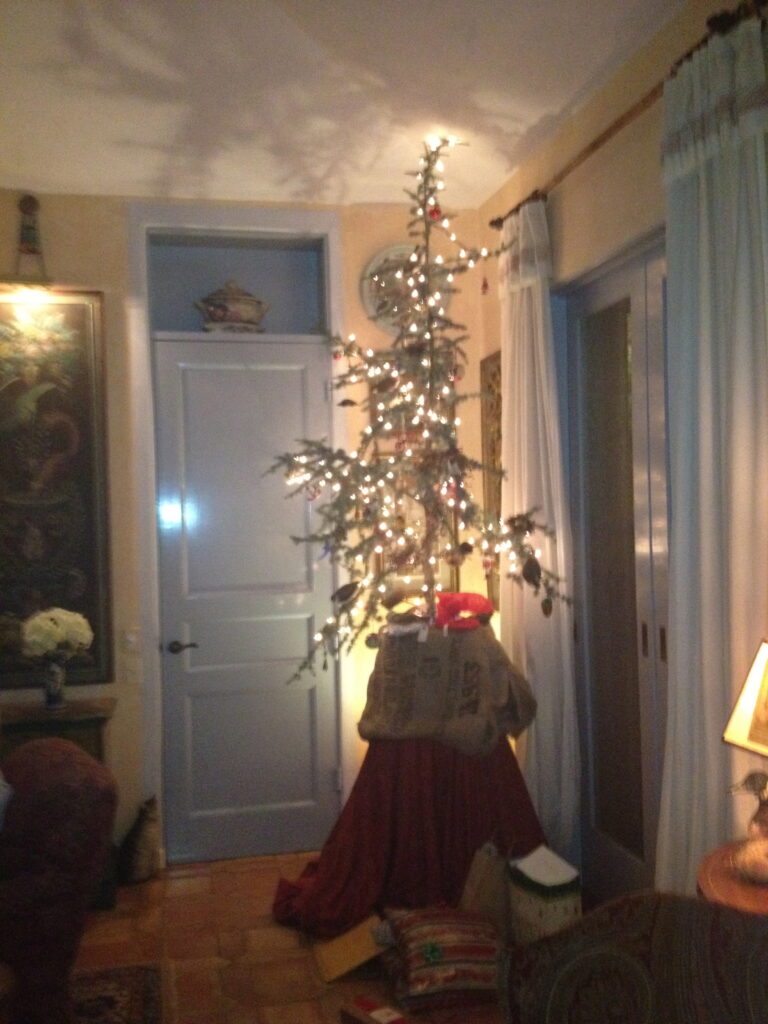 Our live tree;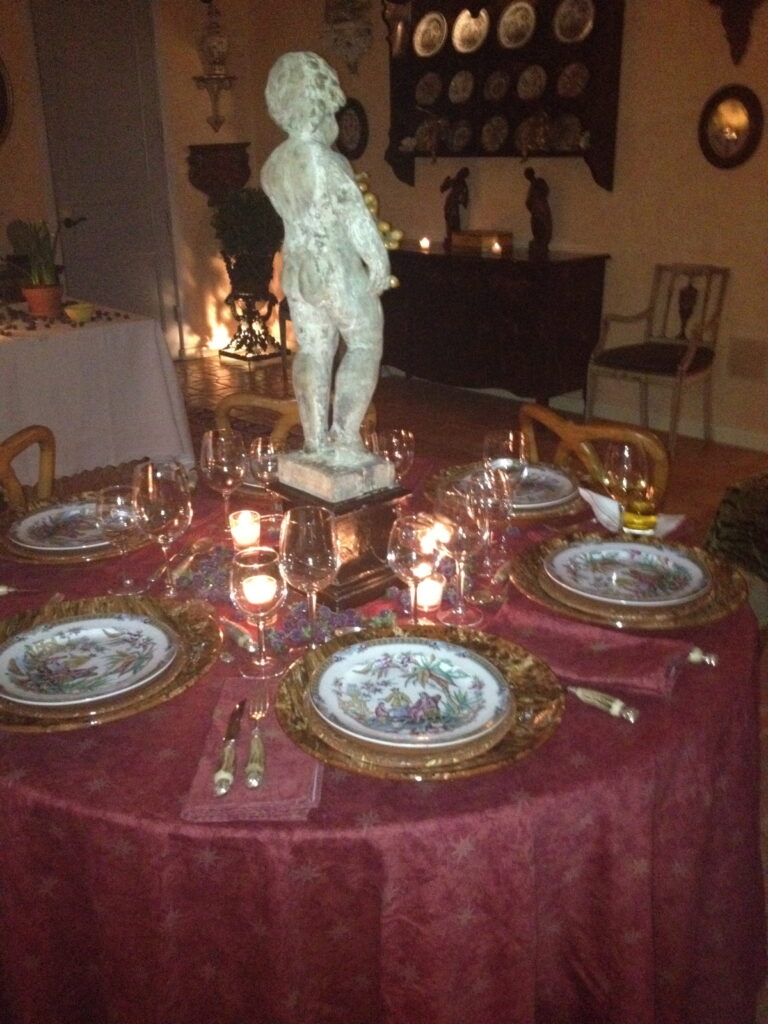 The center table  set for dinner!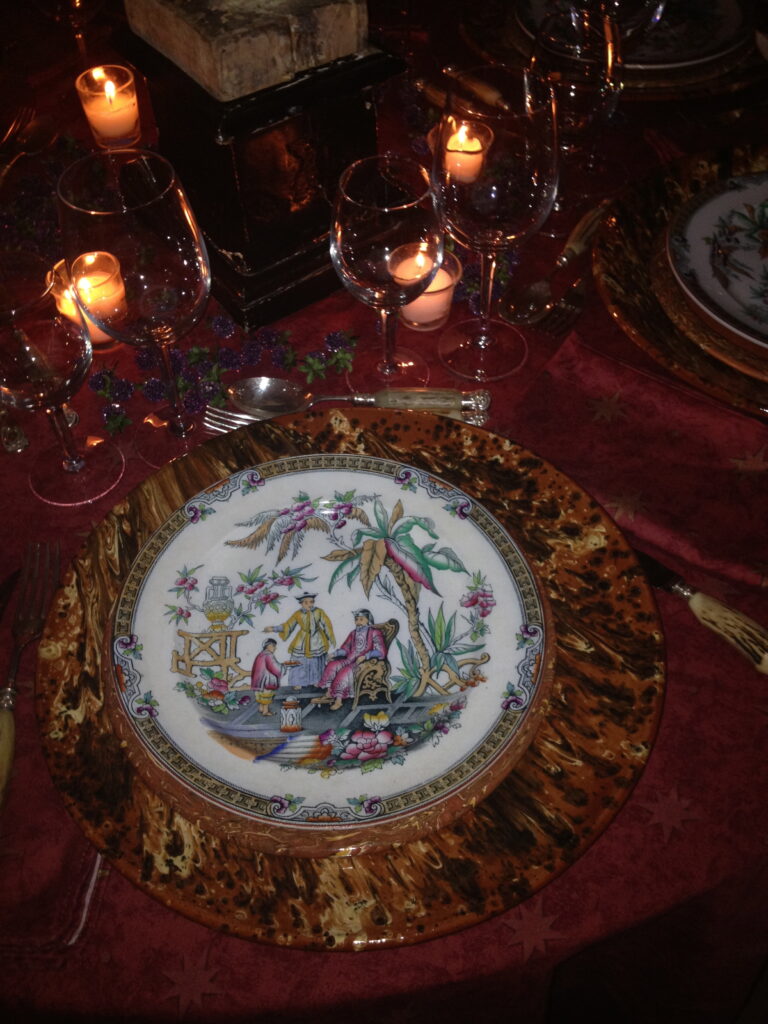 Antique chinoiserie lusterware  "Pekin"  plates on top of  Provencal  terre melee faience  chargers.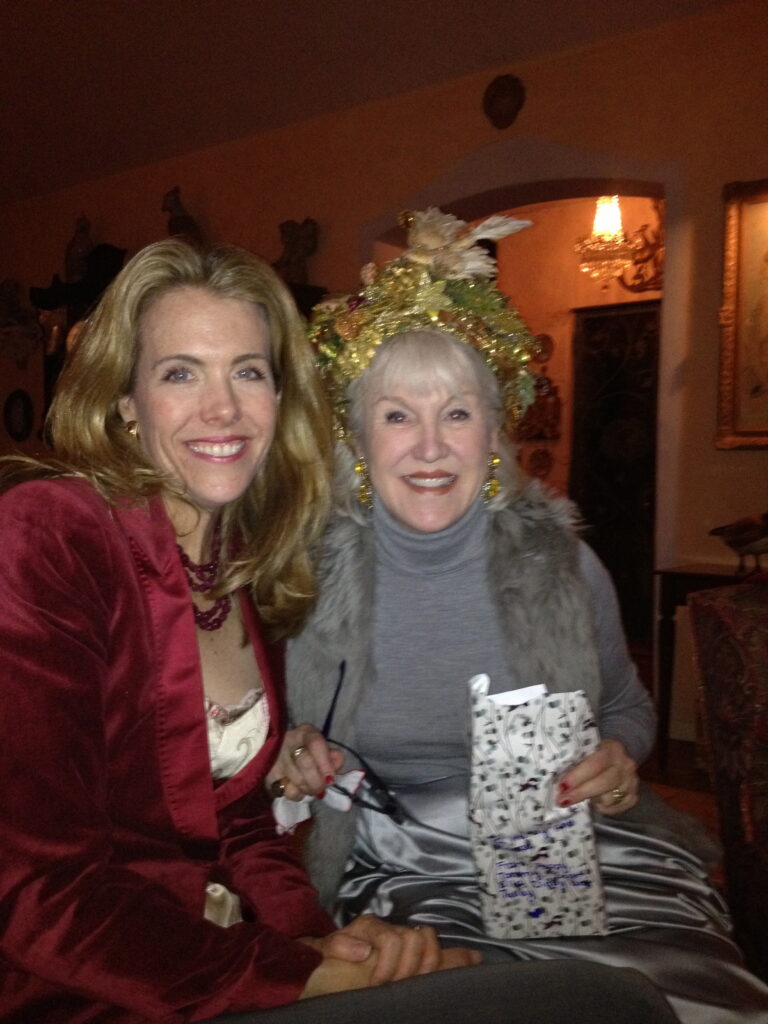 Ella and "Granny "  in one of my "festivity crowns"!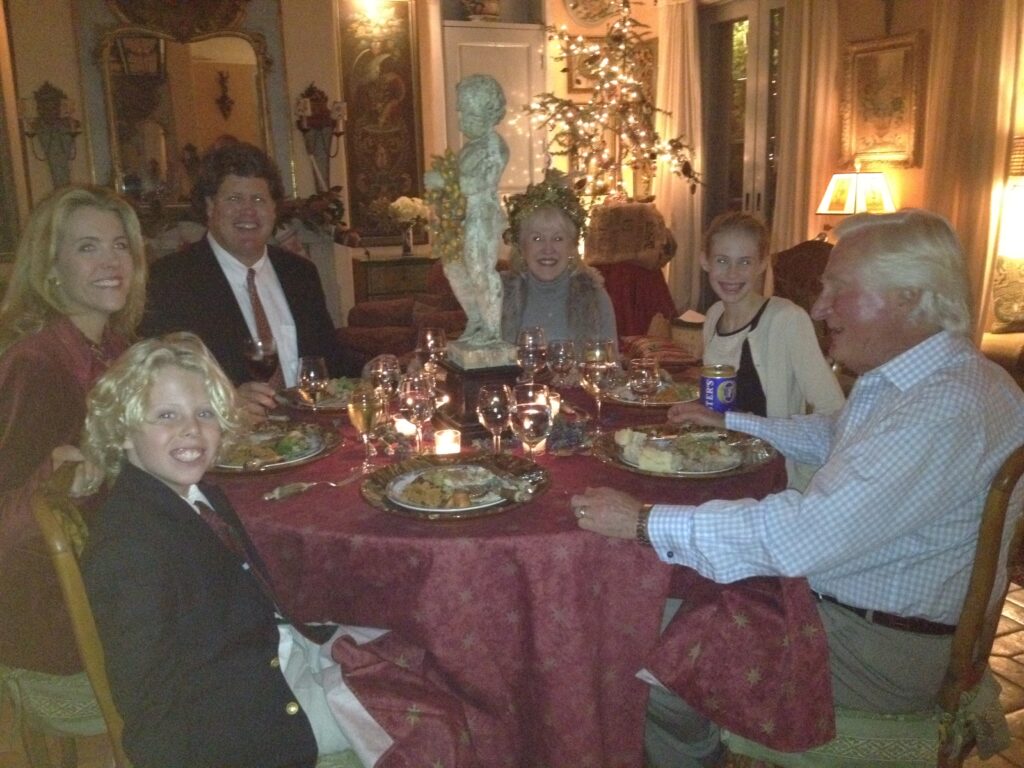 Turkey dinner!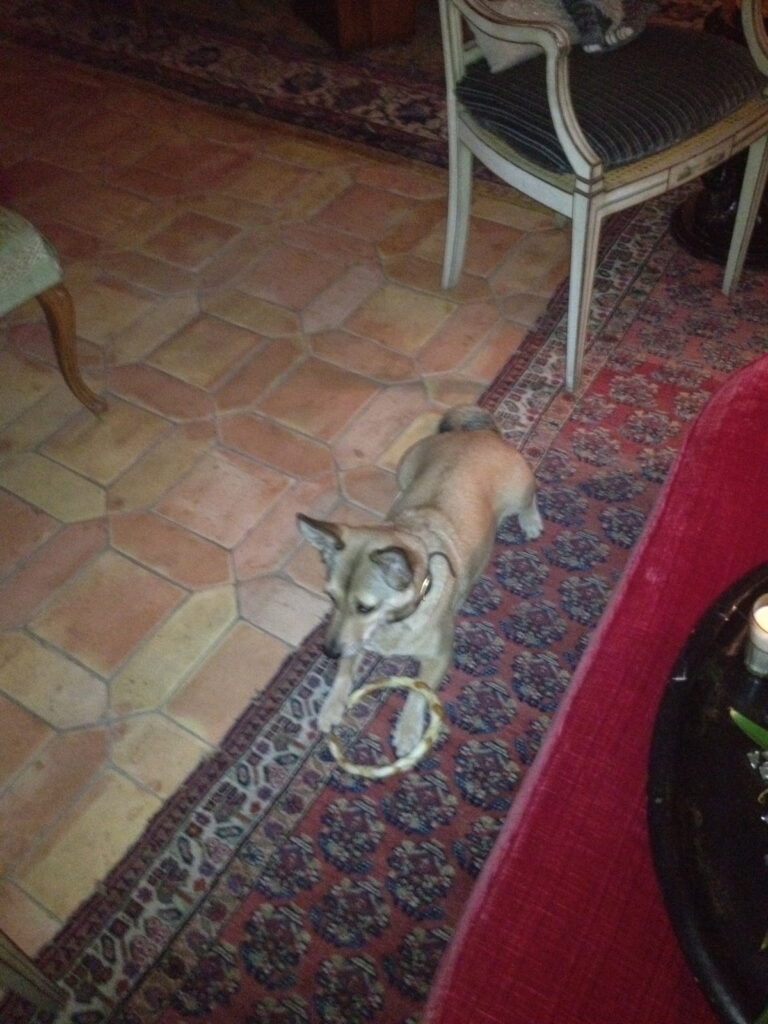 Luna enjoying her chew toy!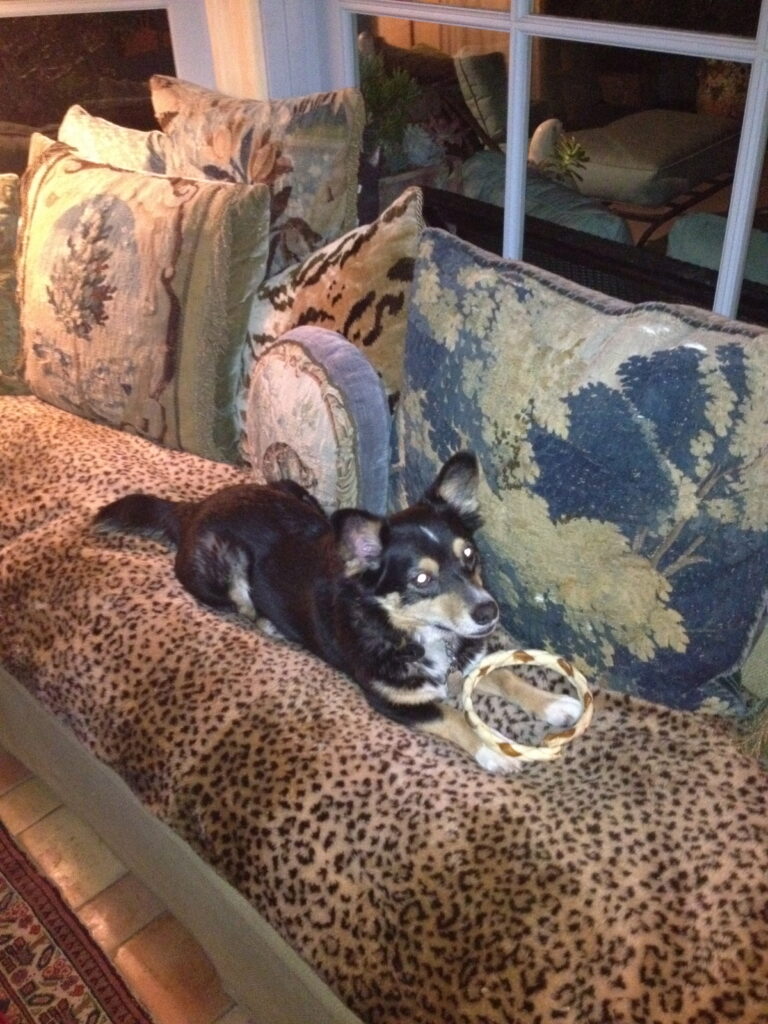 Pete loved his too!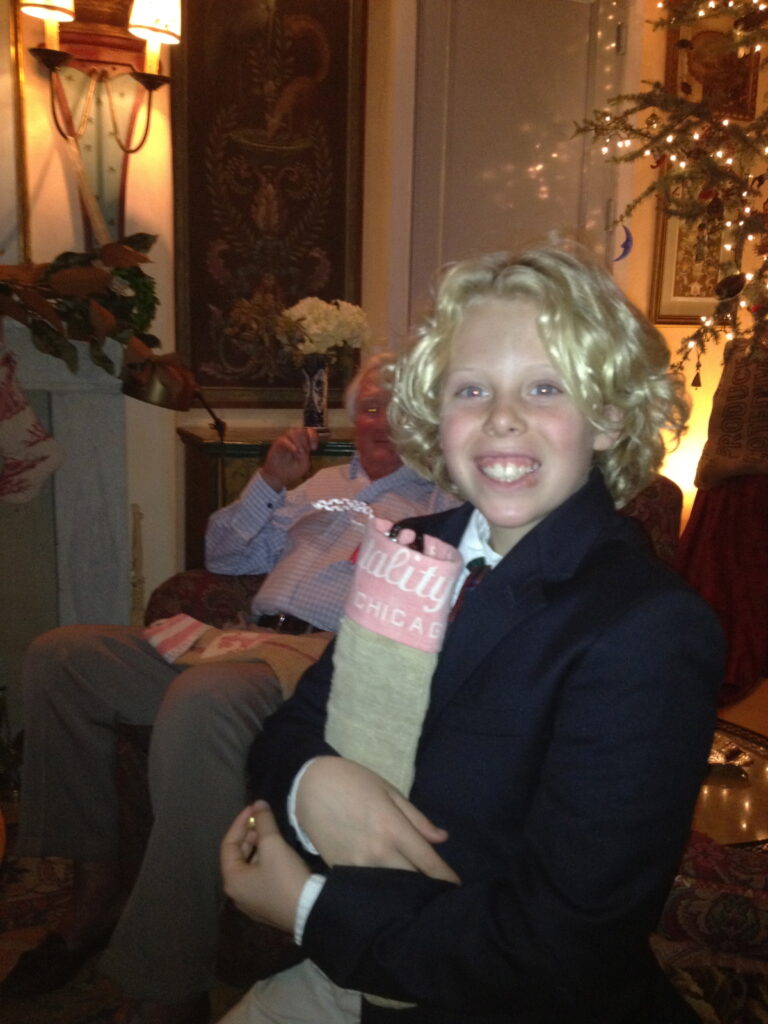 Tommy loves his stocking!  The stockings are made from antique grain sacks and antique toile by my friend Kathy.
She has a  store "Pillow Beach" on Etsy;  and the most wonderful  things!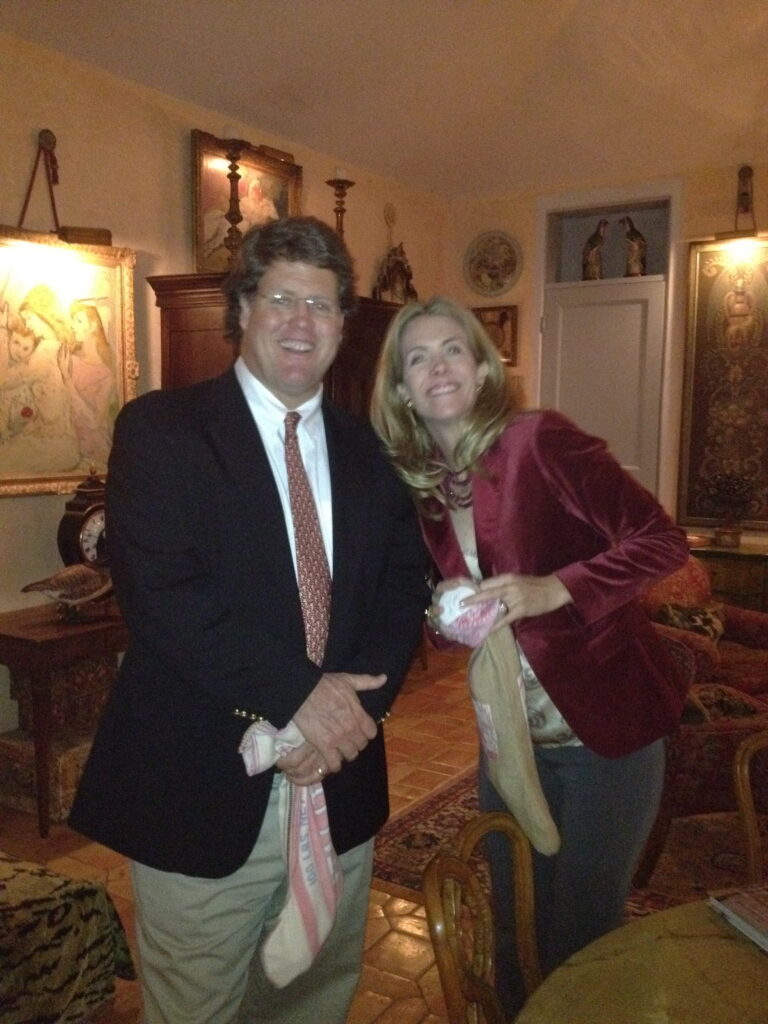 Scott and Ella
Merry Christmas!!