The very first time I went to Renees house;  I got so excited I forgot to take pictures of the kitchen and dining area!
I thought the design was so creative and practical that it really should be shown!
So, back I went!  How divine is this bicycle?!  She rides it with "Bittersweet" the Yorkie in the basket!
The trumpet vine amazes me more every time I  see it!
The green cabinet makes one half-wall;   It seems like it was a counter in a butcher-shop or some kind of shop.  The crack in the marble makes it even better!
Her French press and espresso cups are on the adjacent counter with a farmhouse sink in between.  Note the green lantern and sweet chandelier!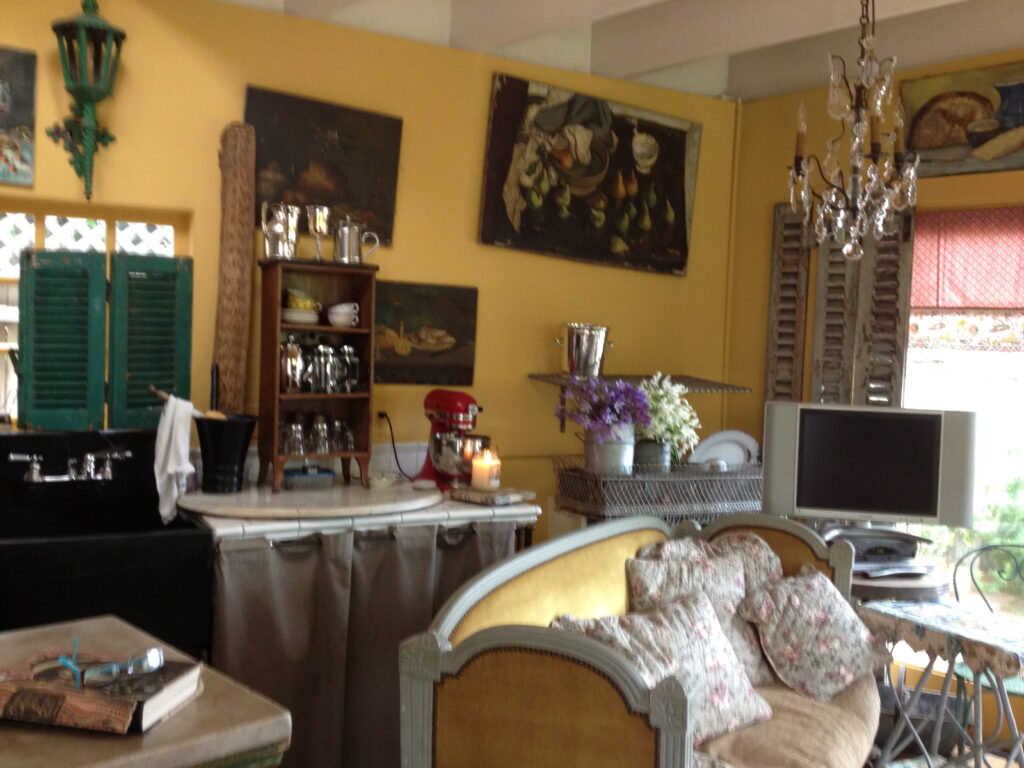 The window with the shutters on it look out to the ocean!  The outdoor dining area is straight ahead;  and the most charming fireplace is  in the corner.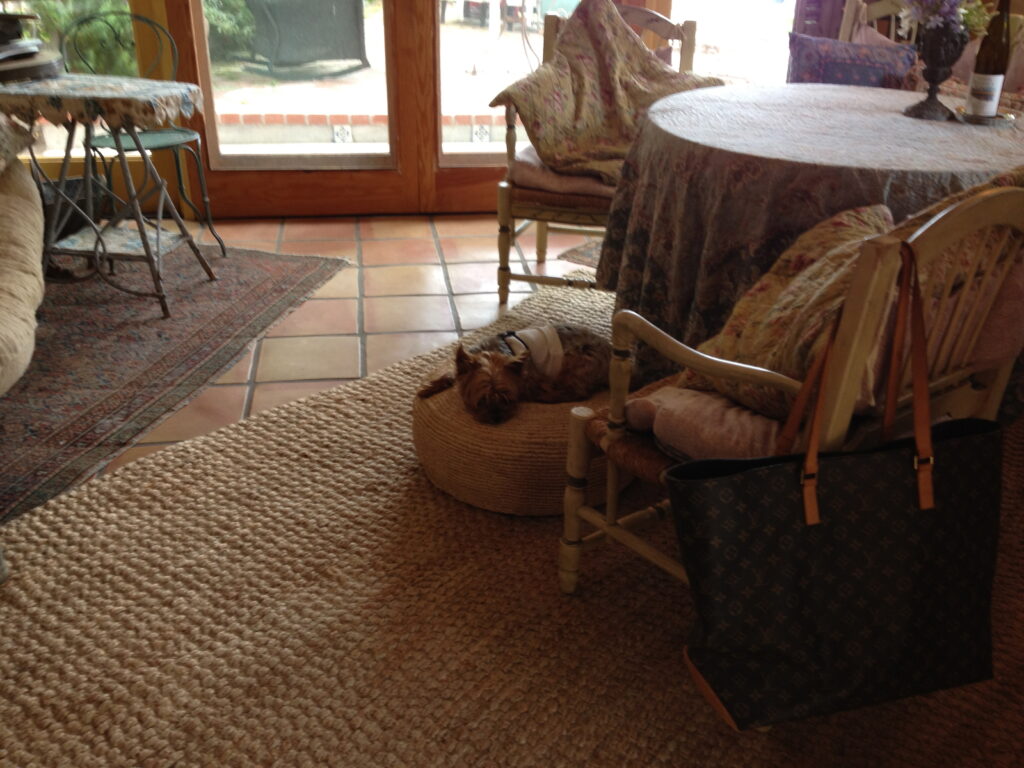 Here is "Bittersweet " on his bed!
On my way out;  just look at the roses…..and she also has the cutest car!