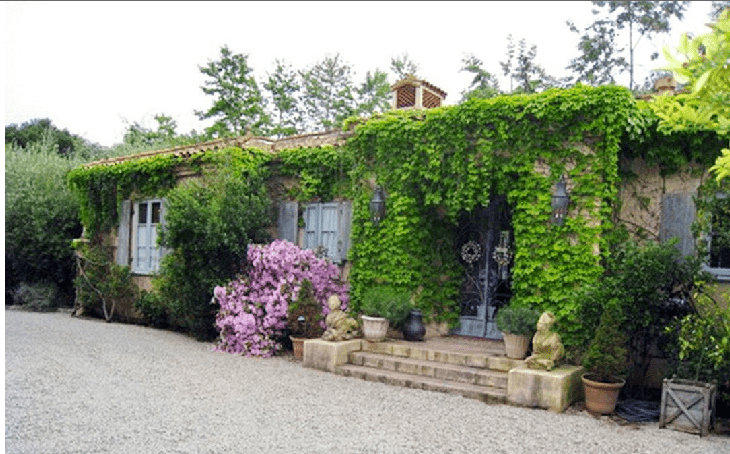 Hi my friends and followers!  And thank you to the new followers……..I am struggling and my assistant is helping!
By the way;  I am working on the second edition of "during" with the Monterey Colonial!  I have a new assistant……I don't know how to blog pictures well..
..blah blah blah!  I'll get there!  I hope you can be patient!
I decided to "interrupt the program"  with  this, a truly heartwarming story !
And I think YOU ALL will have feelings about it!!
Background:   After being in business for 17 years;  I was first "published" (every decorator's dream!  I think!)
Perhaps not;  but it's always been mine!  (not to be "famous"…but,  to be able to inspire others to surround themselves with beauty!)
 And to help show them how!!    I started in 1970!
 (decorating;  not blogging!  I am not Bill Gates..just so you know!)
The first time I was published was in 1987;  in a one-issue magazine called "Tiffany Magazine"
 It was published once……and it never hit the newsstands……it was an celebration of 100 years of Tiffany's;
 and it was given away at numerous fund-raisers all over the country!
 I almost died of excitement!  Beautifully photographed…….(I have no idea how they found me!!  And our house in Pasadena!)
Second time was for a TV show! "Dream Living"  about "people who live in their "dream houses"!!
(Lord have mercy….it is still on some channels…once a month I get a message…..or speak to an old friend…….
"Yikes!  I was in this hotel surfing the channels and there you are leading a tour through your house in Pasadena!"
How funny is that!?
 Yikes!!  My goal achieved!  "timeless decorating"!  That is my philosophy !
Next time was 2002;  in Traditional Home magazine!  Be still my heart!
 I was so excited I couldn't stand it!  I had heart palpitations on the way to the mailbox .
 My new friend Bonnie walked into our brand-new house;  and exclaimed……….THIS HAS TO BE PHOTGRAPHED RIGHT AWAY!"
 And back she came the next morning with her camera!
She was (unbeknownst  to me;  a "scout" for Traditional Home"!)
As excited as I was;  the magazine articles  used to go into the stratosphere!
 The only feedback (and believe me I don't mean "only" in a negative way)
was a "letter to the editor" the following month.(they post very few, understandably;  this letter to the editor is still one of my "peak experiences"!)
It said,    (or something like it)! " I enjoyed  seeing the house that Mrs. Bianchi designed and built in Santa Barbara;
 and I especially loved to see how Mrs. Bianchi used the furniture from her former house in the one that she just built."
I don't have that exactly right..but you get it!  15 years after being "published" in a small  (yes, rarefied)  magazine;
 15 years later this lady in Maine is loving my way of reusing!!!??!!    (it is my religion!)  my "things"!
I had to go find a copy of "Tiffany" magazine to see the pieces she was talking about!  (I asked for 20 copies;  I just had to find them in my house!)
Yikes!  I can't even describe how happy that made me!
The feedback that showed  one decorator learned  something so important and elemental to me!  Honestly;  maybe I am easy to get excited…….
but that was a major milestone  to me!  "Use what you have!"  Good Grief!
And that is the only feedback from several magazines I was featured in subsequently  (the thrill never diminishes!;   by the way)!
In the "olden days"  when any of us were published;
it just went out into the "ether"!!  I adored it;  but none of us had really any idea
who read what or who liked what……or any of that!
The internet;  as we all know, has changed our lives and our businesses profoundly !
Tonight I received an email!  And here it is!
I was choked up with tears in my eyes!  Totally wonderful for me and all of you;  in every way!
Look what happens!  Astonishing!
"Hi Penelope,

I just read your sweet reply regarding my name, Poppy, at Tone on Tone, Loi Thai's wonderful blog. I was so moved by your lovely words that I clicked onto your name and your blogger profile came up. As soon as I saw 'interior decorator' and  'Montecito', I recognized you from a magazine article featuring your beautiful home that I had bookmarked in one of my decorating magazines! I clicked onto your web page and then onto 'Press' and, lo and behold, it all came back to me! Your gorgeous home and impeccable style were the first things that inspired me in the job of designing our first country home, here on the island of Crete, way back in 2002.

Today, ten(!) years later, to have been noticed, albeit because of my name, here in blog land, by the person who influenced my design style, is truly serendipitous!

I am a Greek Canadian living in the Cretan countryside, and I have been writing about my home in the village since May of this year on my blog: 

www.poppyview.blogspot.com

. Interestingly, your name is derived from the great Penelope, wife of the hero, Odysseus, who is known for her faithfulness and feminine virtue, in Homer's epic poem, The Odyssey. In my case, my lovely daughter nicknamed me Poppy (after the flower's delicate quality and colour), a long time ago and friends and family picked it up immediately; it was the most natural thing!

It was a pleasure to 'meet' you! I still can't believe my luck!

Hope you'll drop by Poppy View sometime, and have a look around.

Sincerely,

Poppy"

Now it is me, Penelope again!

Can you wrap your mind around this?

Exquisite and heartwarming and soul-feeding;  and words fail me!

(Whenever that happens…….I say  "YOWZERS!!!")

I cannot imagine anything (except from my family) moving me the way this did!

I was almost breaking into tears standing in line for popcorn at the movies!  I bailed…tears streaming down my face! (no popcorn for me!)!

Honestly;  one of the most meaningful and soul-strengthening things I have ever received!

And I am sure you all know why!

Sheesh!

I hope you all understand that there is no "bragging" going on here!  (I do not mean to "brag")

It is just "MAJOR"  to me that I,  (completely unknowingly),  helped a woman build the house of "her dreams" on Crete!  in 2002!  Because of the article she read

(and SAVED) for 10 years!

She thinks SHE is excited!  I haven't even answered her yet!

I have to go to sleep first!  I am way too filled with emotion!

I am posting this before I even go see her new blog ! (I think I am new, and I am, but she started in May this is just this last May!)

How lovely of her to send me this incredible feedback.

Thank you Tone on Tone;  (for having such a great blog that people in Crete are reading your beautiful ideas!!) That is a wonder in itself!

and thank you for publishing my comment……

 thank you Brooke….."Velvet and Linen"..without you I would not have a website…..and this thrilling thing could never have happened..

Thank you , you wonderful woman.

And thank you all my subscribers!

If I knew how;  I would send you all a personal thank-you note!

I will learn how;  but until then, please know I get so excited every time I get an email…new subscriber!

I will get back into the swing of things as soon as possible!

Penelope