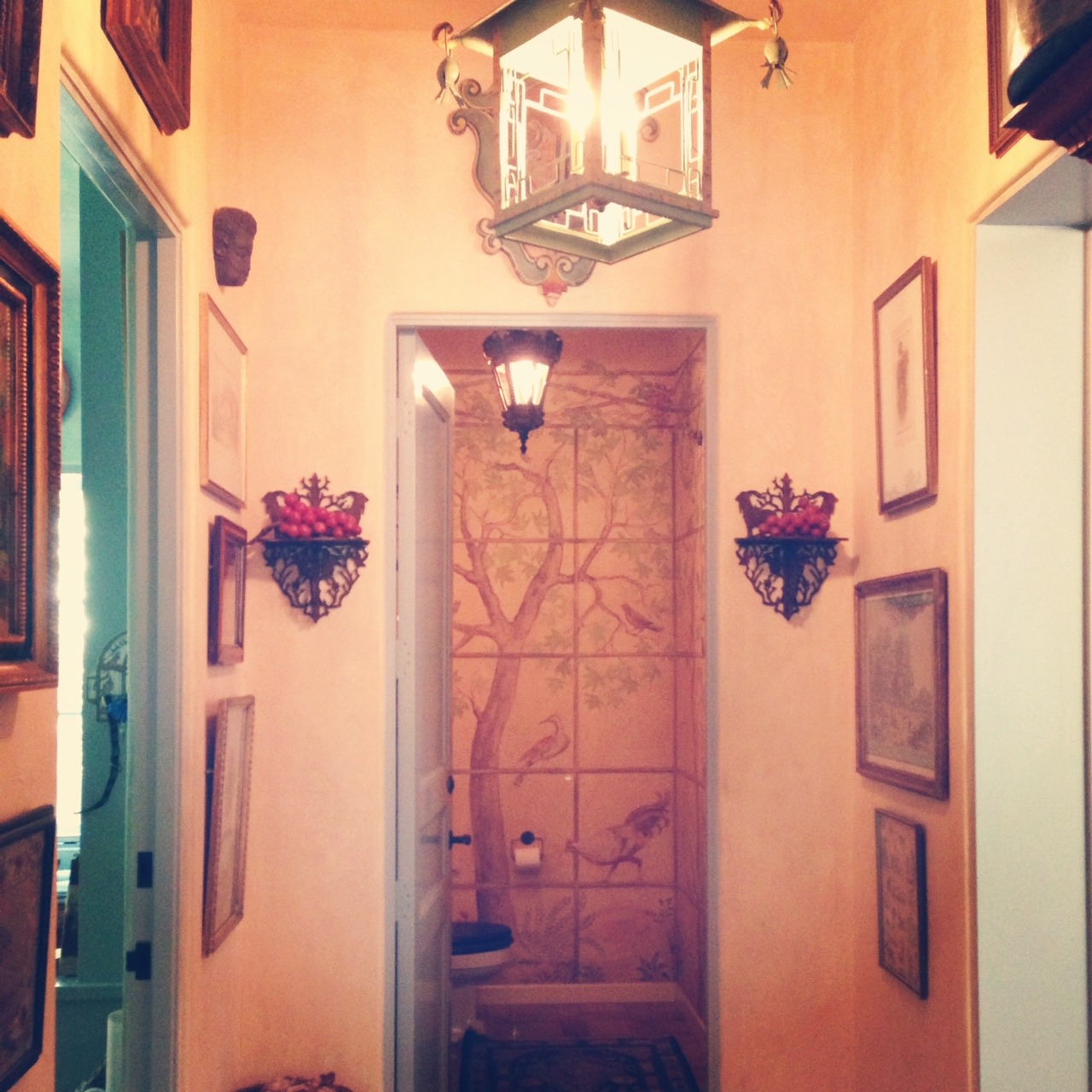 Sometimes people ask me about "faux" wall finishes.
The walls in our house are not "faux" anything!  They are  lime washed.
 Lime (which is mined out of the ground); is mixed with natural pigments also mined out of the ground in  Roussillon, France
in a way it has been done all over Europe for hundreds of years!
The lime is a natural insect repellent; and this kind of "paint" lets the mortar in old stone and brick houses "breathe".
(A friend who has an historic  plantation near New Orleans had some serious damage done to her
outbuildings by a movie studio painting with modern paints!)
I absolutely love murals;  and am so lucky to have this one in our powder room.  The animals all around our property
are represented;  it makes me happy every time I peek in there!  We always leave the light on, as there is no window!
(Done by Zoe Designs from Massachusetts;  Brooke and Lena)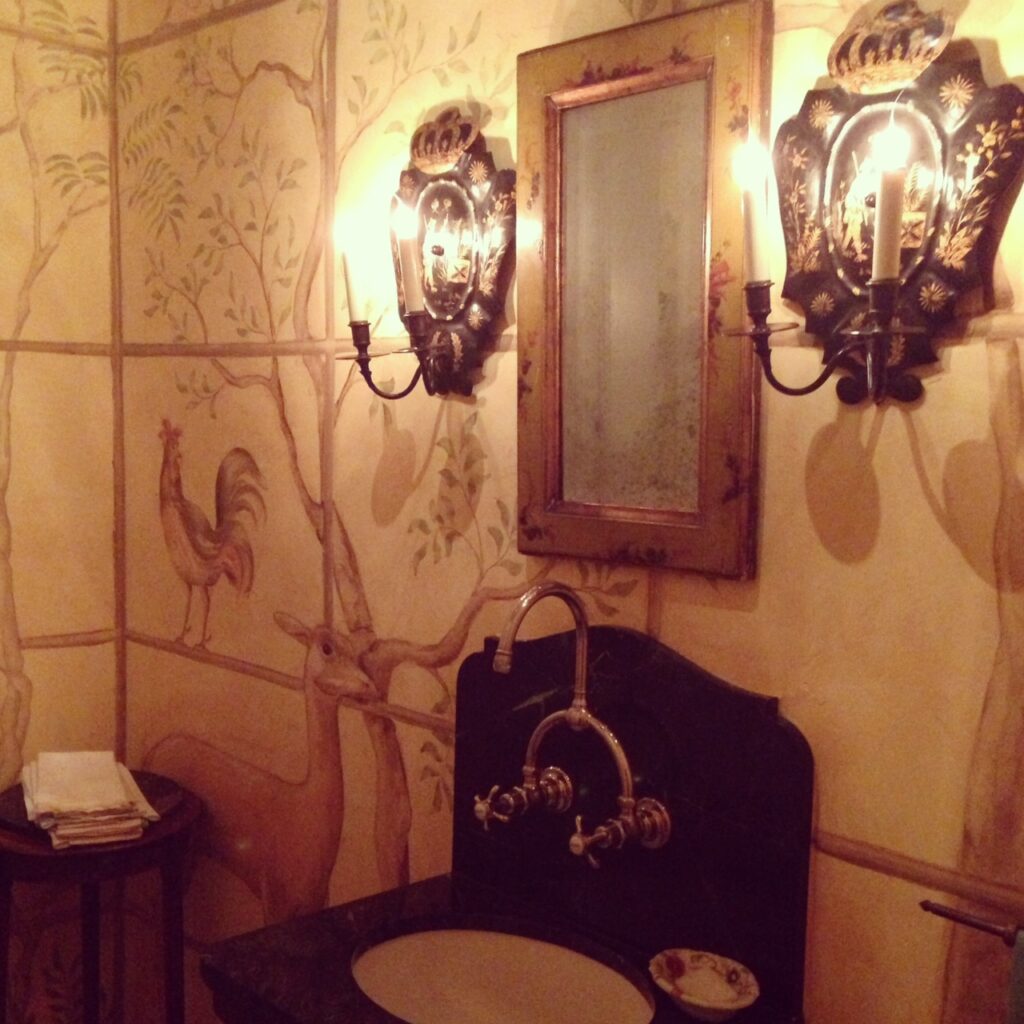 There is our rooster!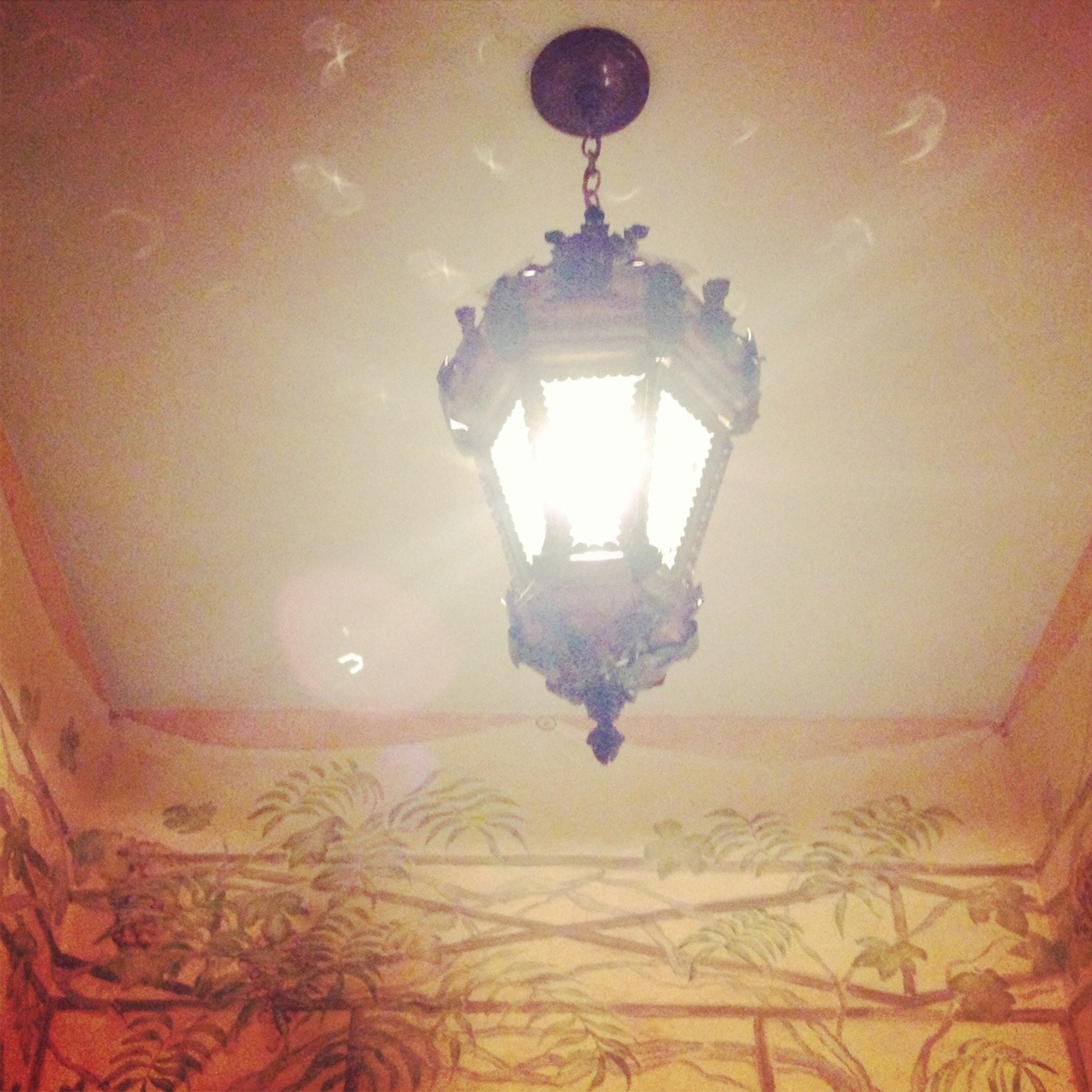 Often, ceilings are ignored and neglected.  I love pale blue ceilings , and use them in much of my work!
It reminds me of the sky! This is pale blue lime wash in the powder room!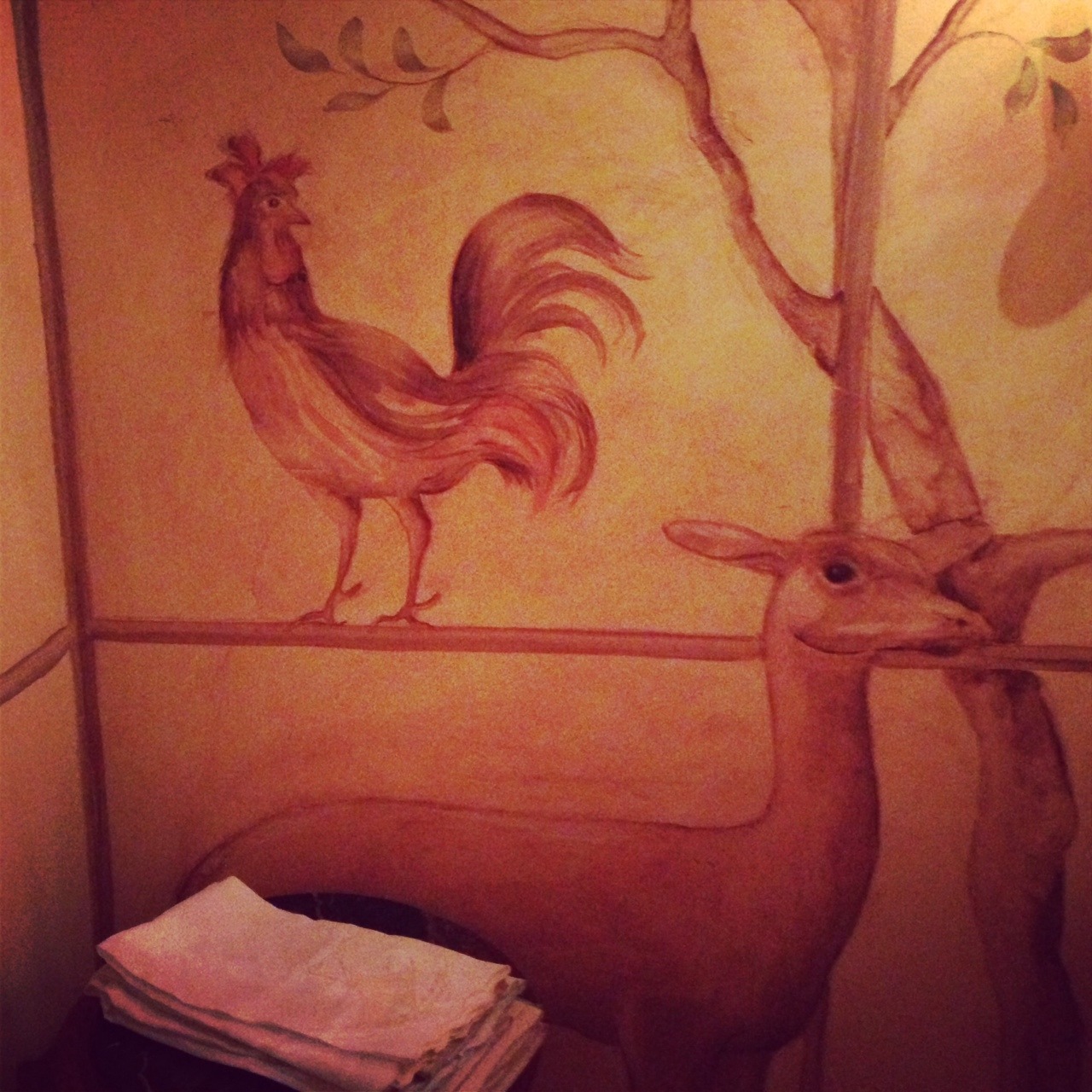 This delightful deer I haven't seen;  but she may be out there!
We had peacocks for a while!  They "ran away from home"!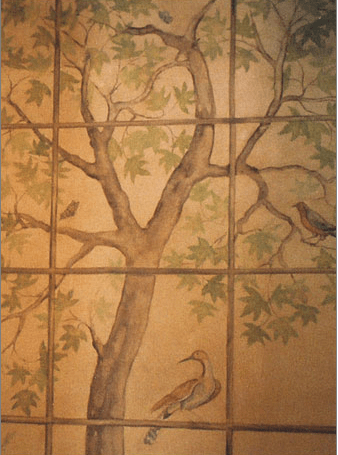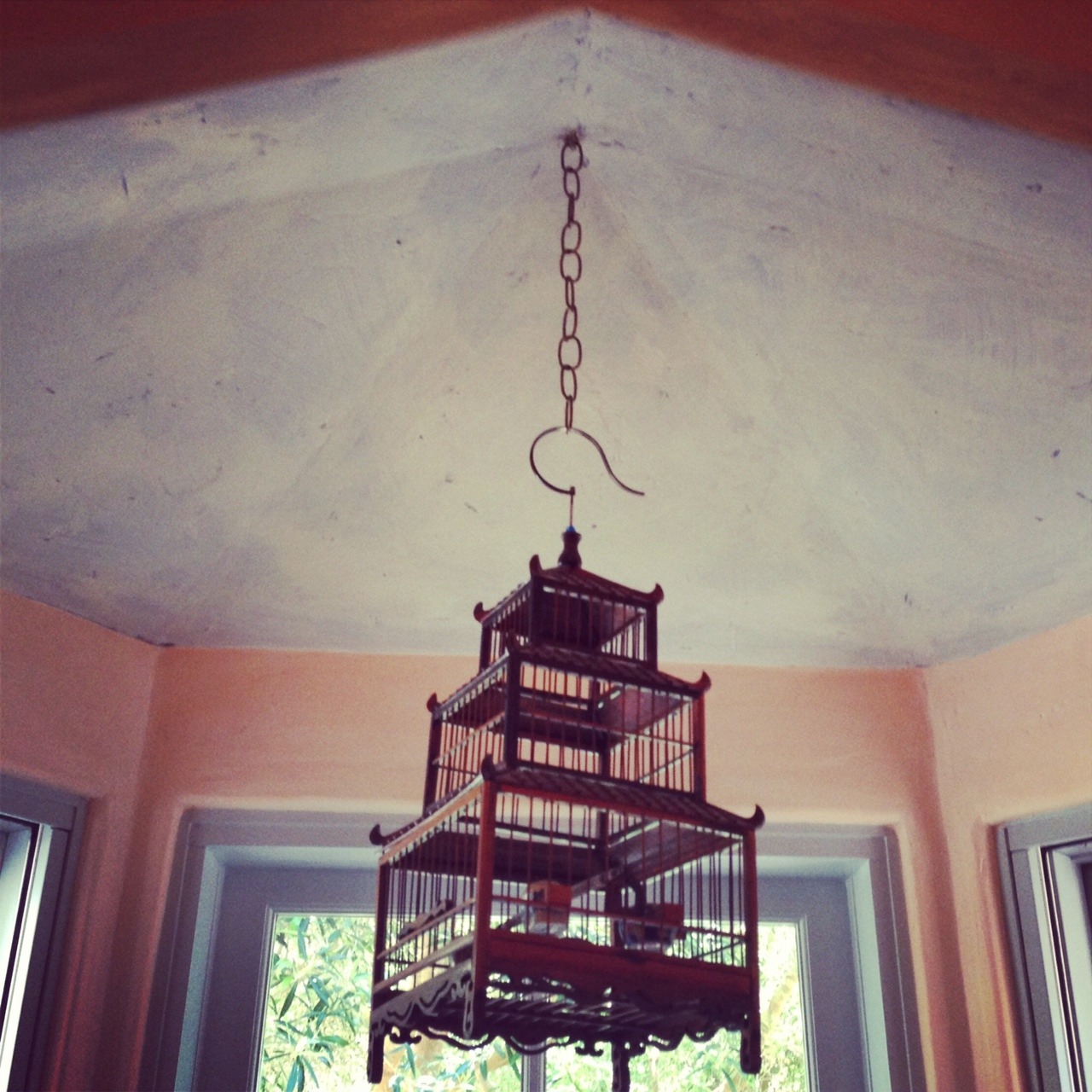 This is in our master bathroom;    over a bathtub.  From the tub;  I can see the sky and the pale blue ceiling!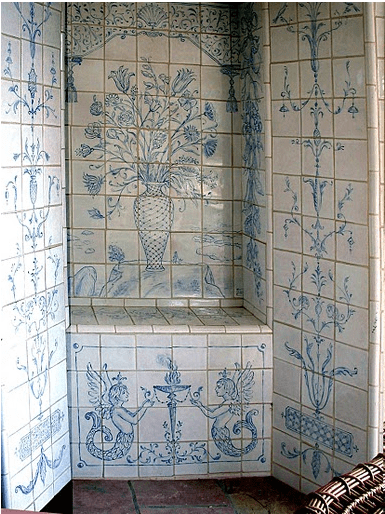 This is a hand painted tile mural in a niche.  (painted and fired by Radisha)!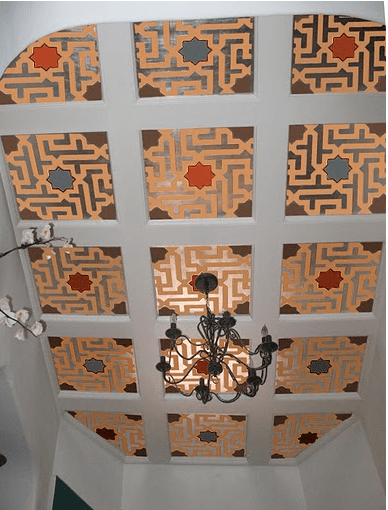 In a client's entry we did this Moroccan ceiling  ( Also by Radisha)
Examples of other works  I love!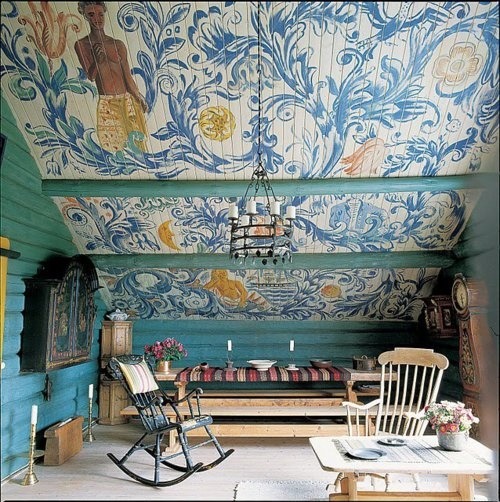 This fantastical ceiling absolutely "makes" this awkward space!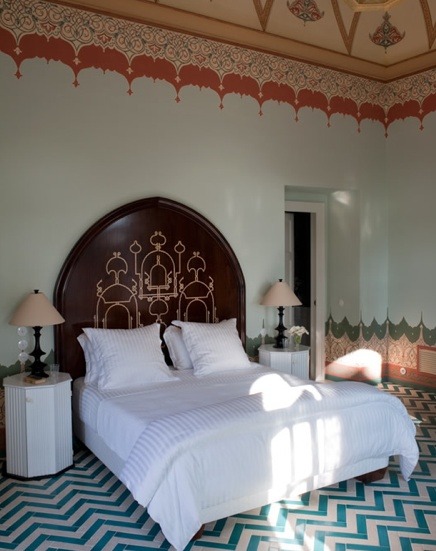 This wall treatment is like a dado echoing the ceiling!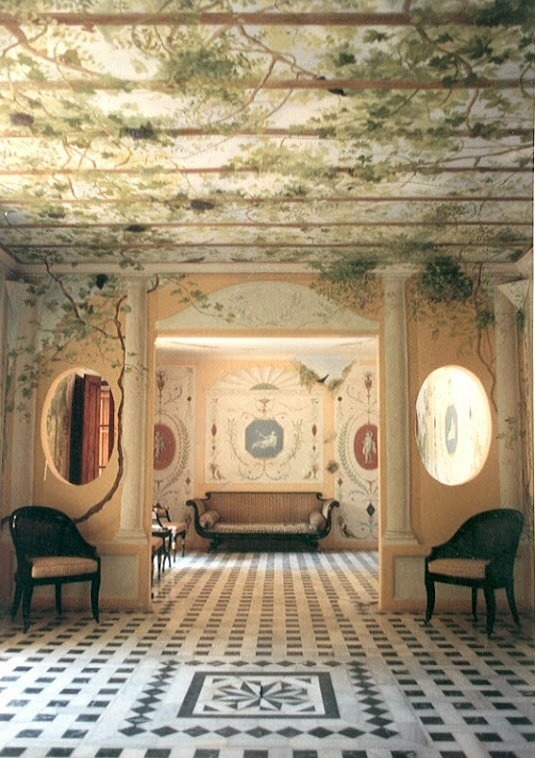 This is my favorite!  It is like being in a pergola.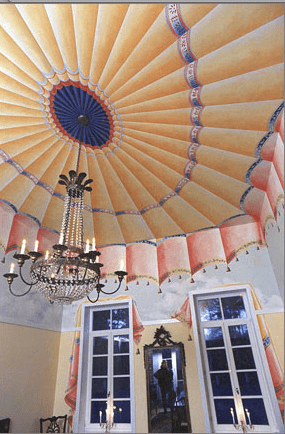 A tent on the ceiling and walls!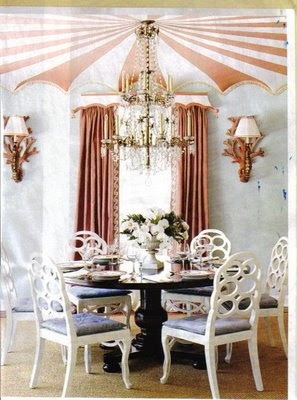 Another tented ceiling