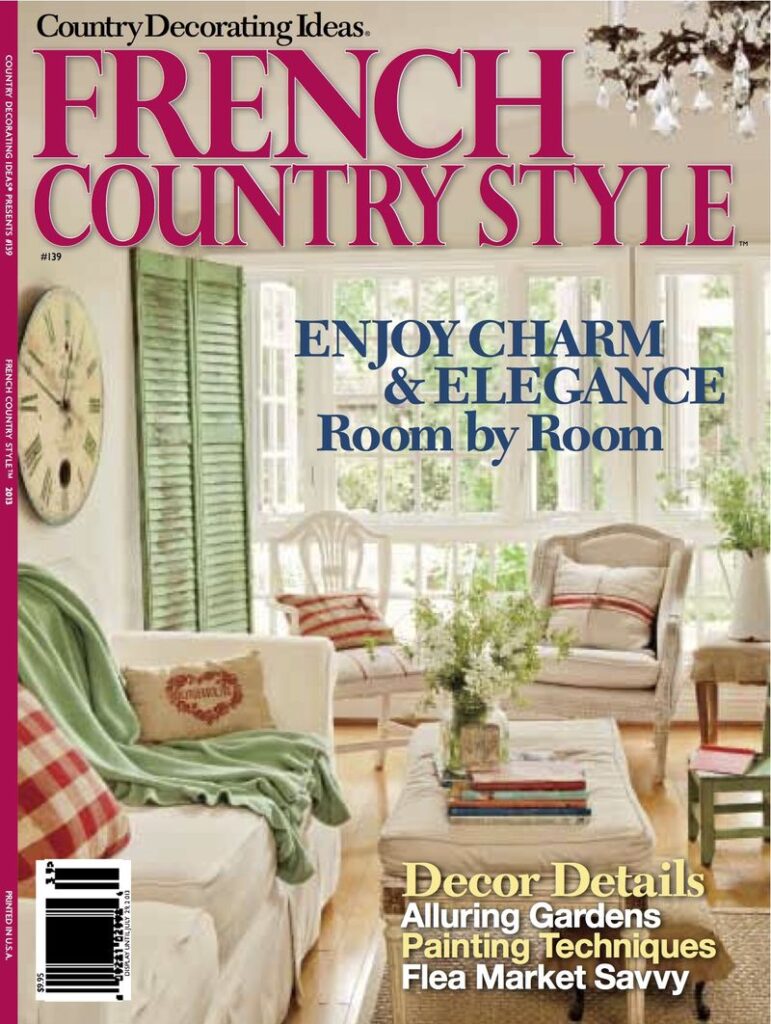 Yikes!  What an exciting week!
Fifi O'Neill , the founder and editor in chief of this magazine/book,(and many others!  "google" her!)
 saw our house and my friend Renee's house on my blog; ( she expressed interest in both of them)!
 and Mark Lohman (a wonderful photographer, and an old friend)
photographed them both  for this issue!  It just came out;  but it will be on the newsstands until  July 29th!
I absolutely love the job they did with the wonderful photographs;
 (and the writing I think quite captured my philosophy !!  And also Renee's spirit and creativity )!
Fifi is quite the genius!  She is unbelievable!!
We couldn't make the printing bigger;  so run out and buy this!  The whole issue is just exceptional!!  You will want to
add it to your library !
It is in markets (my friend from the "Henhouse", Elizabeth found two in the Safeway!  Cathy my friend in Pasadena found it at "Target!!) and
on newsstands kind of everywhere!
I must say,  every article is definitely  very educational!  I am so proud to be
included in this group of very talented people!!
I actually read the analysis of things that I do!  And I learned a lot!  Much of my work is instinctive!
It is fun for me to see how it is analyzed!
 The cover photograph is of Fifi's cottage in Florida, where she lives!
Here is the informative, educational, and delightful article on our house!!