Well!!  Look how big the ducklings are!
They are now 57 days old;  their wing feathers cross over on their backs!  They CAN fly!!
But they don't seem to be going anywhere!!!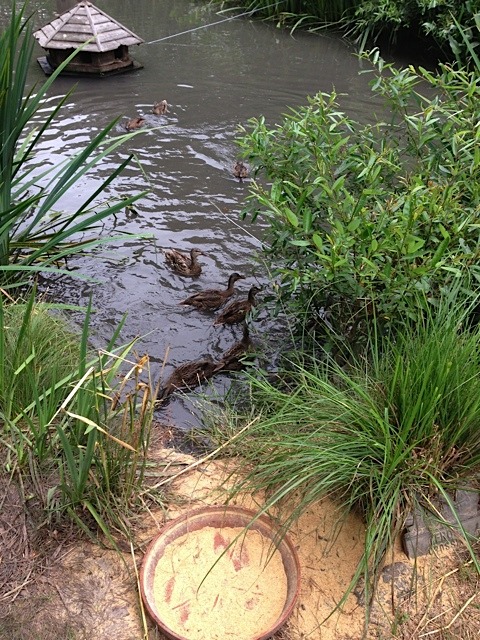 Do we think it is because I fill up their dish twice a day with duck food???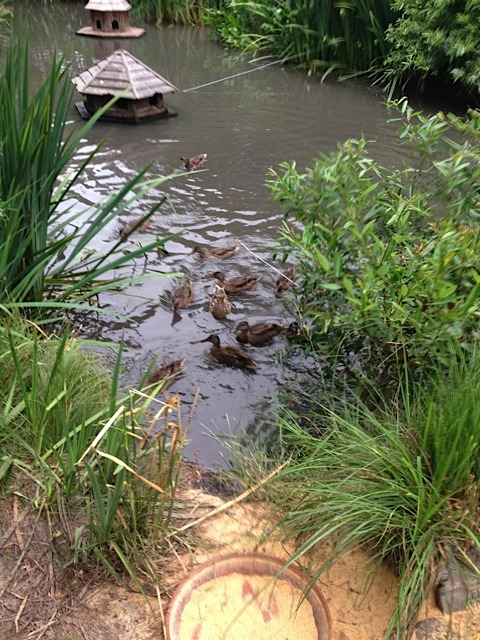 I will certainly miss them when they leave!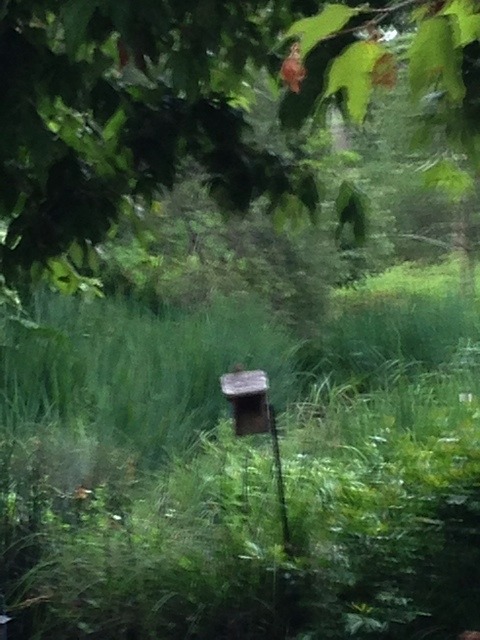 I know these are terribly blurry.  But we have a bird in our nestbox with her babies
that is a "Federally endangered species"!
A California Gnatcatcher!  She has been feeding the babies (we can hear them begging!)
And yesterday they fledged and flew into the bushes! 6 of them!  She continues to feed them!!