One of my very favorite bloggers is the elegant , handsome, and charming James Andrew of the
very popular blog,  "What is James Wearing?"!!
He and his delightful partner Scott McBee planned a really fantastic "California Adventure" with help
from some very knowledgable and sophisticated advisors!!
One of their stops was the Bacara Hotel nearby;  and I invited them to lunch with fellow
bloggers Brooke Giannetti of Velvet and Linen and Hollye Jacobs of the Silver Pen and
another of his admirers, Lola Miller and her darling daughter!!  We lunched at the Coral Casino Club;  California's
version of "Eden Roc" in the South of France!
They  came to our house after lunch!
We met James in New York a few years ago with our friend David Patrick Columbia of New York Social Diary fame!
here is the link!
You can read all about it!
http://www.whatisjameswearing.com/santa-barbara-friends-and-estates/
(dont miss the whole series on California!  I think it would make a great book!!)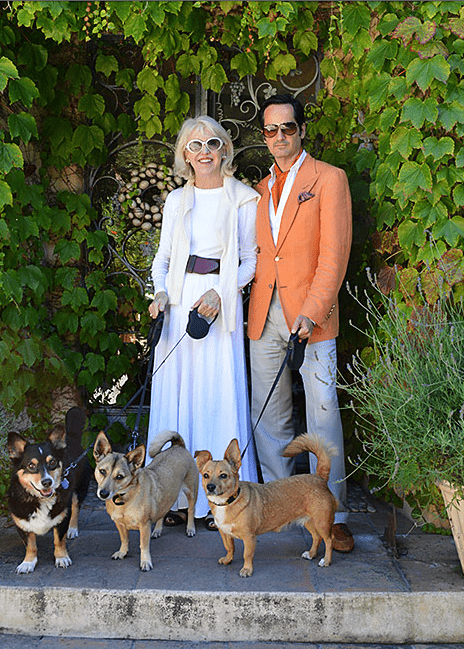 What a handsome devil!!!
The dogs agree!!