Since I reposted the Spring and Fall-Winter slipcovers;  here are the Summer!  (Like, now!)
I know, I know!  I did a post already on the Summer Slipcovers!!
But something went haywire;  and it disappeared from my website;  some people received it, and some didn't!  All I could find was "error 104"!!
It has completely disappeared!
So here is another one!  Just push delete if you saw it before!  It will be different, because I can't remember exactly what I showed or said!!!
I love changing slipcovers with the seasons!  It is like having another house!
It also saves the various fabrics from as much wear and tear!  All have to be dog and  cat and kid-proof!
We'll start at the front  door!  The dining area is to the right;  and the sitting area with four chairs to the left…the bay window
seating area is straight ahead!
Luna is in her guarding position on the ottoman covered in an antique linen and hemp hand-woven French fabric!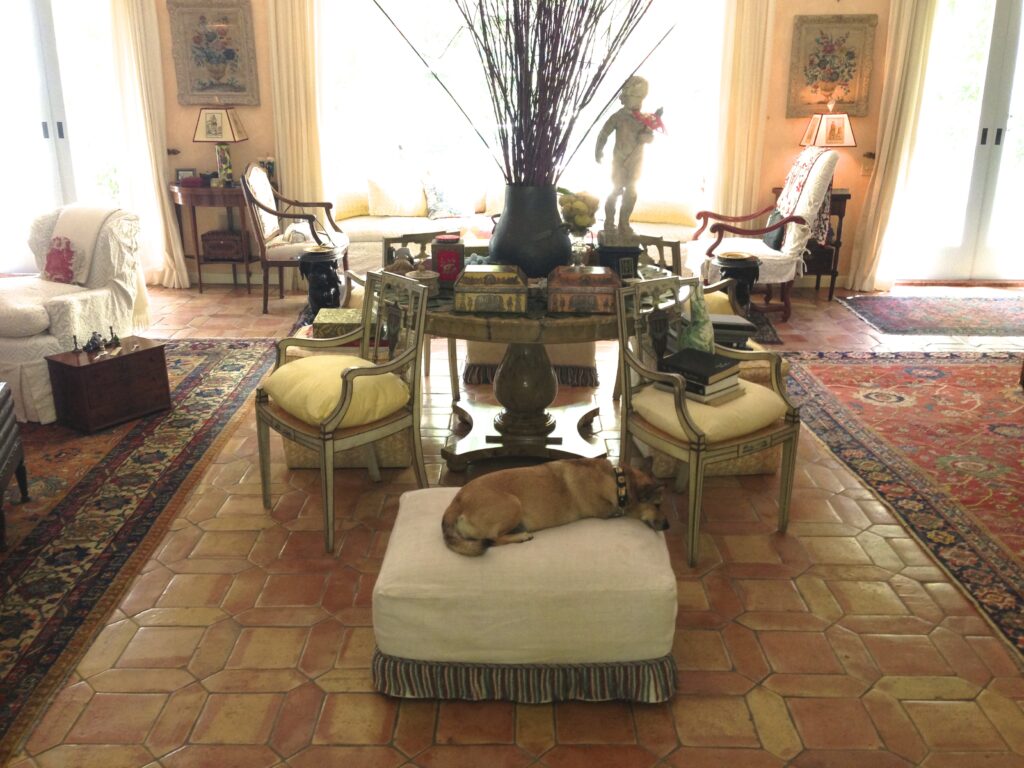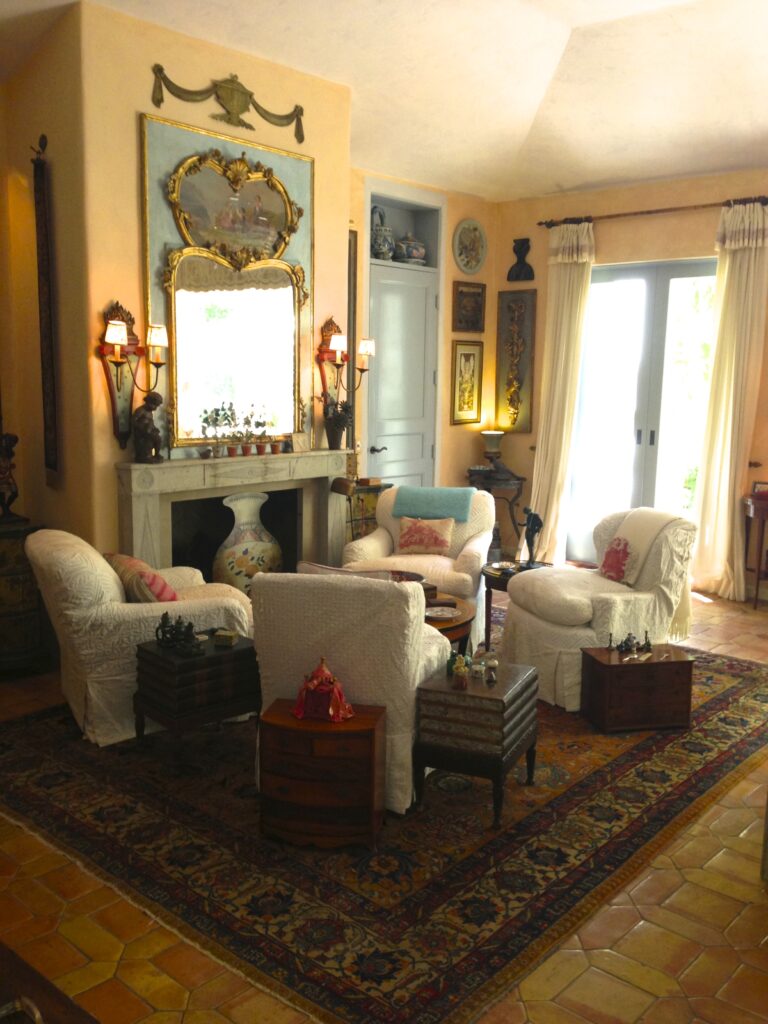 In Spring, these 4 chairs are in vintage red French ticking!  In Winter, cozy paisley!
These are covered for Summer in white on white Indian fabric that is all hand appliquéd in various geometric patterns!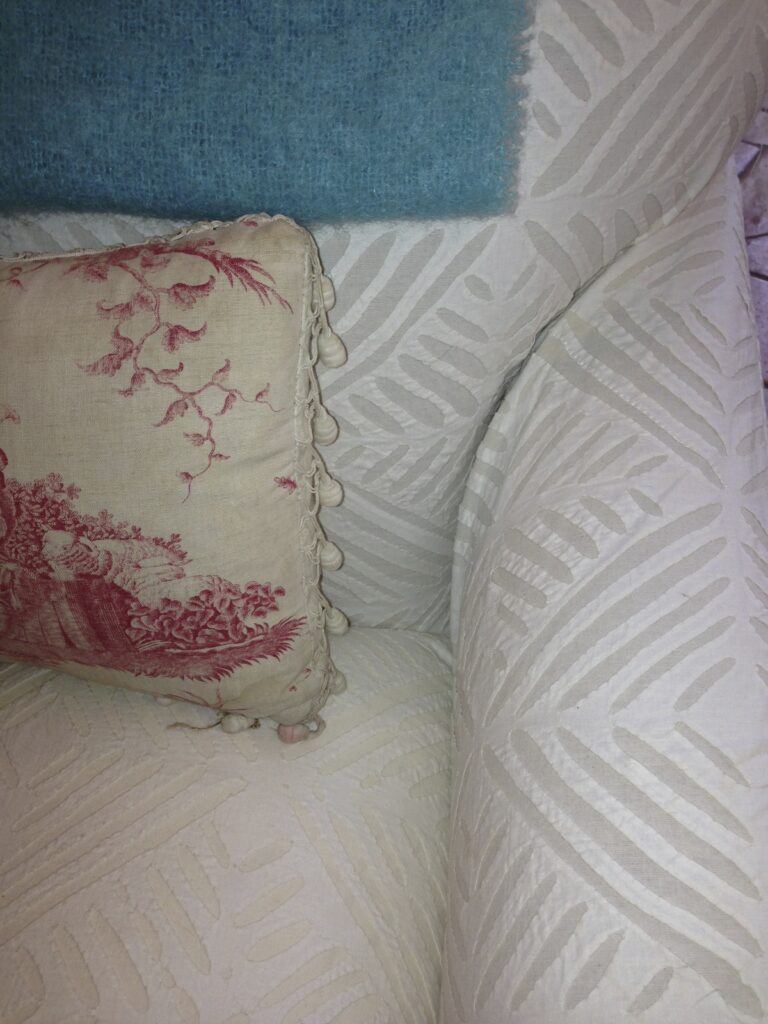 You can see the incredible hand-work.
Looking the other direction!
The bay window has different pillows;  a combination of some similar Indian appliqué that I found in bright yellow!
My favorite pillow in this group was made from a panel my mother bought in
Europe many years ago; and I found folded in her linens!
Now for an amazing story!
A few years ago,we rented a house in Spain for  a week; we had our whole family !  (All 15!!)
I went to a painted furniture place I had always wanted to see;  and look what was hanging on the wall!!!
The identical linen panel on another color background!!!
I'm trying to find out where it came from!!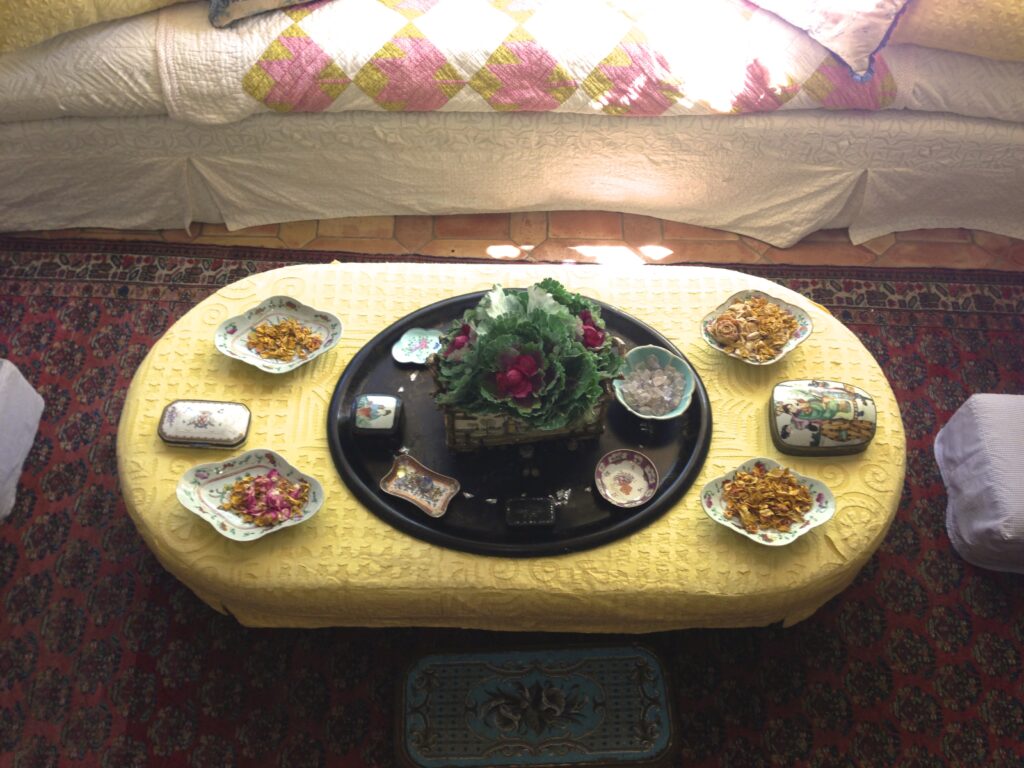 This ottoman is in a vintage red French toile in
Spring;  and in a red strie velvet in Winter!
This is another view!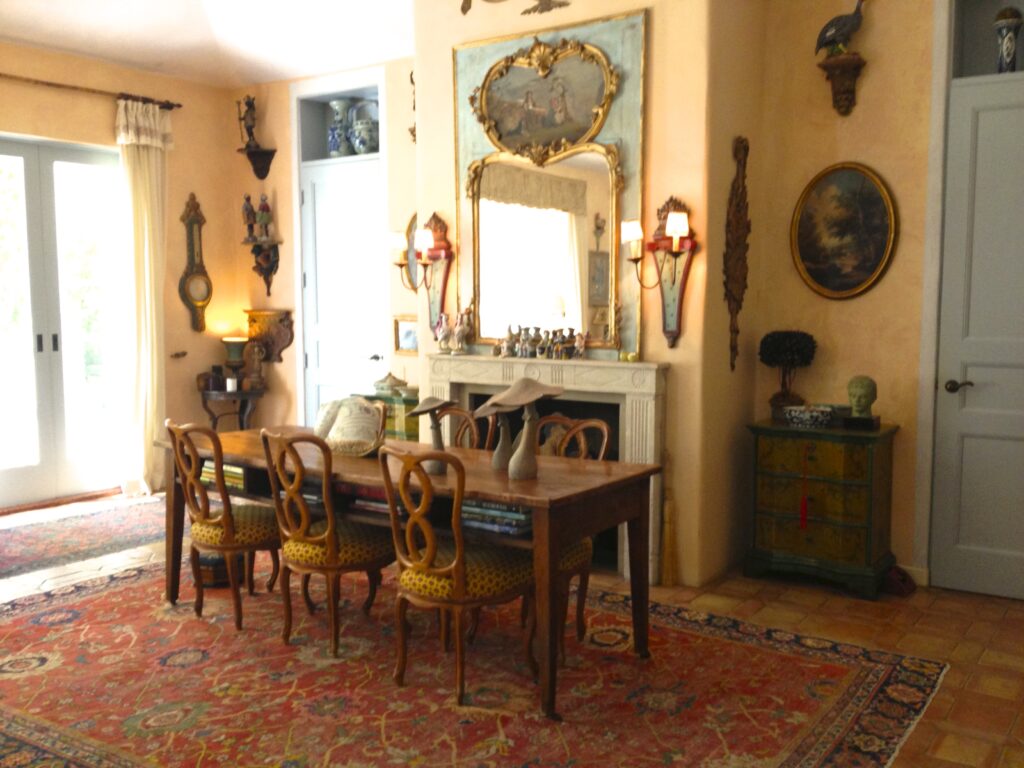 The dining side of the "Big Hall" with Yellow Soulaido French fabric on the chairs !
This fireplace is opposite the other fireplace!
The trumeau mirror is one of a pair with two different scenes with children playing painted on them!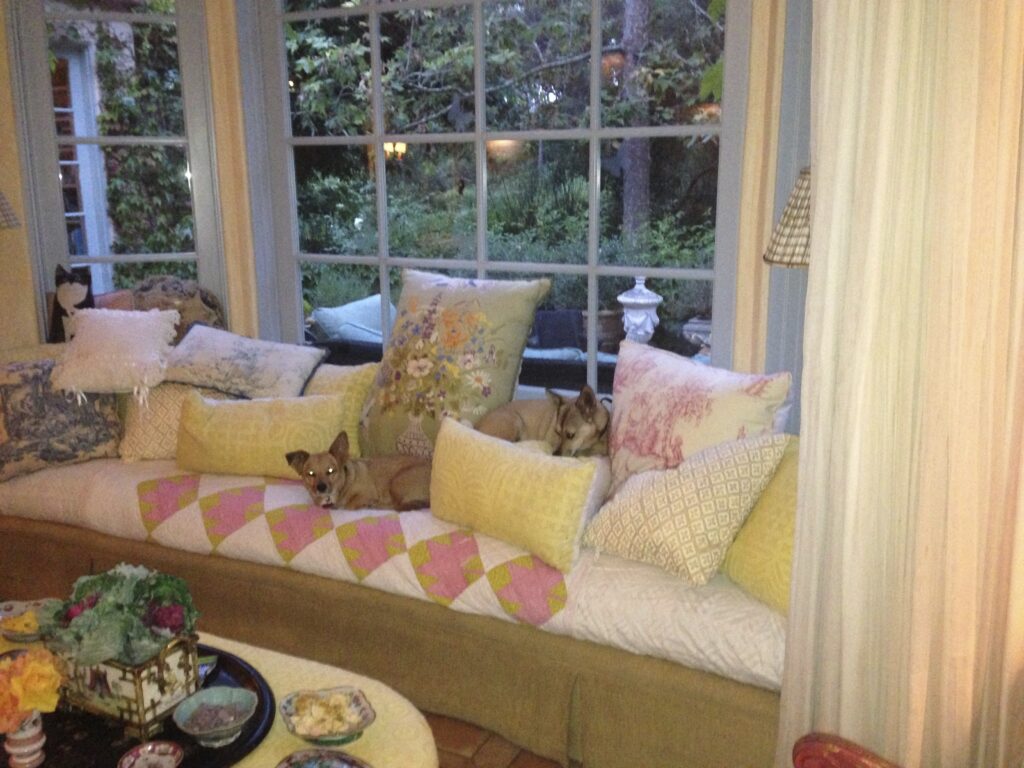 Dog-proof is important!!