The gardens have  been worked on extensively for the past few  months!
Huge improvements!!!
Not too much has changed in the front;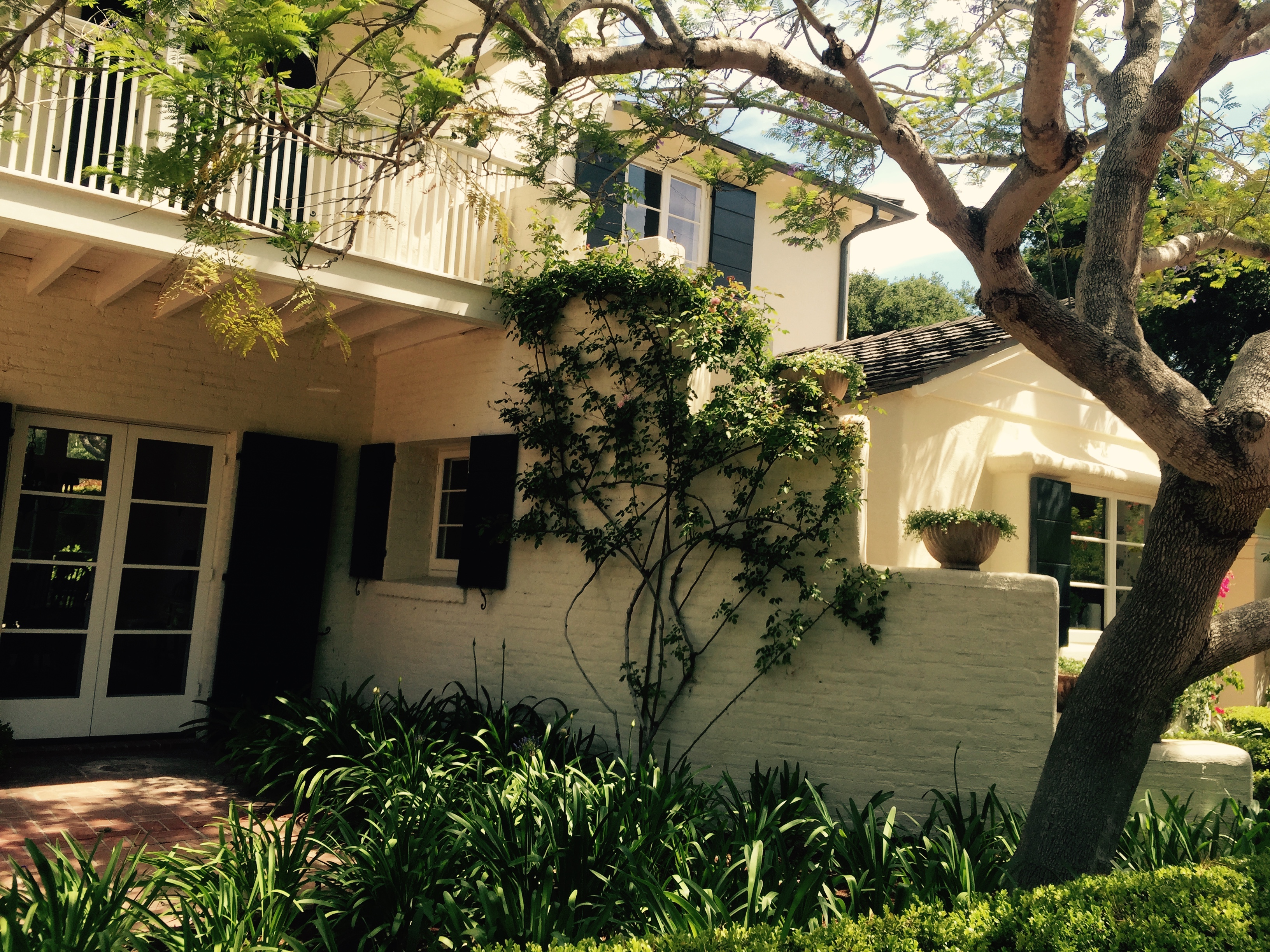 Things are starting to bloom!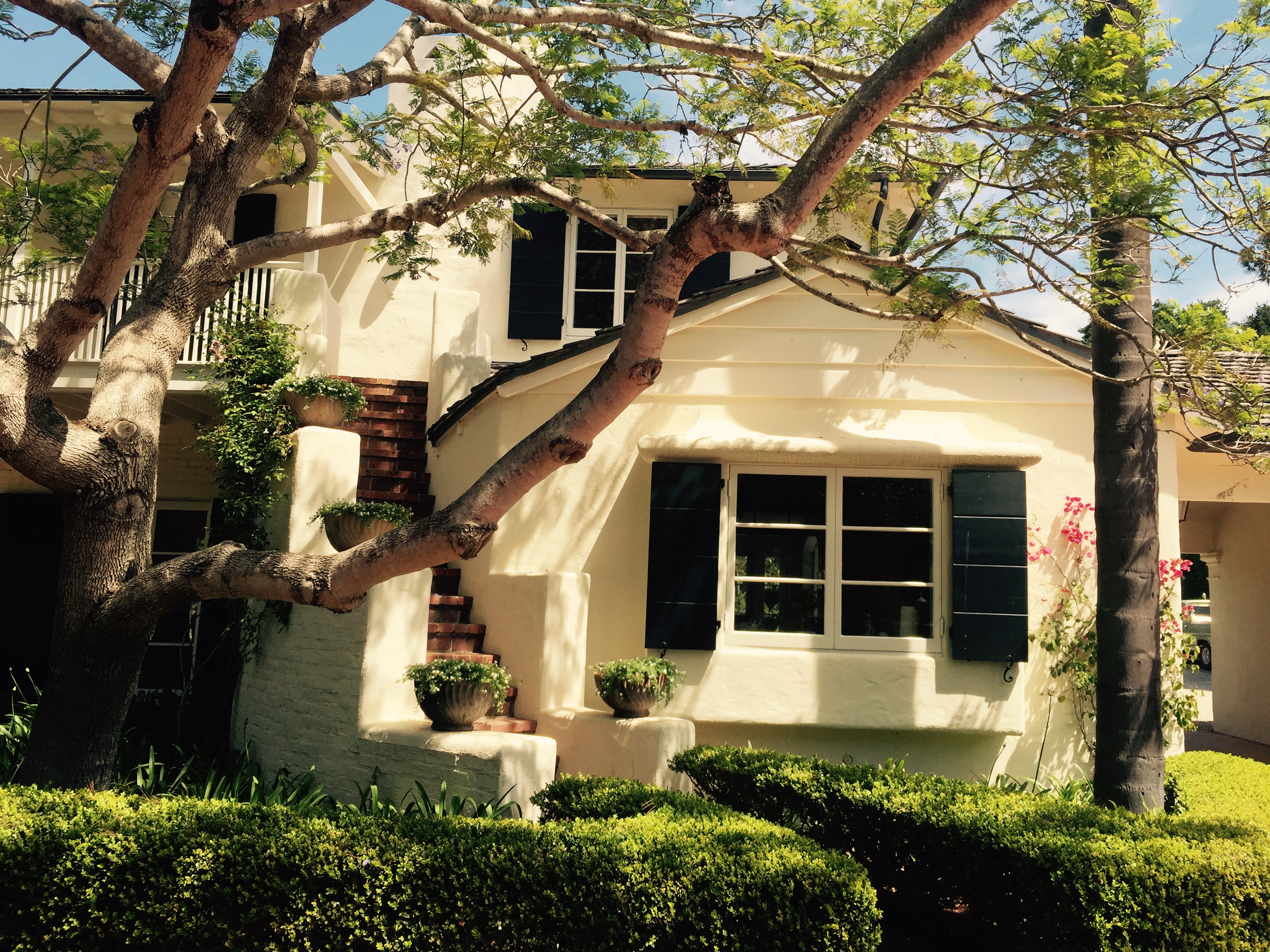 The real changes are on the side….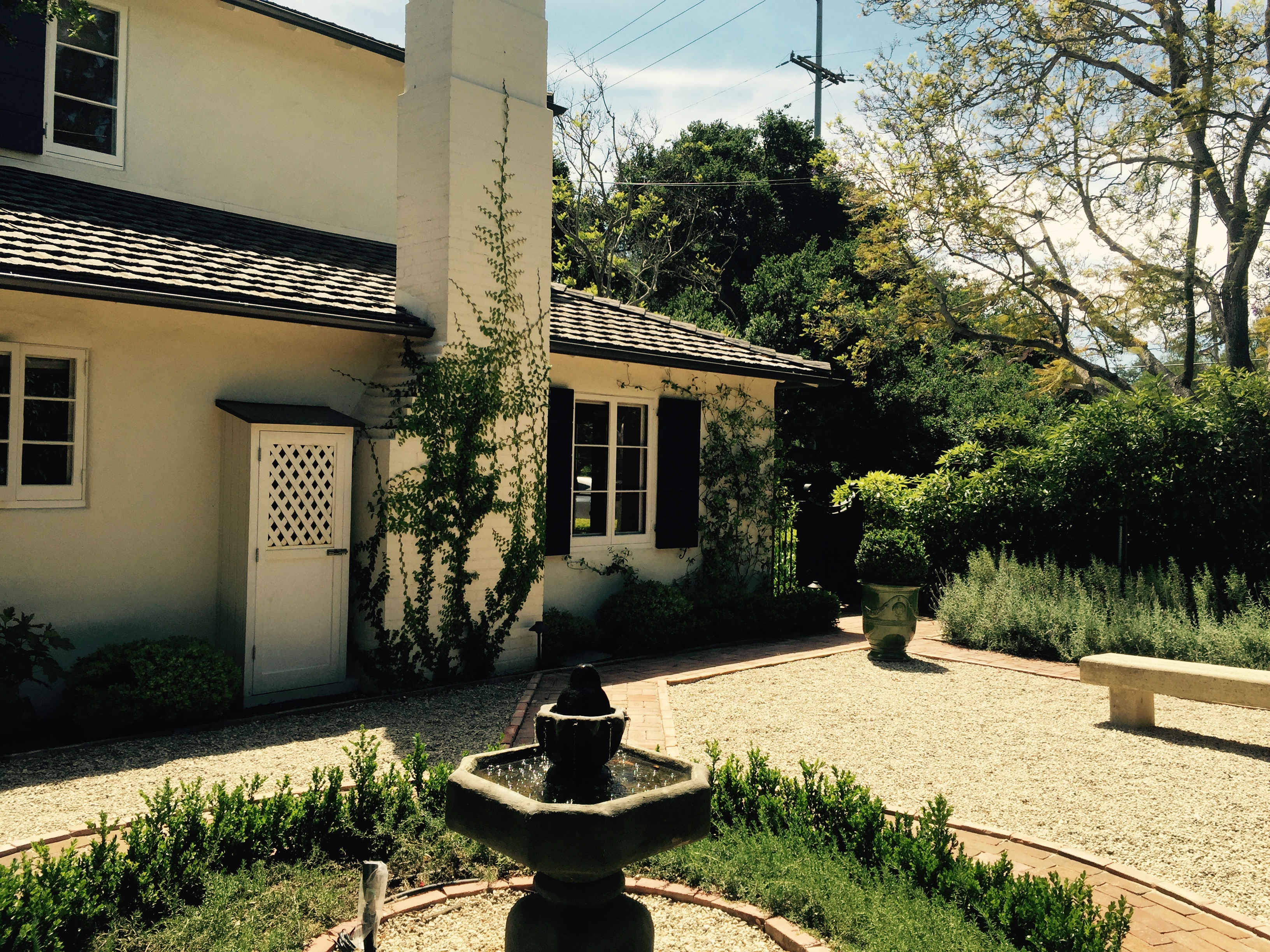 what was a shady mess where nothing much would grow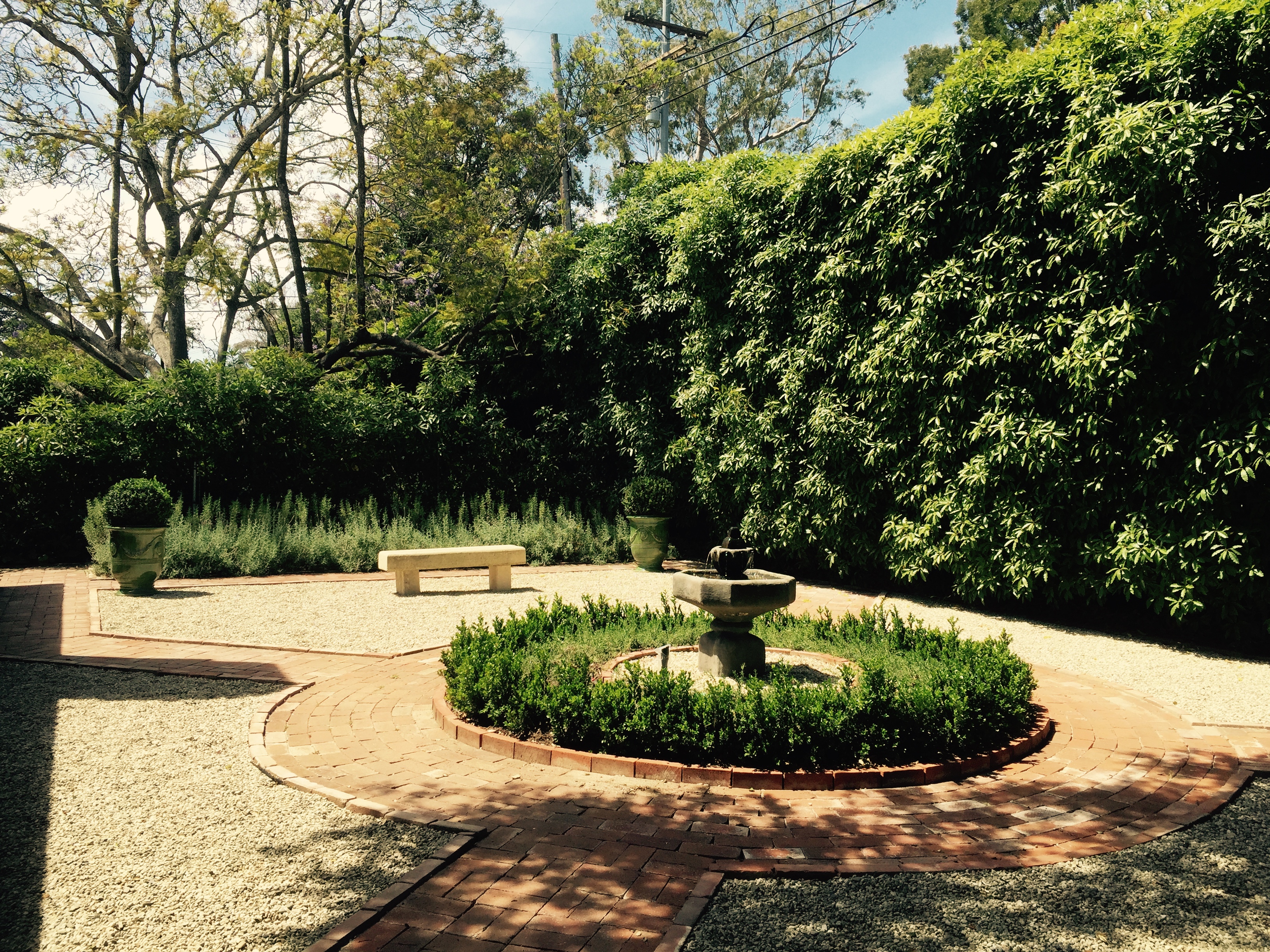 To a charming space!  Bricks (hand-made ones…that is key!!) are laid in sand…..not mortar….that is key also!
So elegant and slim lines between….and easily moved here and there!!!!  No mortar!!!  (then it becomes "hardscape";  an anathema to me!)
This is so lovely!  They added the old brick steps…..and two stone benches.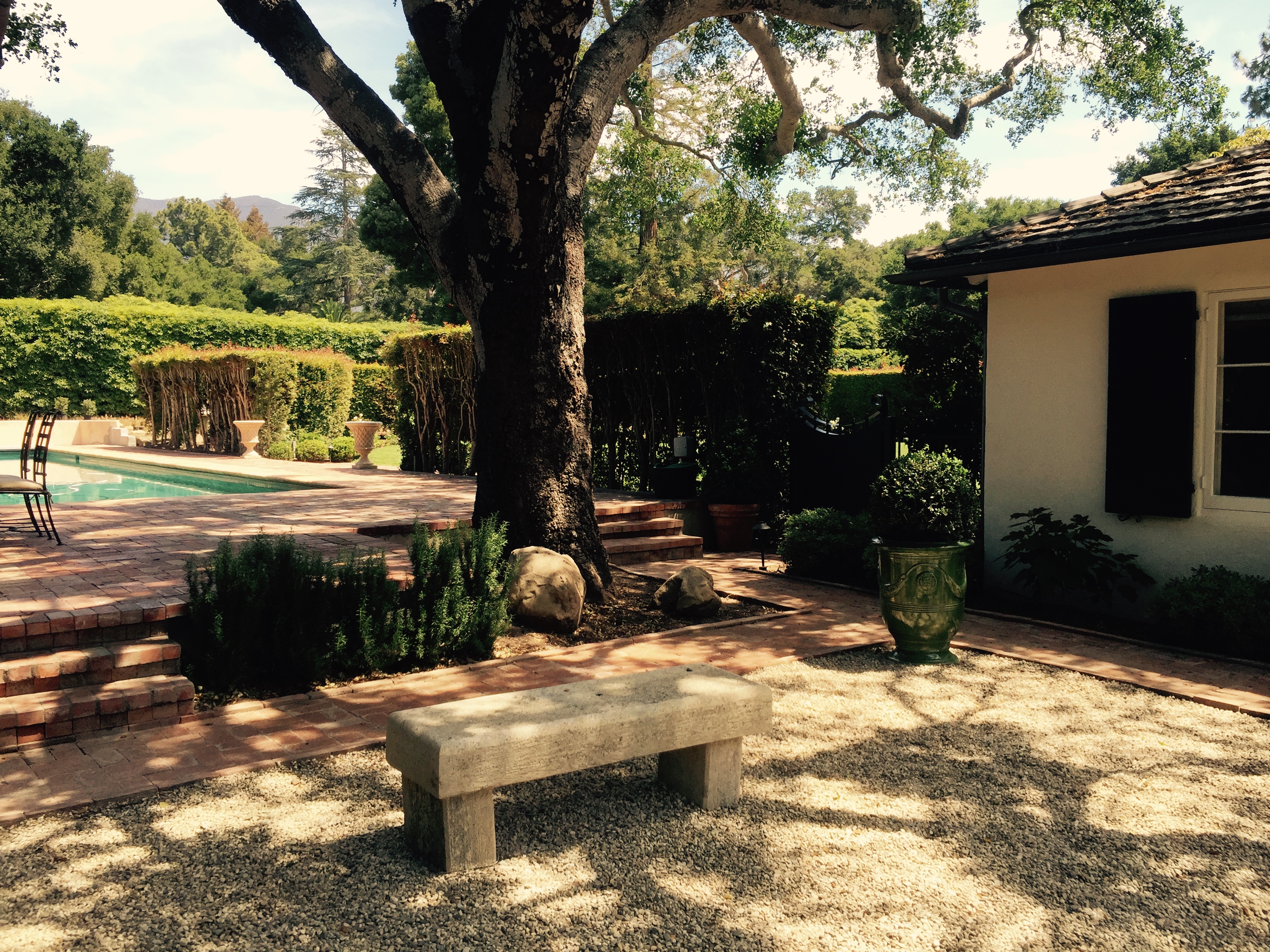 Looking toward the pool.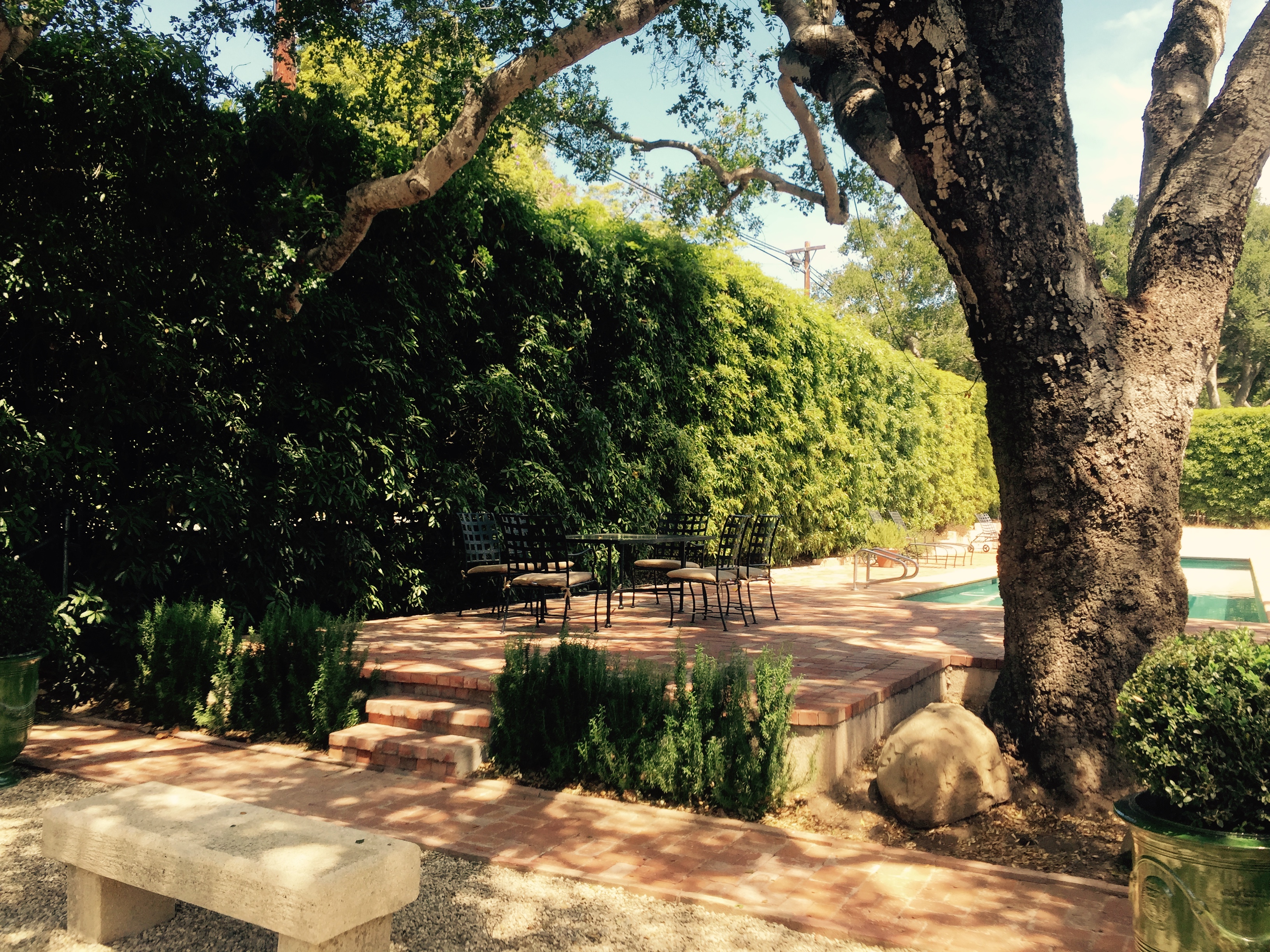 They changed the terrace from terra cotta tile to brick;  added the steps and replaced the lawn on either side of the pool with brick.  (Old, hand-made brick much of which was elsewhere on the property!)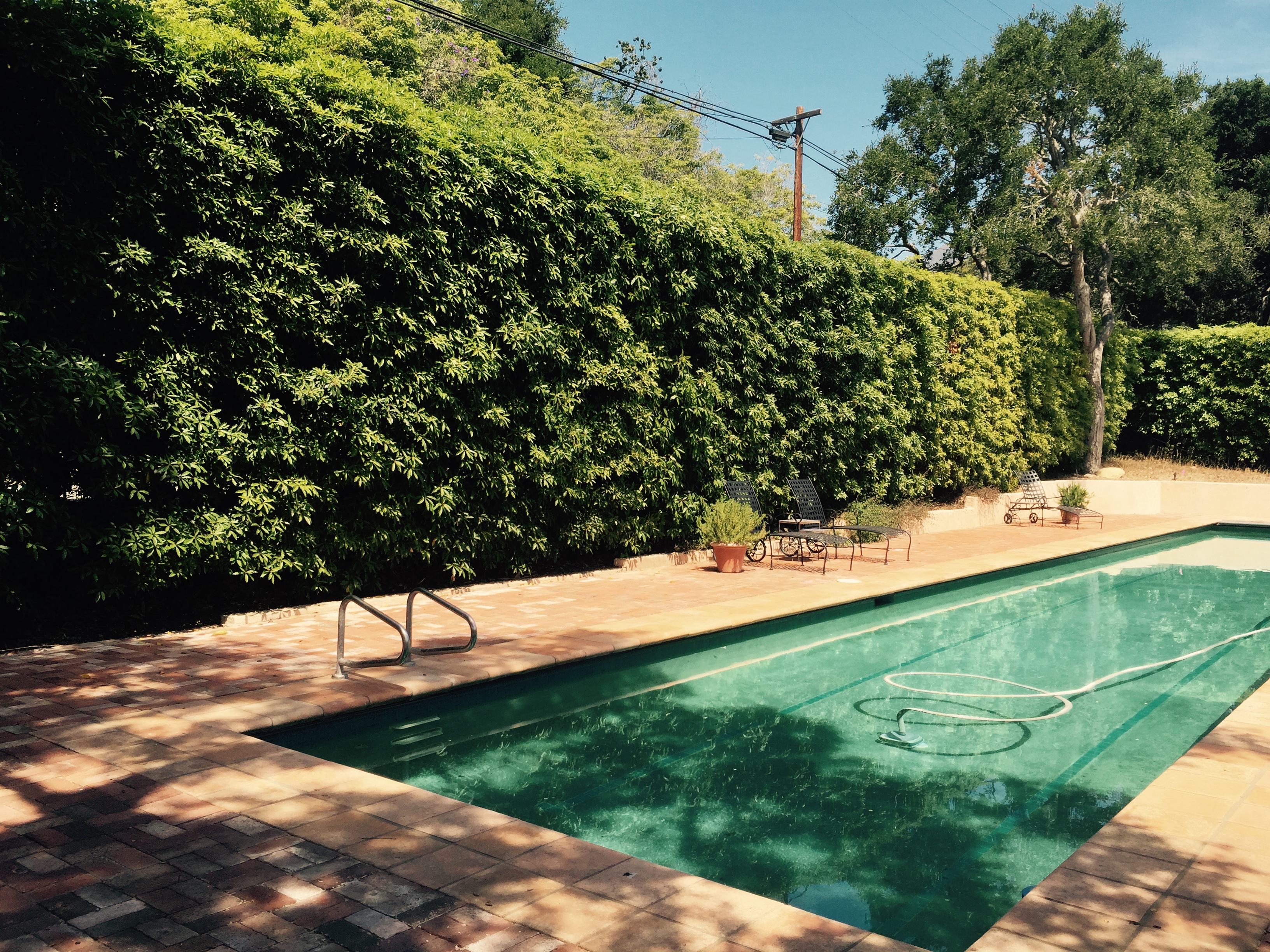 The lawn was too shaded to grow or thrive;  so this made a beautiful and comfortable poolside.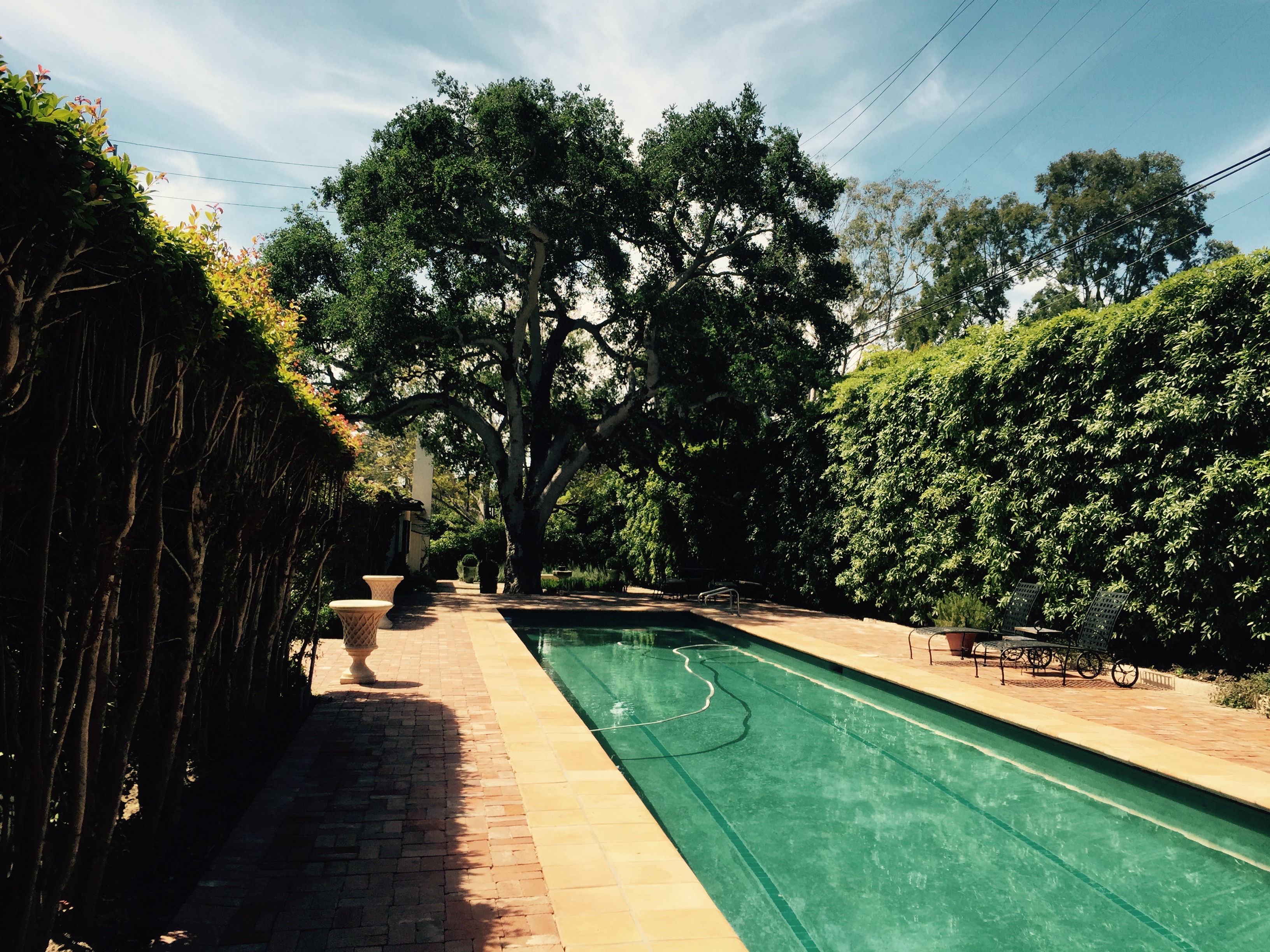 Another view.  I love it!!!!  Simple and elegant!
The hedge used to completely hide the pool ;  now  it is sheltered  and private;  but welcoming!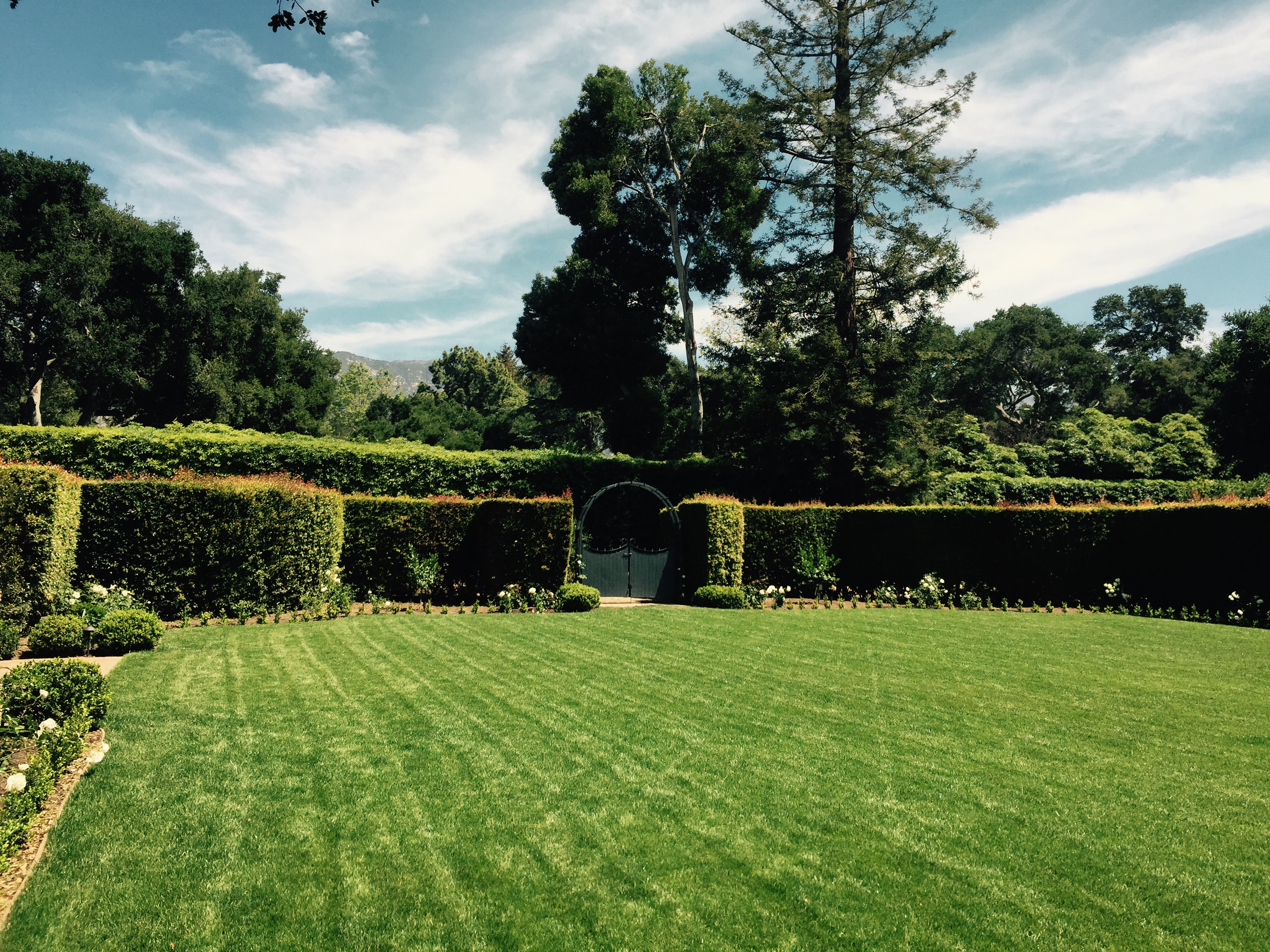 Boxwood and white roses surround the lawn.  Just planted!!!
The back terrace now has a path from the pool (the path used to "dead end"!)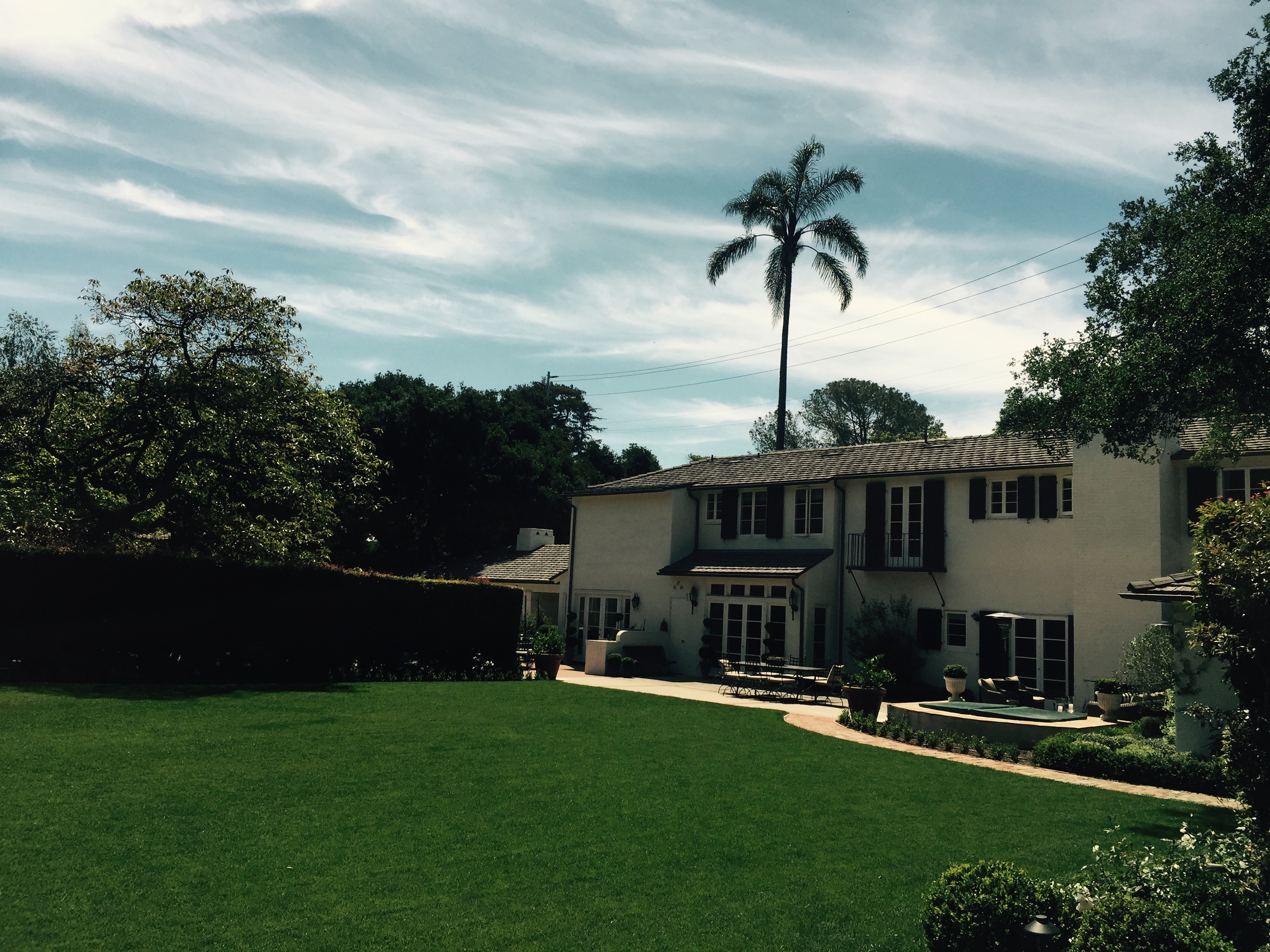 This is the back terrace.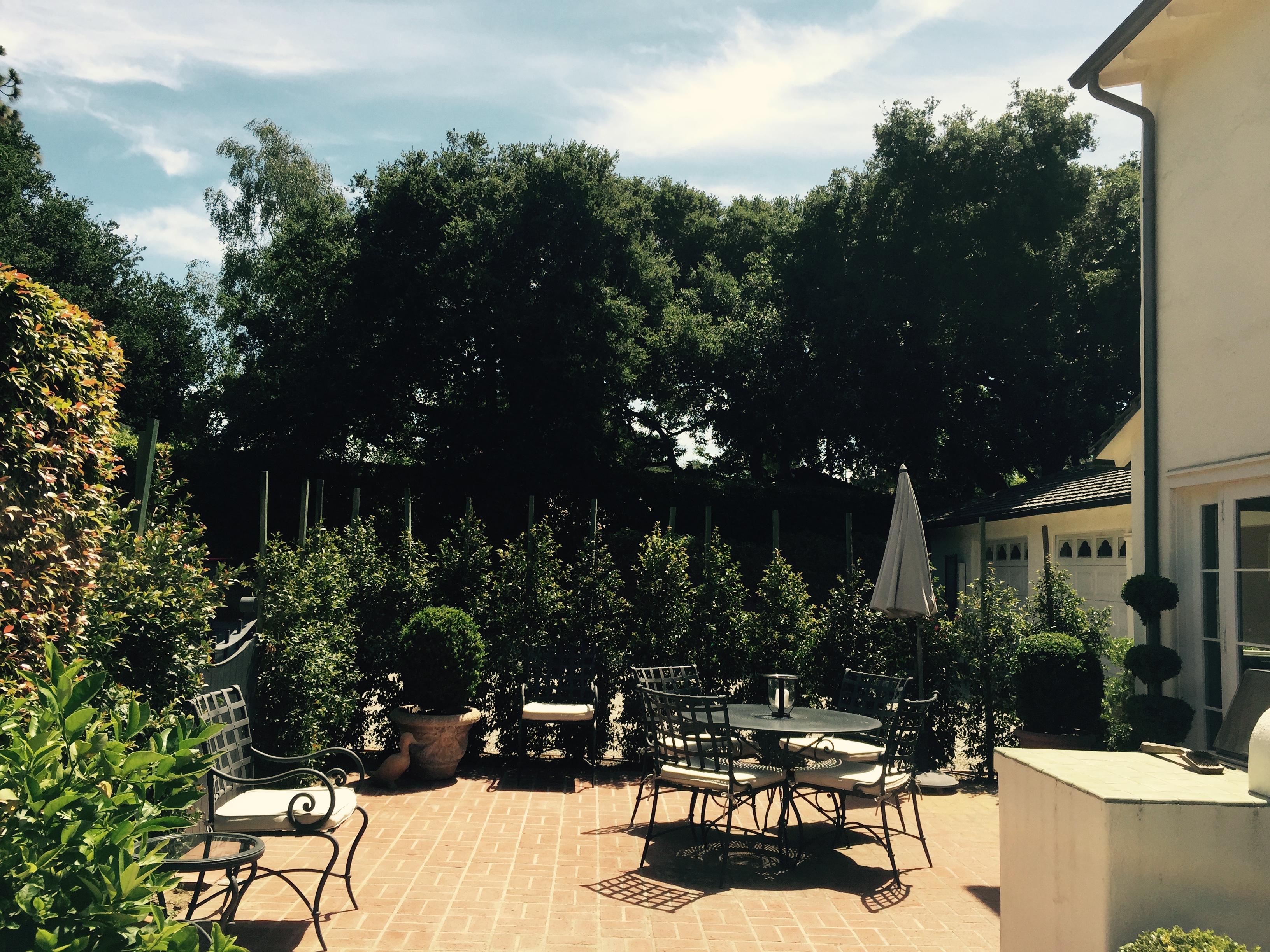 The eating area off the family room and kitchen.  The barbecue is cleverly disguised on the right!
( I spend my entire life disguising barbecues and televisions and screens!  Most men
love how they look!  EEEK!  I make sure they function well…….and then I disguise them!!)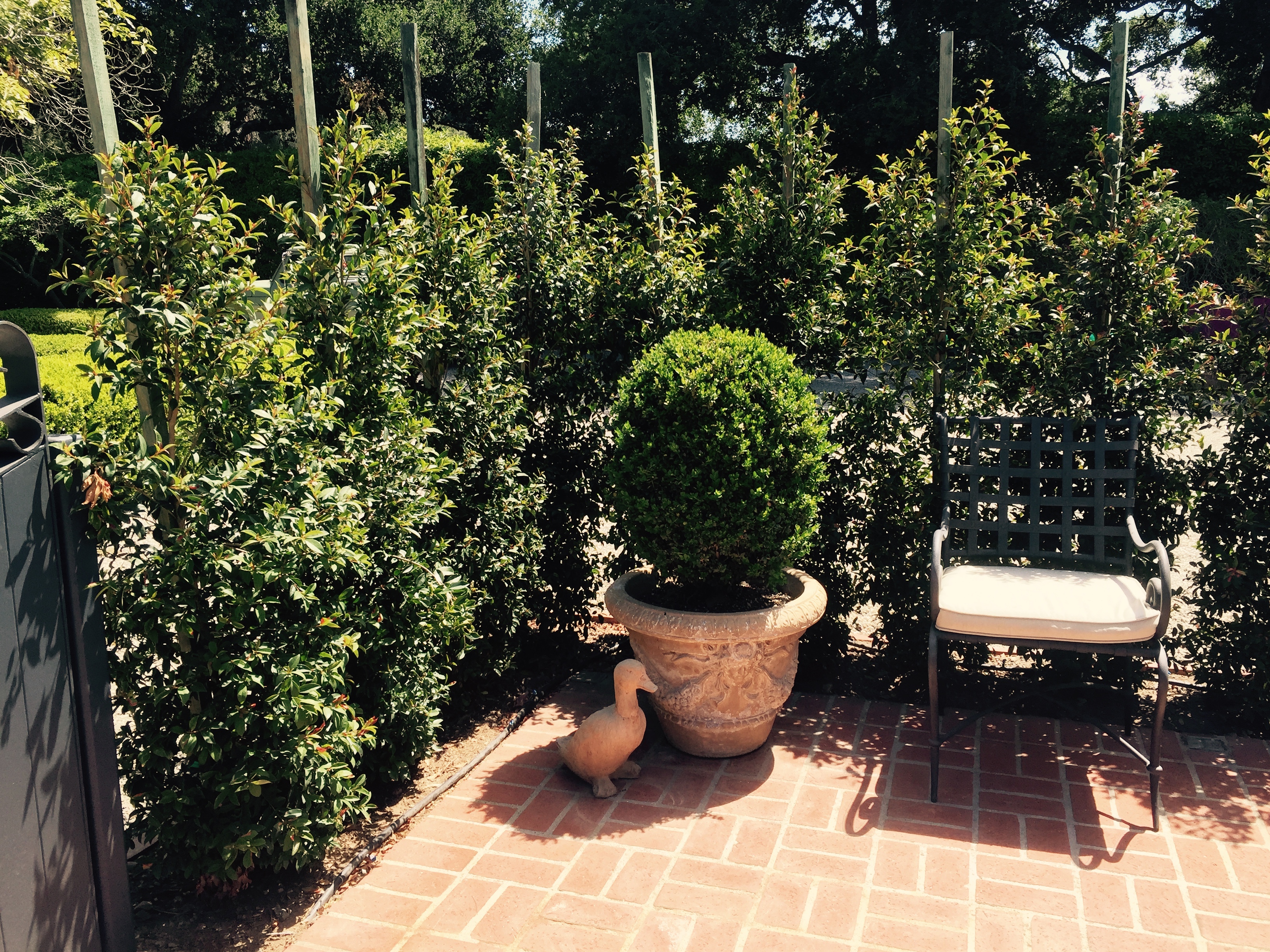 What an improvement!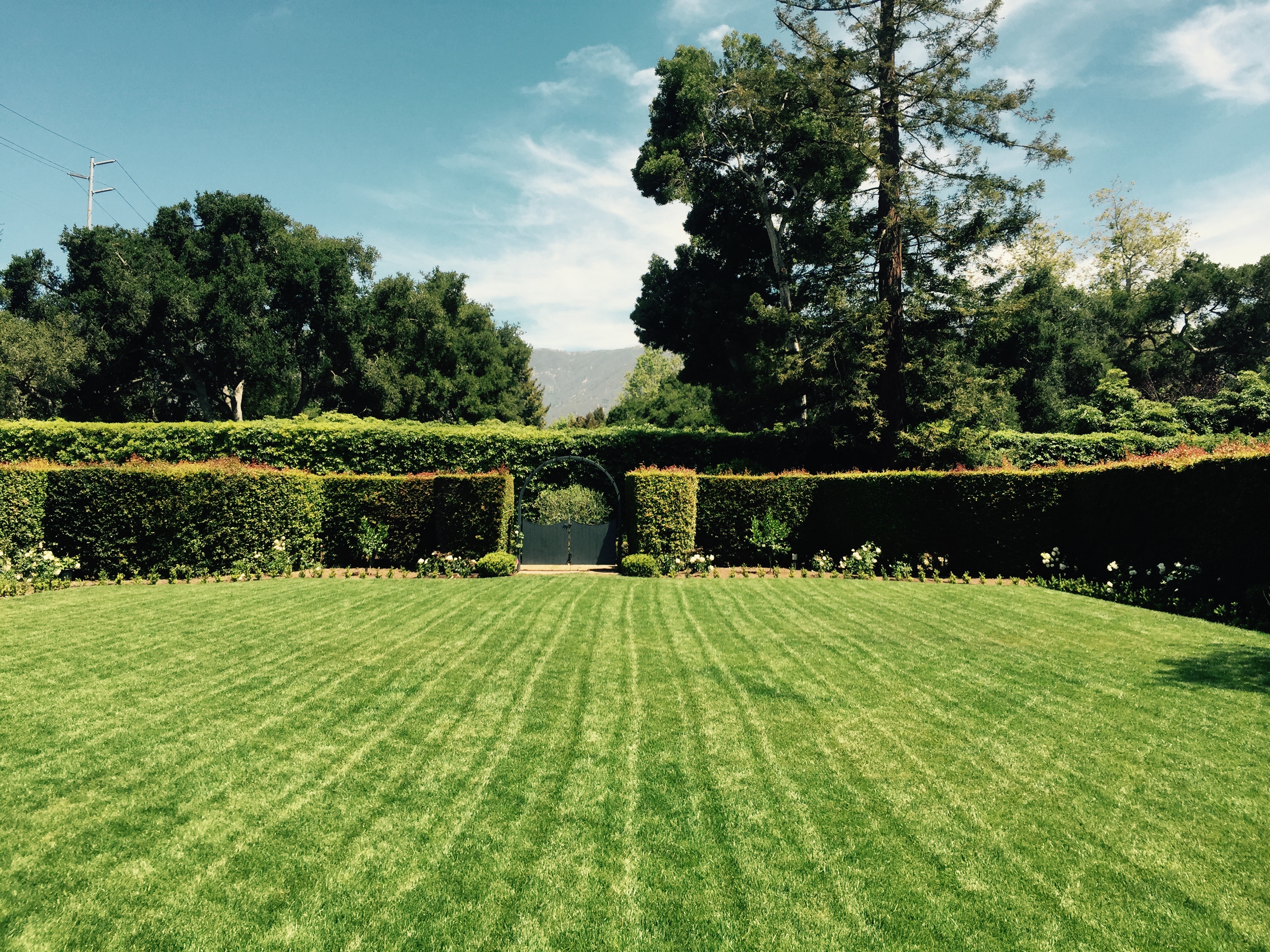 The view from the back terrace!
I will post the interior changes soon!  It is a process!