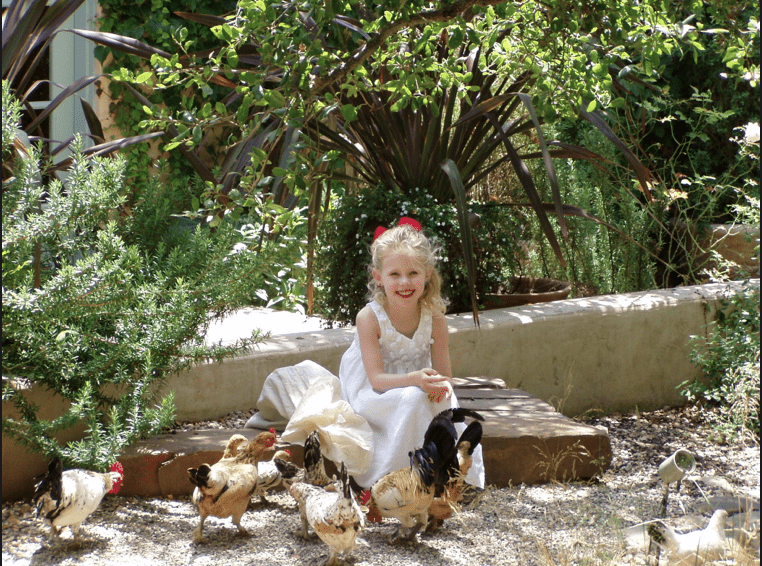 Our granddaughter feeding the chickens!
About eighteen years ago;  my husband Adam and I went on a trip to France.
I had read a lovely review of a new hotel opened in Burgundy that sounded wonderful.
The name was" Chateau Vault de Lugny".  The owner was a young woman
who had grown up in the Chateau as her family's country home.
She wanted to turn it into a country hotel; and described to us all the work and all the requirements
to qualify for a "Relais and Chateau" member.
Our room was beautiful;  and best of all;  the labrador retriever "Licorice" slept on our bed!
(We missed our dogs; so we were encouraging him.  Not everyone's cup of tea!)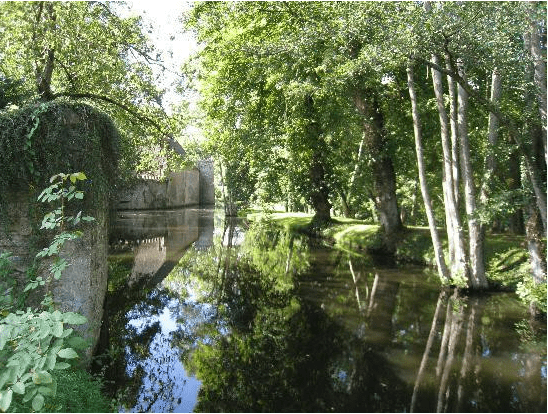 This is the moat that surrounds the Chateau.
This is a view of the chateau from the air.  I remember at the  time there were only 6 or 7 rooms.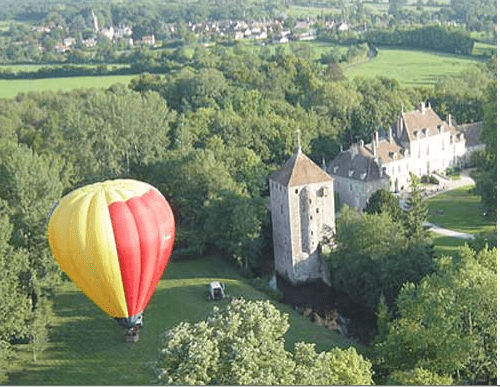 My favorite thing was in the morning seeing all kinds of birds!  Not wild birds;  although there were those,
but turkeys, ducks, geese ,chickens and peacocks!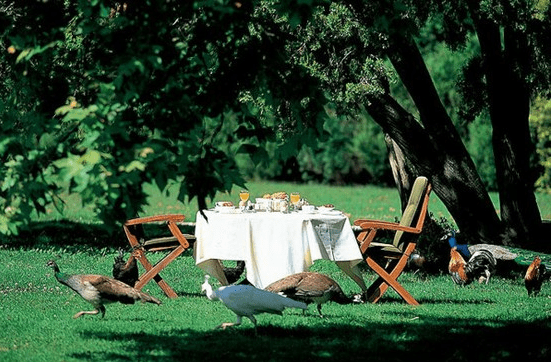 Here are some peacocks, chickens,and maybe a turkey on the left. They wandered about on the lawns and driveway!
So much fun to watch!
The geese were especially friendly and vocal.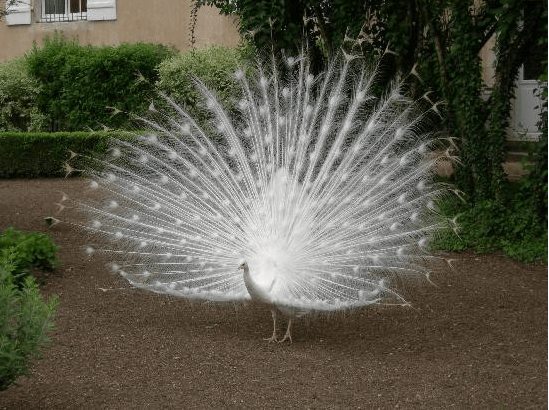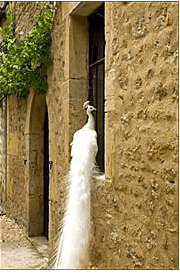 This is what gave the inspiration to do something like this at home in Pasadena!
Why not??  I just needed a predator-proof coop for them to go into at night!
So I remembered my friend Eddie!!!
Eddie and his family had these beautiful bantam speckled chickens with feathers on their feet!
He was in San Diego training race horses at Del Mar when I found out there were some "bantam Mille Fleurs" chicks
at a feed store in San Diego!
I called and asked him to pick some out for me.  He said, "I'd be happy to;  but how are they going to get to Pasadena?"
(about 3 and a half hours away)
I said, "You're going to send them in a taxi"!
Dead silence.
Then, "You are serious!!!!"  Indeed!
When the taxi arrived in the driveway, we were taking photographs,(unfortunately not digital!) and there were
4 small hens and 1 rooster about  4 weeks old in a cardboard box on the back seat!
I asked the driver, "What do I owe you?"
He said, "Mr Gregson told me to tell you that it's on him;
because  he's going to be telling this story for the rest of his life!"
I never even knew what  it  cost!
I can't even tell you how much pleasure these chickens have given me for all these years!
We had them in Pasadena when were there;
and people would be walking up the street and hear a rooster
and stop dead in their tracks thinking they were "hearing things"!
And for the fourteen years we have been in Santa Barbara!  Our grandchildren love them too!
We have hatched 14 this summer!   They eat all the slugs and snails, fertilize the garden,
provide delicious eggs and wonderful entertainment!