This piece was originally posted on FrenchKissed.com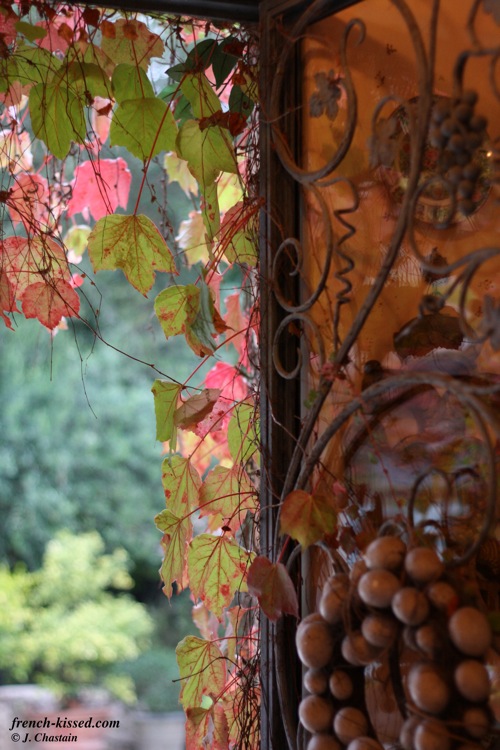 was enjoyed by all who gathered for the book signing party for
Brooke and Steve Giannetti's
Patina Style…
hosted by designer Penelope Bianchi at her perfectly apropos Montecito Farmhouse.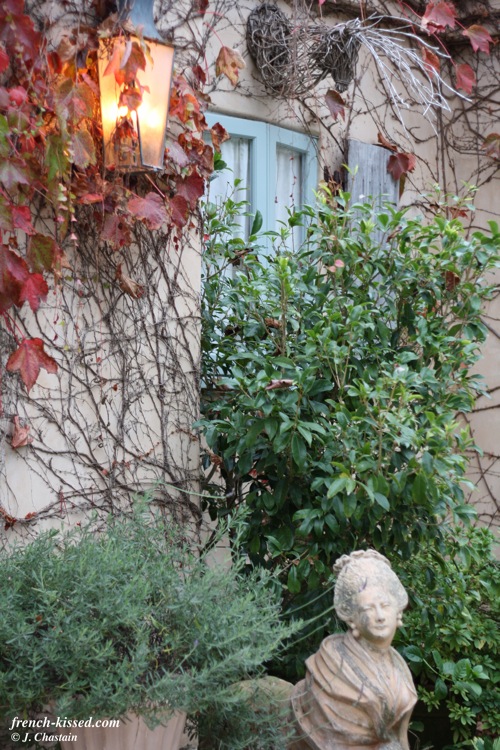 You may recognize the enchanting ambiance of this Provençal style home…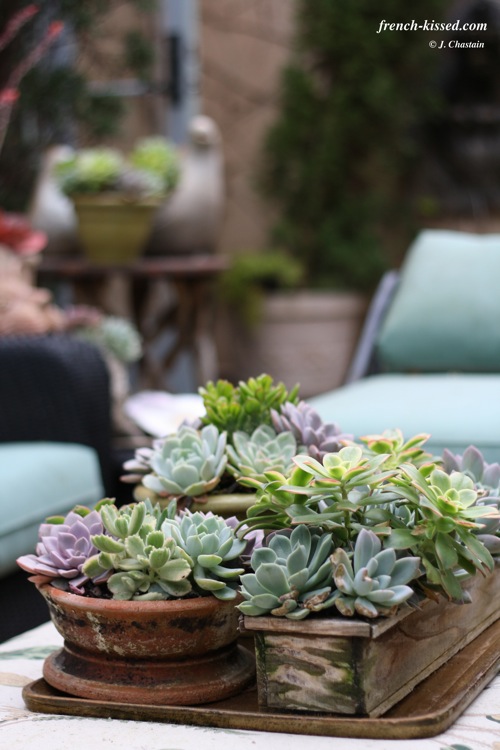 as it was featured in House Beautiful last September and was appropriately titled…
"Patina"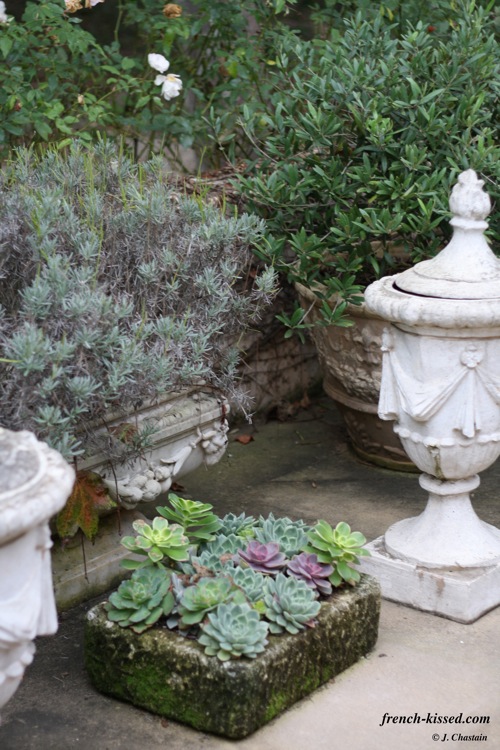 It is no wonder that Brooke felt an instant affinity with Penelope when she first saw her home featured in the magazine, as Penelope has woven an amazing tapestry of time-worn patina throughout her home and gardens.   What exactly is it about patina that speaks to us?  For me, the allure of patina is that it is not only seen with the eyes but felt with the heart.  Penelope's design approach is one that touches all of the senses…some may argue even the mystical sixth sense… and for those who are irresistibly drawn to patina, it is what makes us comfortable…wrapping us in the sanctuary of home.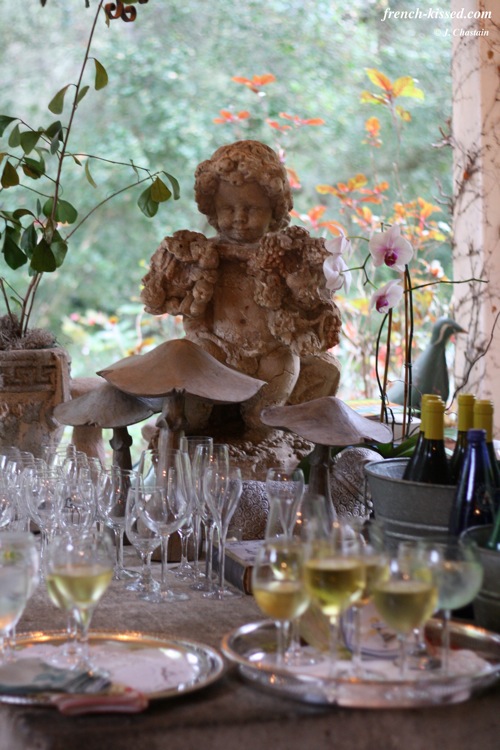 This view from Penelope's veranda with a peek into the woodland delights the eye and stirs the soul…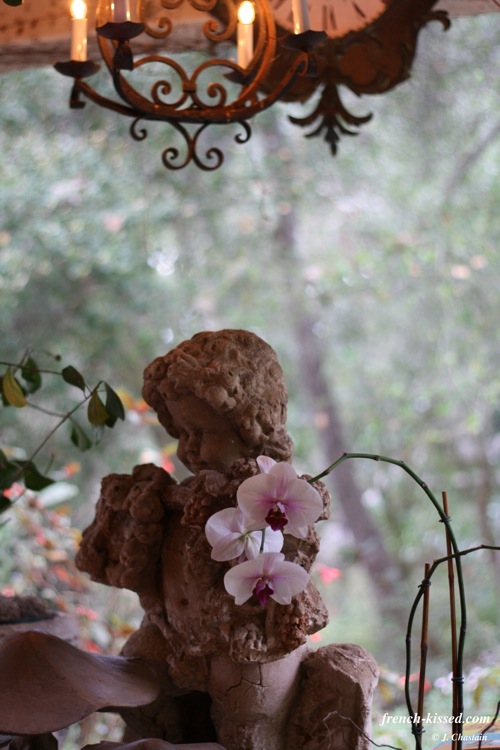 Sometimes, a picture really is worth a thousand words…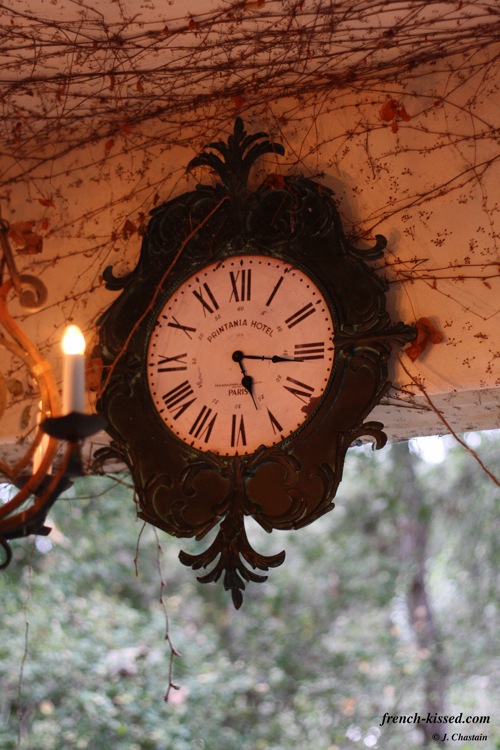 or perhaps just one…
"magical"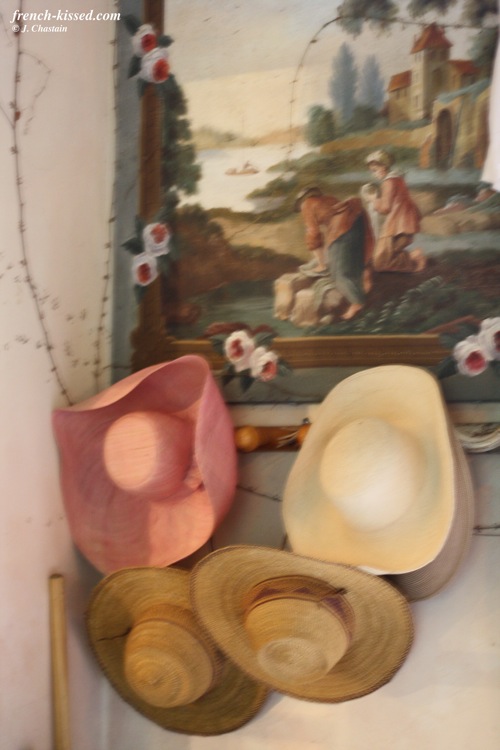 Her home and garden are her theater and Penelope's creative affections play out in one charming vignette and tableau after another.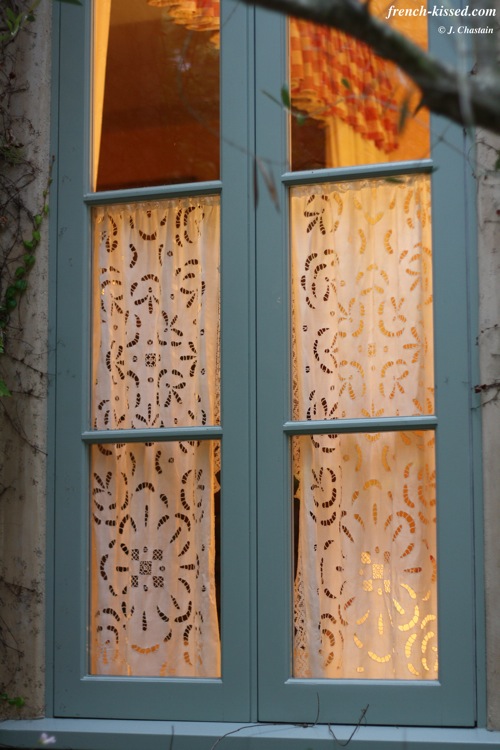 At Penelope's Montecito Farmhouse, windows read like fine paintings…whether dressed like this one or left bare to frame a stunning view.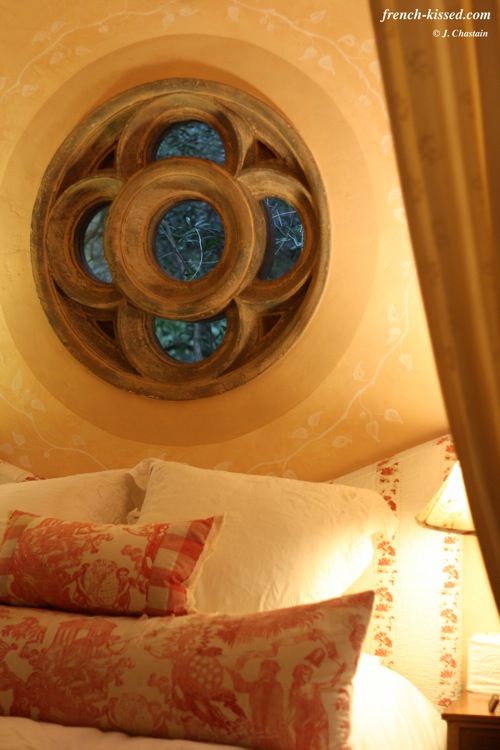 Here, the tracery of a quatrefoil window plays a dual role…as a portal uniting the bedroom to the garden and as a headpiece, visually anchoring the bed.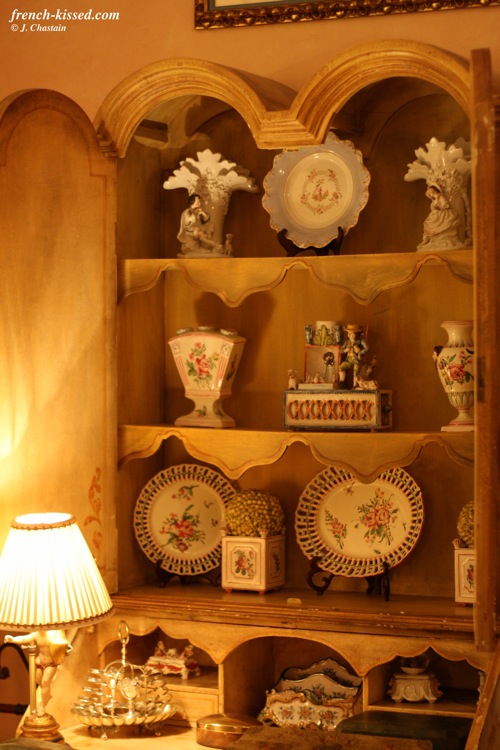 Another gorgeous vignette at the bedside…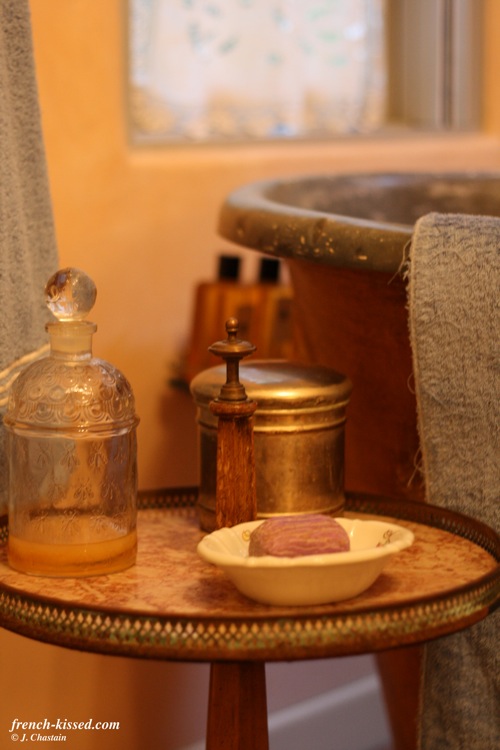 and a simple tableau at tub side.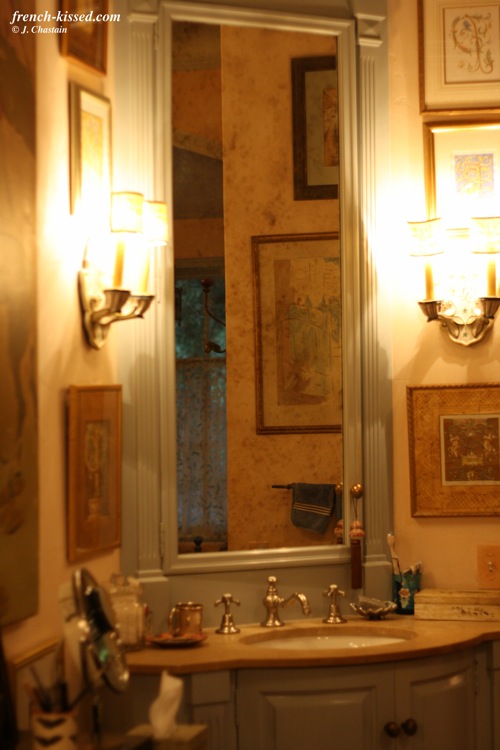 Barely over a decade old, each and every detail has been thoughtfully selected to create an ambiance of authenticity.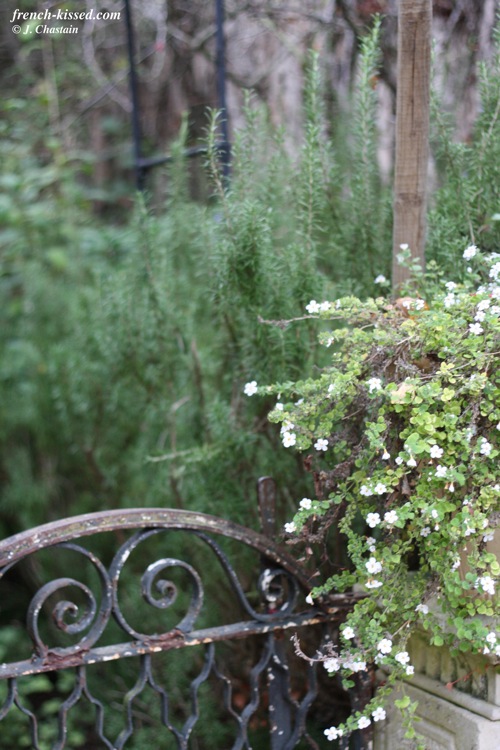 Wandering the property through a charming labyrinth of courtyards…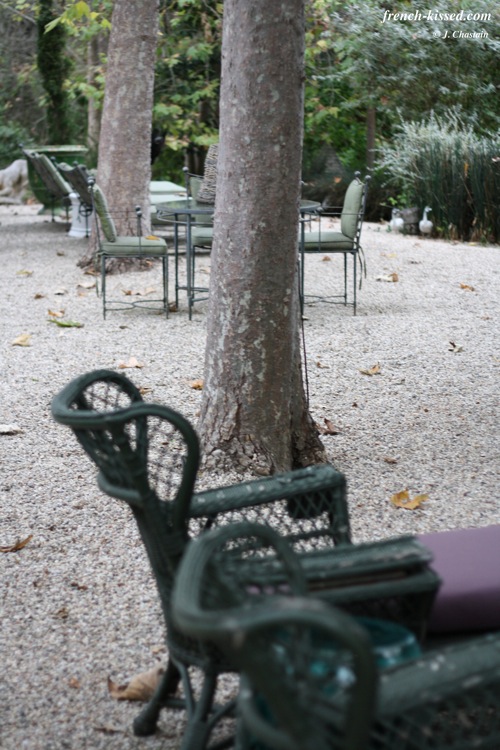 allées and garden paths is a bit of an adventure, discovering wildlife, chickens…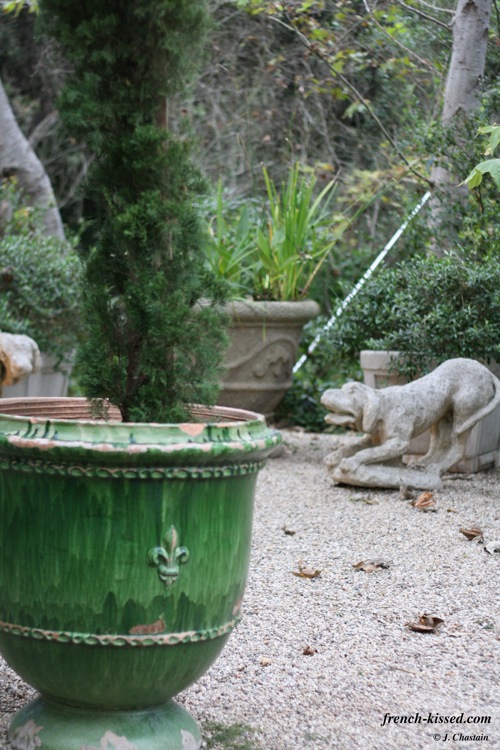 and a series of outdoor "rooms".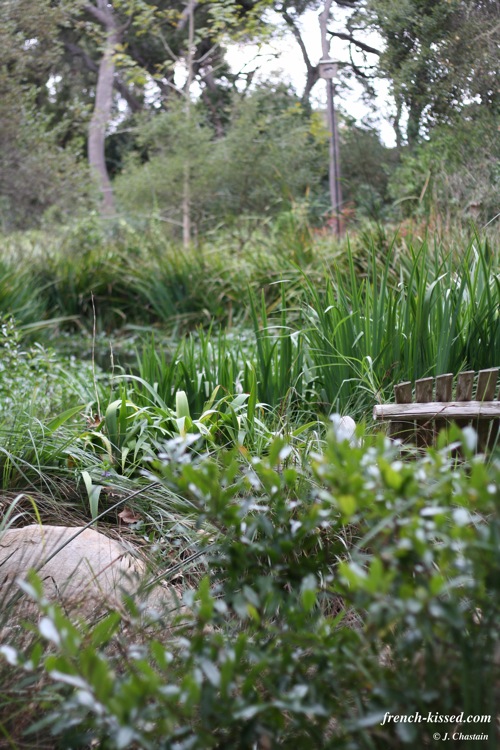 A tranquil serenity settles over Penelope's gardens providing the enchanted link between the Farmhouse and the surrounding nature preserve.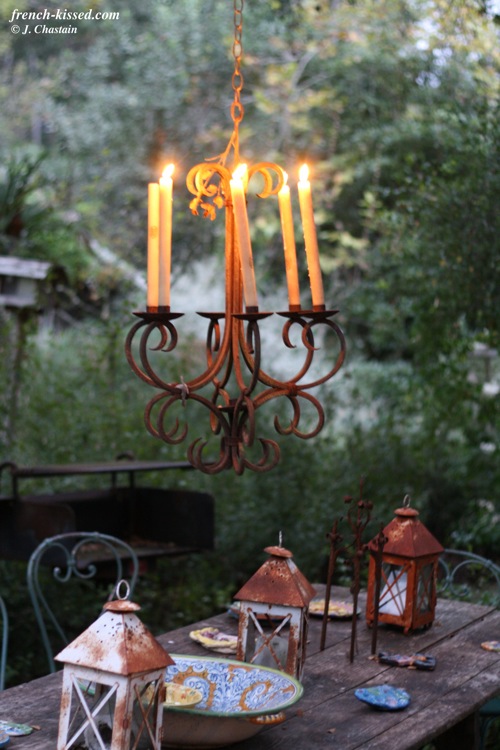 The mild Santa Barbara climate allows for a long season of outdoor dining.  Can't you just imagine friends and family gathered round for hearty suppers in the garden with the chickens underfoot.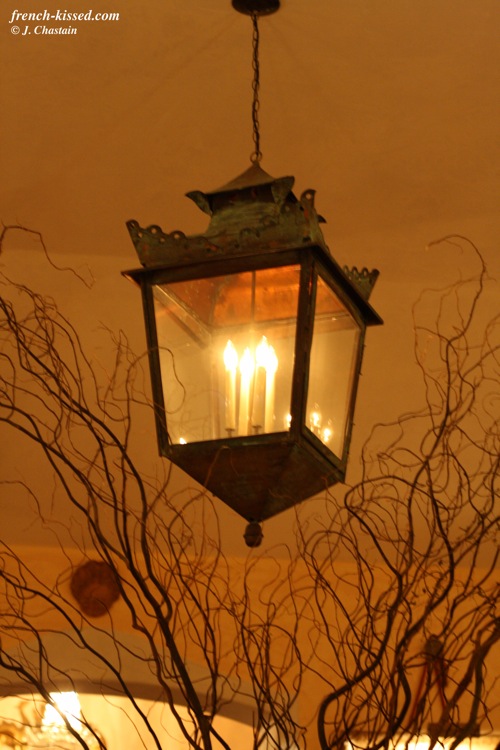 Old friends and new gathered to celebrate Patina Style and to wish Brooke and Steve all the best as they embark on what is certain to be another successful collaboration as they build their very own farmhouse…
Patina Farm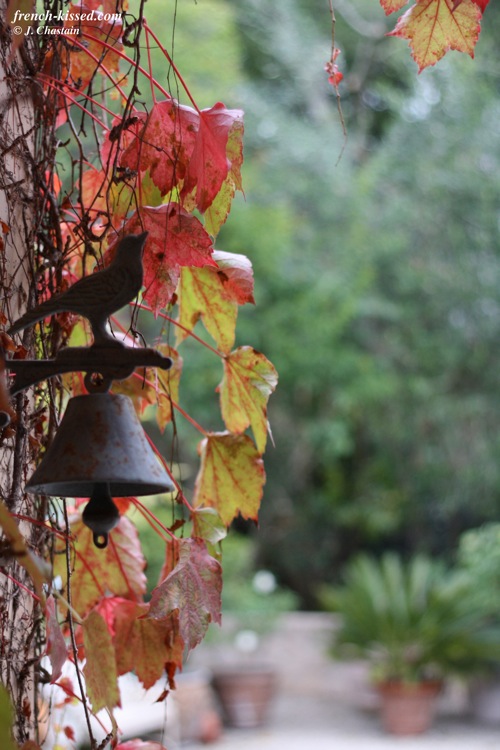 A perfect way to spend an enchanted Autumn evening…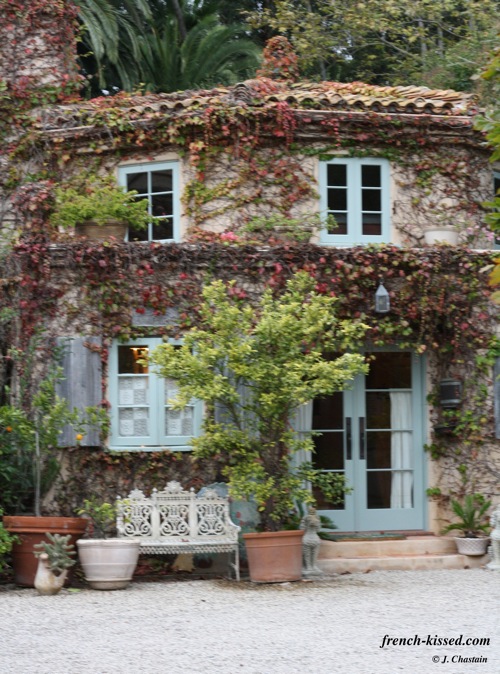 in the magical setting of the Montecito Farmhouse.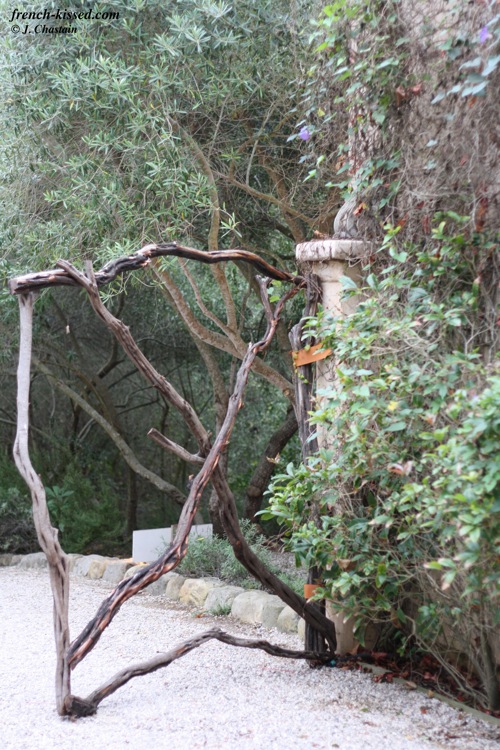 To see more photos of Penelope's beautiful home and gardens,
visit Velvet & Linen here