Porch!  A lovely store in Carpinteria had a   " Winter Fest"!!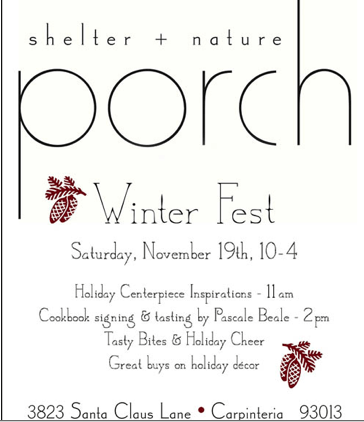 The co-owners Christy and Diana are talented and energetic; and their store is truly special!!!
They describe their wares as "Shelter and Nature".  They have all kinds of things for bringing the outside in, and bringing the inside out!  And these women  (who own it and work there) really know how to "style" a showroom and garden!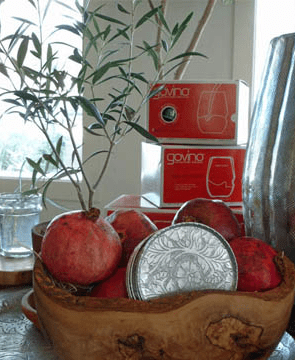 Here is a little sample!  A tiny olive tree in a pot;  a hand-carved bowl, pomegranates, and portable wine glasses for wine tastings!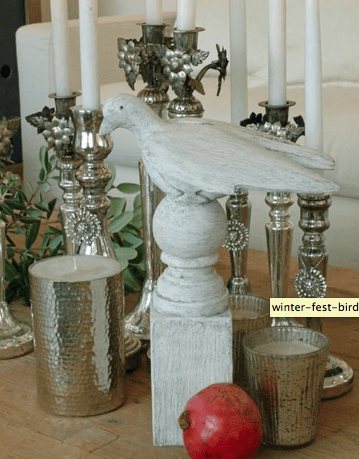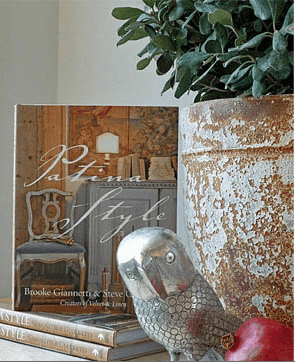 Of course, in the advertising for the event;  my dear friend's book "Patina Style";  was front and center!!  It is such a beautiful  book!  Even before you open it up!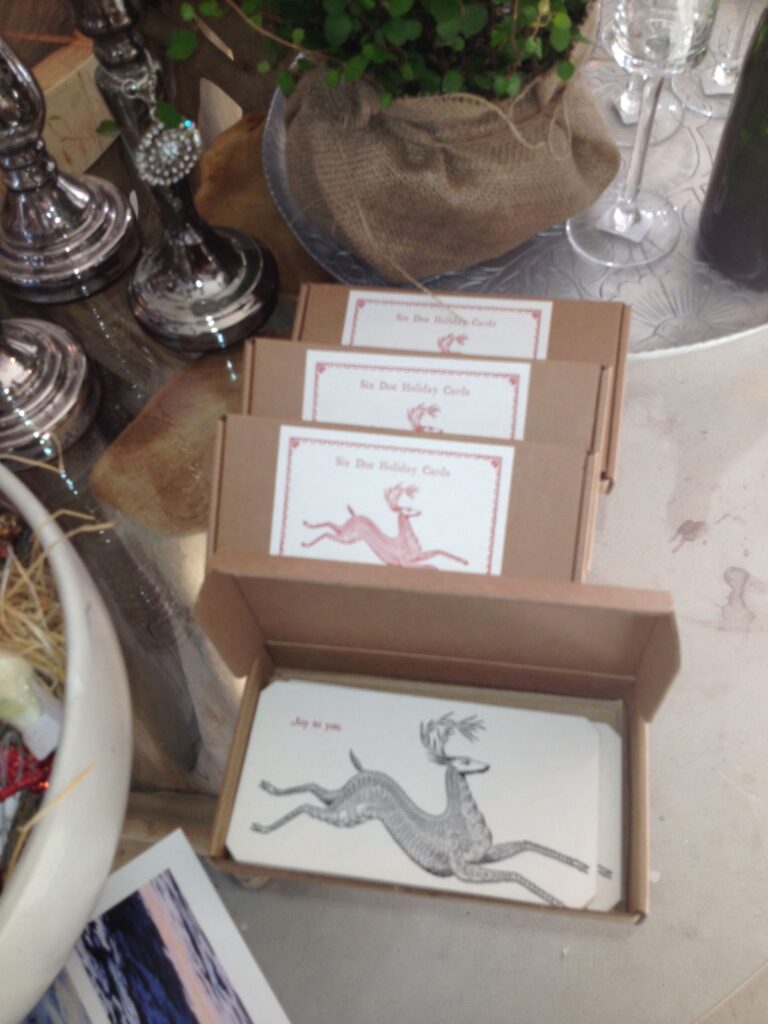 From holiday cards to unusual ornaments;  the most special things you don't see anywhere else!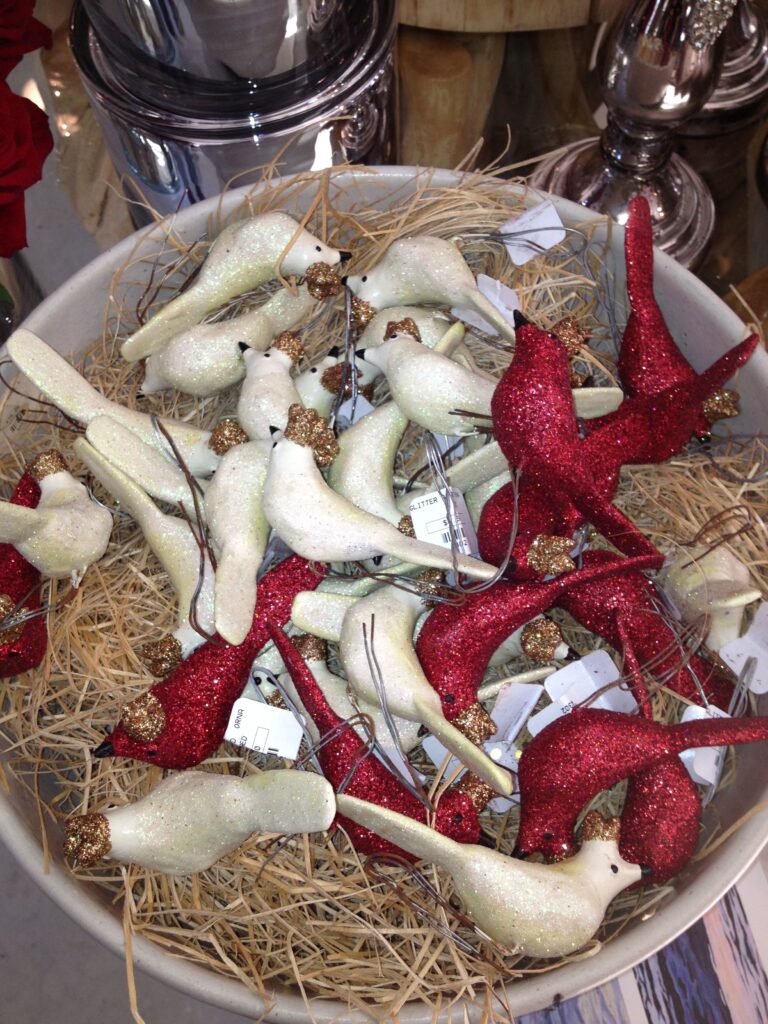 I love these little crowned birds to wire on branches!!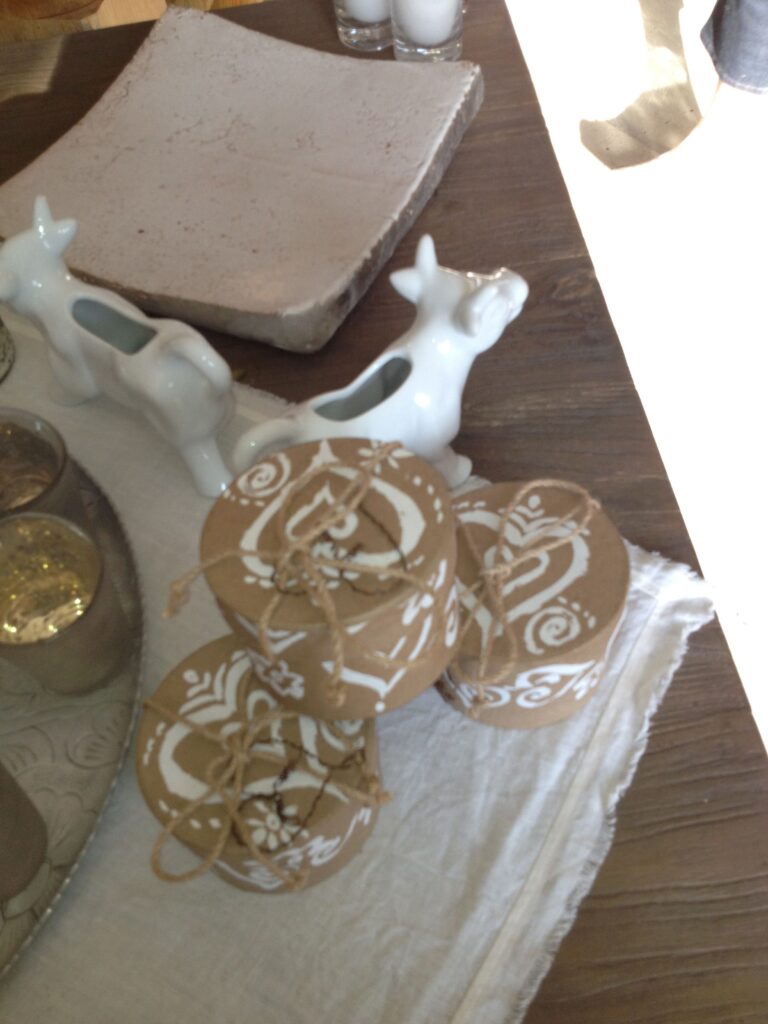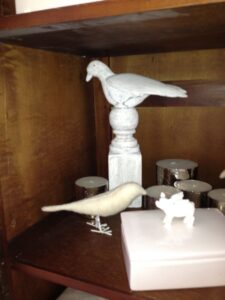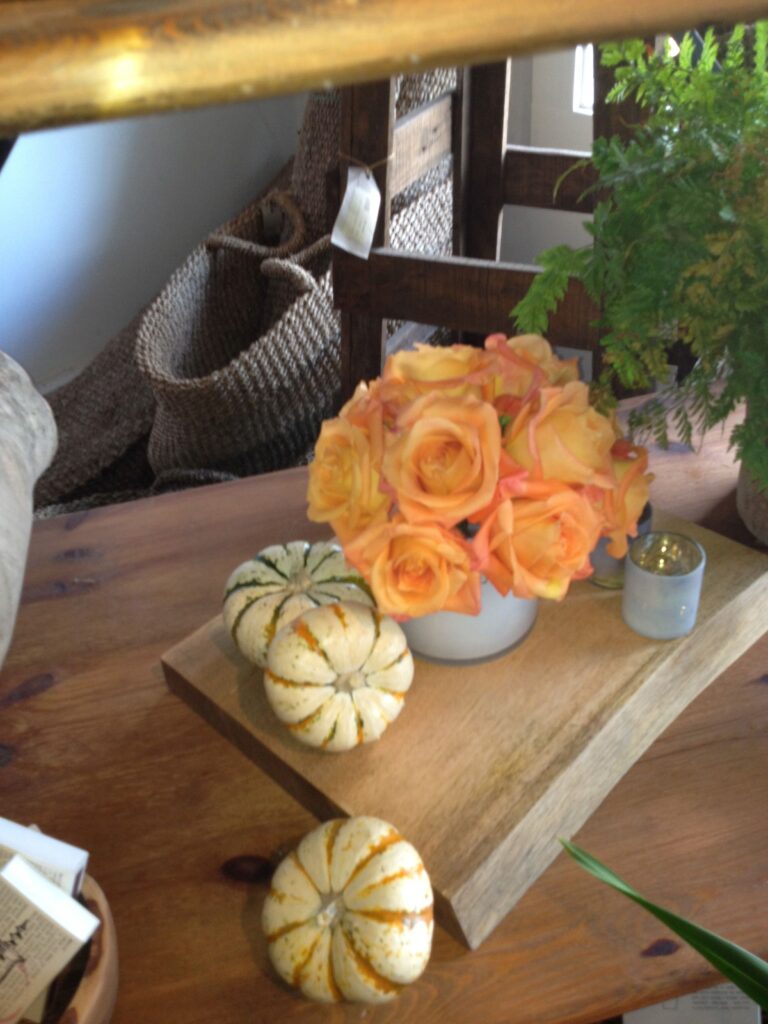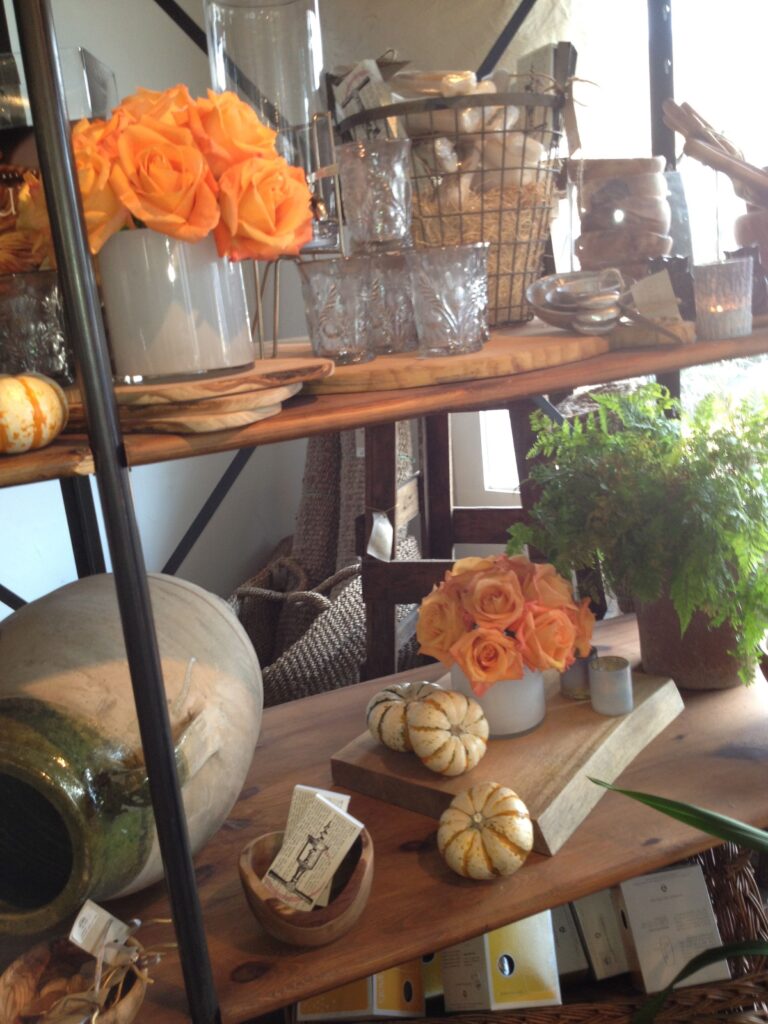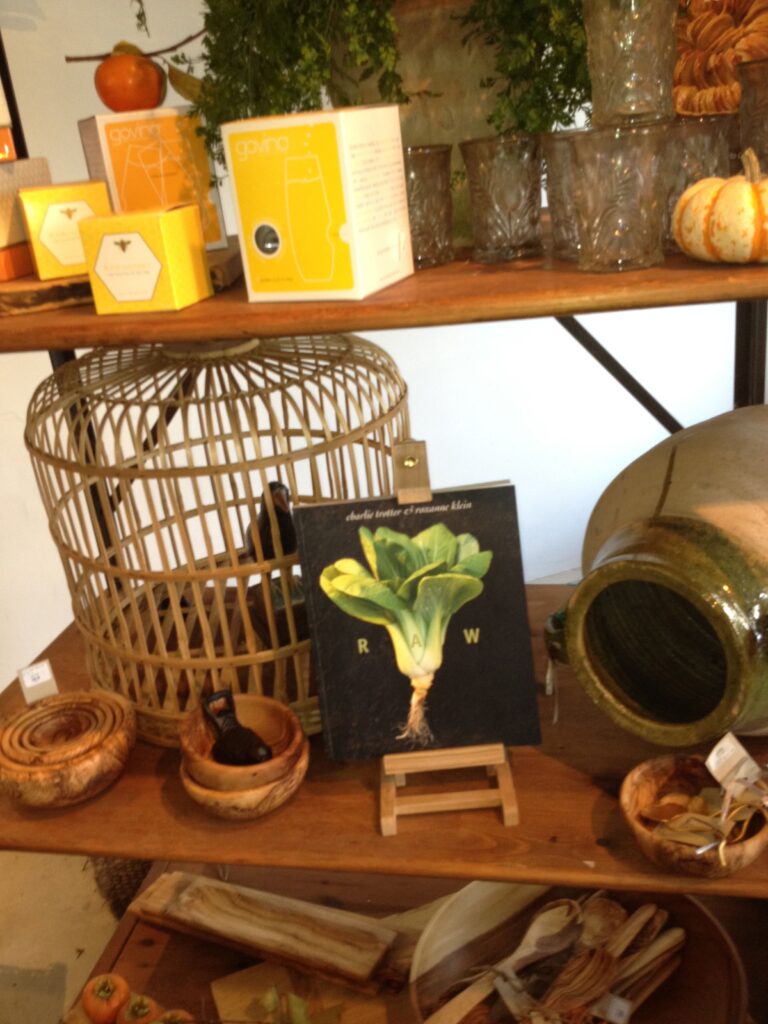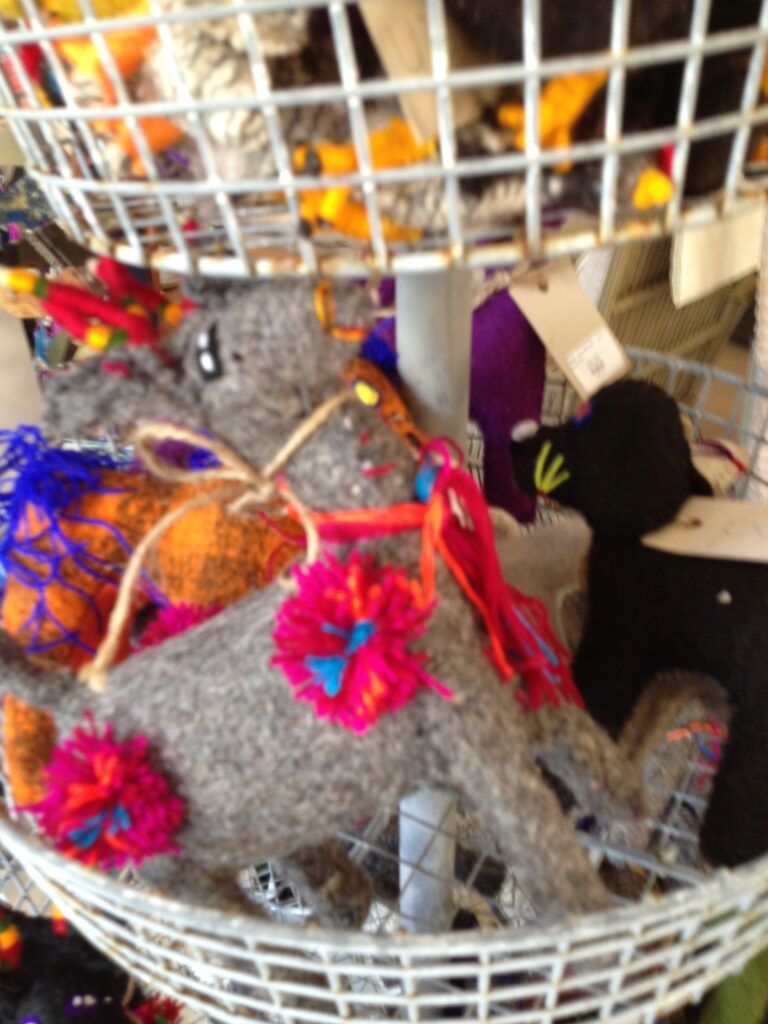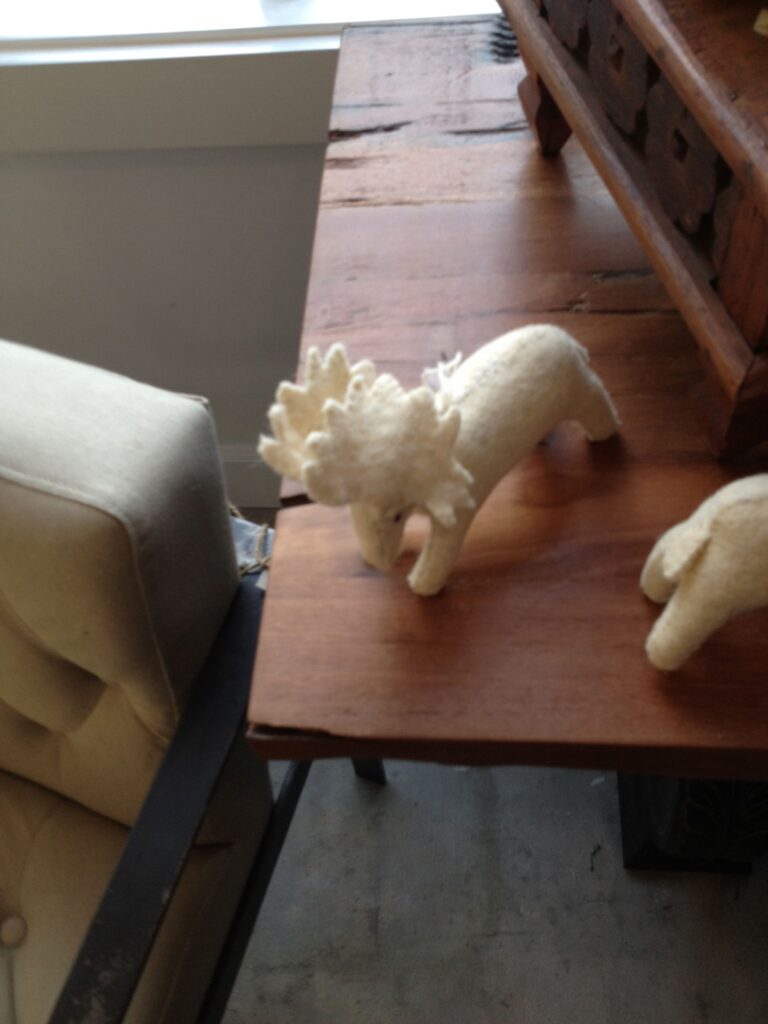 Ropes of pearls for the tree!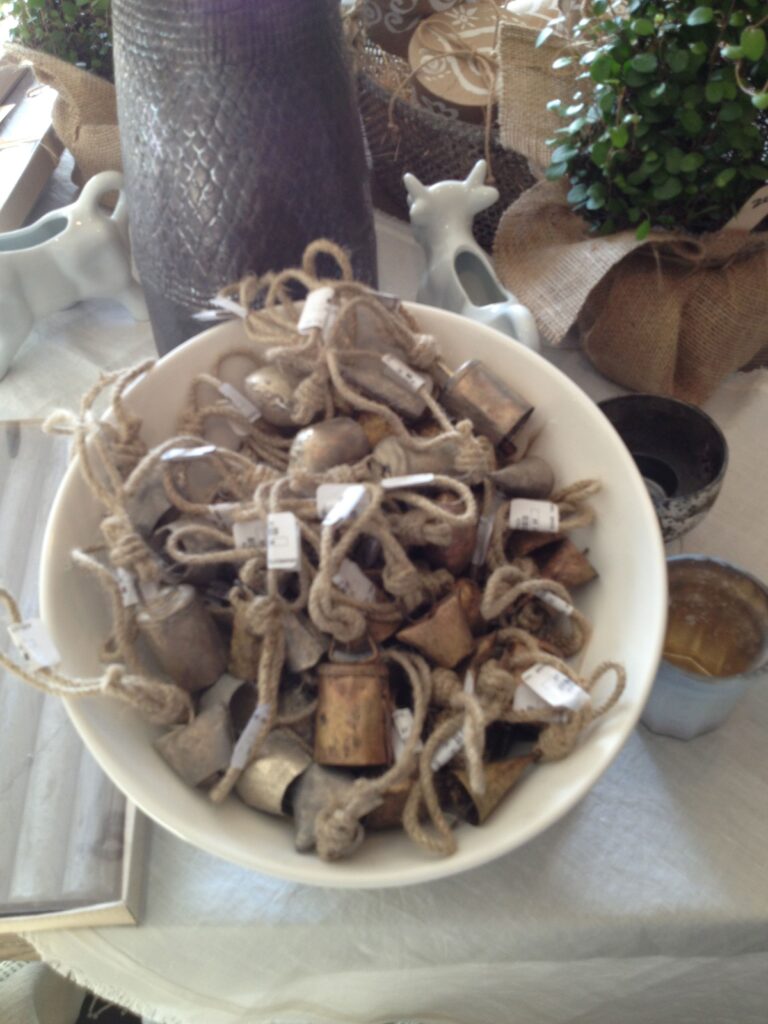 I love these little bells!  with natural twine !  They make the best noise!!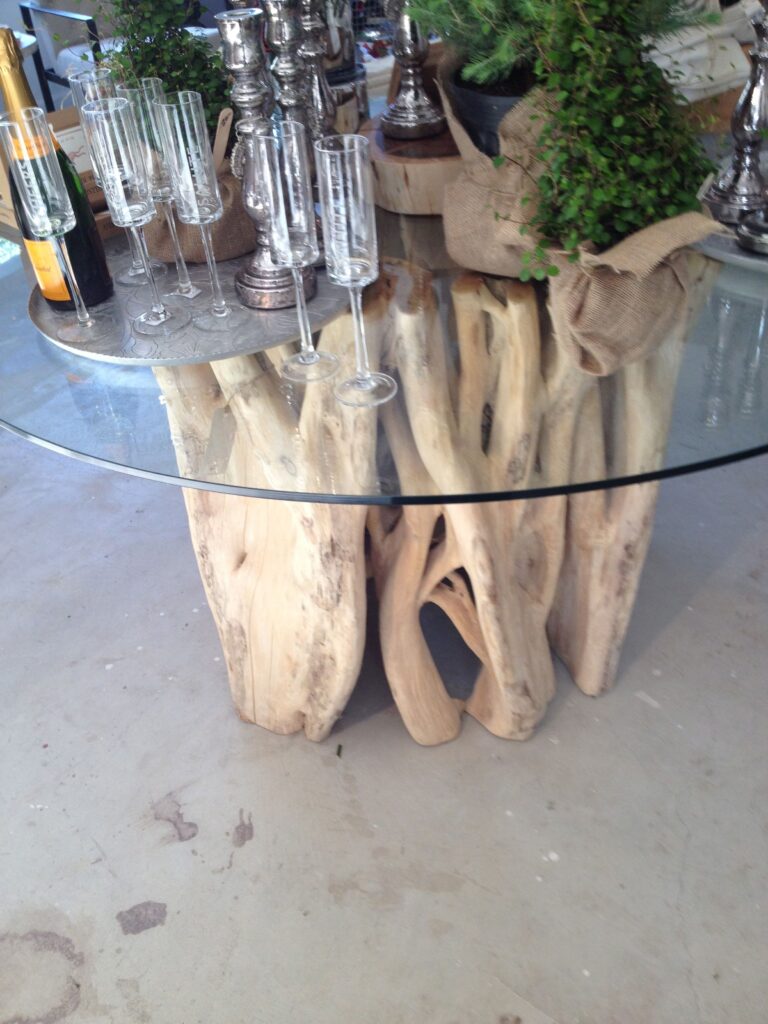 They have some furniture, such a unusual table made from driftwood!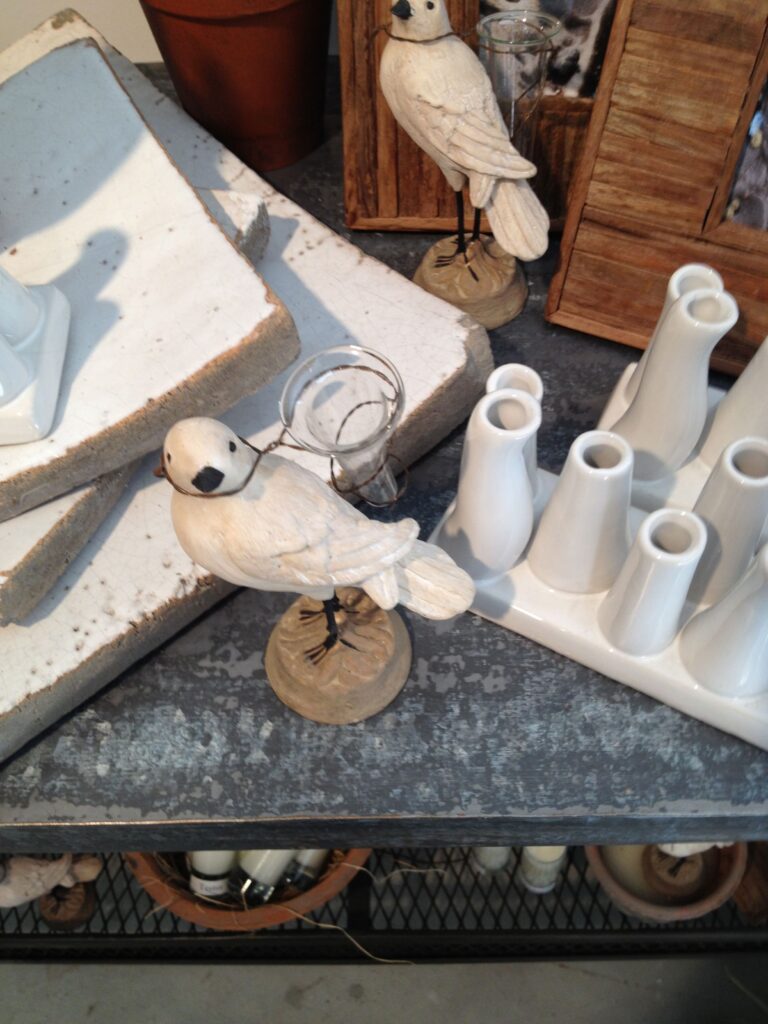 I always love birds;  and so do they!
 And to top it off!!!  There were the "Barrel Boys" smoking turkey that had been brined and smoked for eight hours!  The best turkey sandwich with homemade cranberry sauce!
They cater and they make barrels to smoke food in!
www.barrelboysmokers.com