This year Easter greeted us with a beautiful day and a fun filled event with family and friends.  We celebrated at a friends farm, known as the Lemon House.  Where what used to be a lemon packing house, a young family of four now resides.  Present at the party were three generations of several families; the hosts are close friends with our daughter Ella and her husband and children.
While the kids enjoyed an easter egg scavenger hunt the adults walked the property while sipping on fresh lemonade and snacking on delectables. The Lemon House has a wonderful history, built in the mid 1800's, the farm is situated in the foothills of Carpinteria and is adorned with several charming barns and workers cottages.  
Below is a view from the side of the property showing one of the many old growth oaks the property is complete with.  Years ago the stage coach used to pull right up along side the house to load up lemons.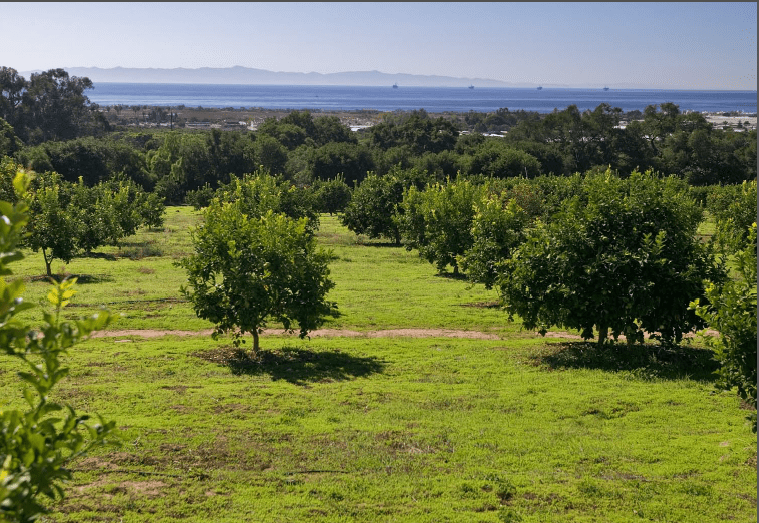 An ocean view from the lemon orchard!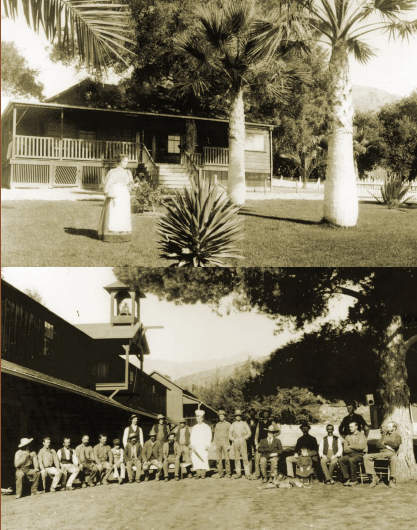 The historical pictures above are one of the property's houses as well as a photo of the staff in front of the barn, which still stands just below the main house!
Inside the house are sliding barn doors which separate the large open rooms.
Some of the Easter goodies!
The lemonade was served in mason jars!
Beautiful antique Meissen china, each plate with different fish.
Wearing my "festivity crown" for Easter.

Happy Easter!!