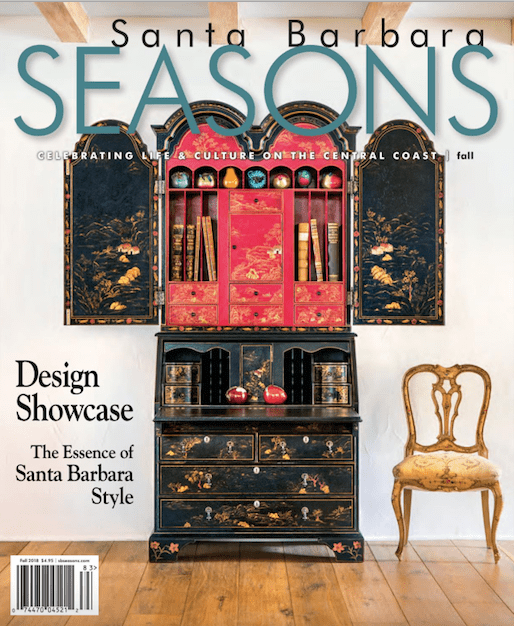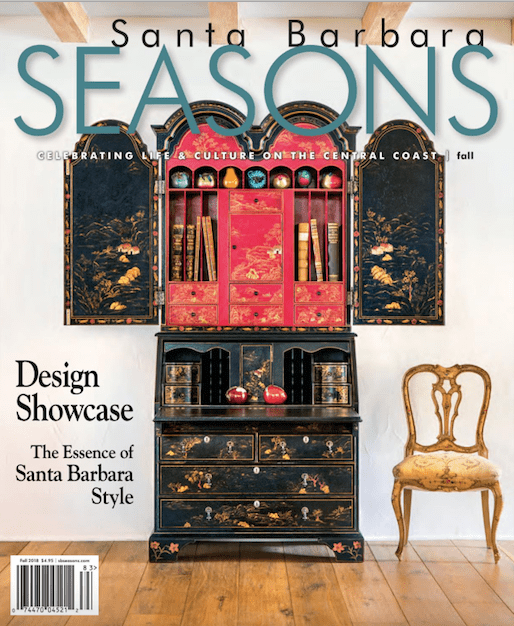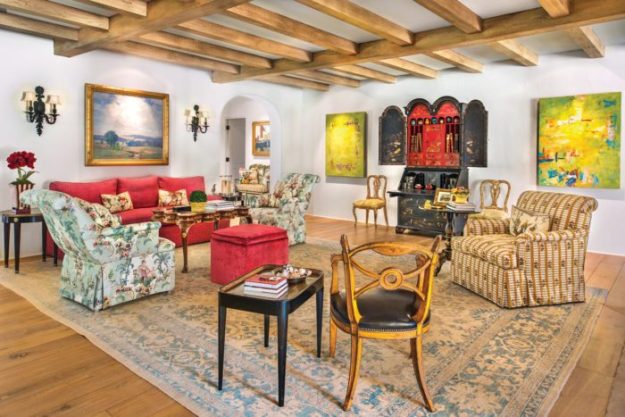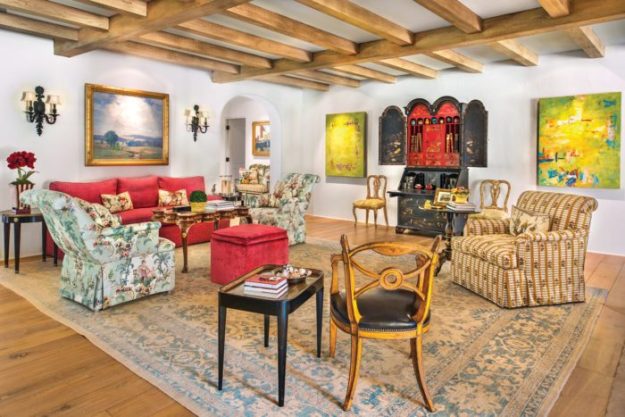 When attorney David Cohn and his wife, Debby, came to Montecito from Bakersfield, they connected with two key people who helped make their dream home a reality. After buying a remodeled 1960s-'70s ranch-style house, they hired Jon Sorrell of Sorrell Design, who transformed their ordinary ranch into a French country-style stone farmhouse with a historic feel. "Even though it isn't an old house," says Interior DesignerPenny Bianchi, "it feels and looks like one."
Shared Vision  
The Cohns had a vision for the interior but needed help in executing it. When they saw online photos of Penny and Adam Bianchi's Provence-style farmhouse (featured in Santa Barbara Seasons' Fall 2017 issue), they knew they had found a match. "They said, 'Your house looks like what we want our house to look like,'" says Penny.
Penny, who has been designing for 49 years, emphasizes the need for creative alignment and a shared vision for each project. "All my work is certainly not the same style, but there's a general approach. It's important to be on the same page. I talk with my clients about their lifestyle, what they are interested in and what they like, and I listen," she says. "In the end, it should not look like a decorator did it."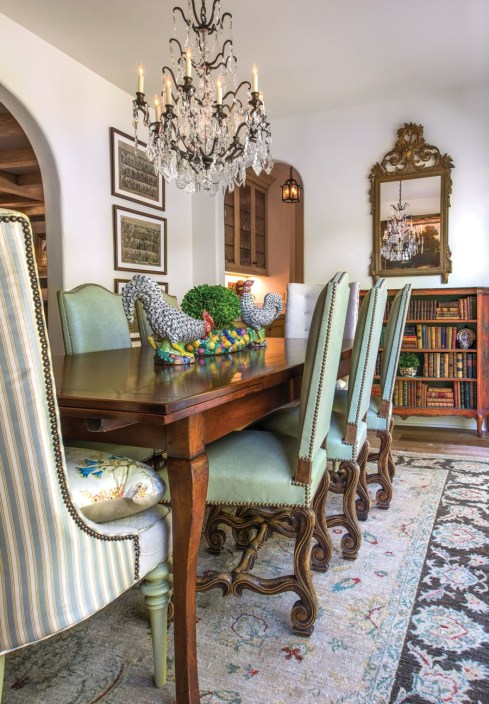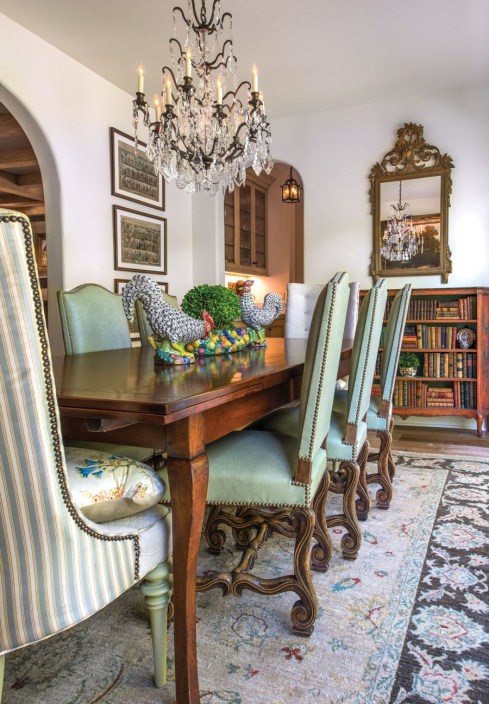 Perfectly Imperfect  
The Cohn home is infused with a gracious old-world European feel. "There is nothing that looks new," notes Penny. "Everything has a patina, old finishes that are worn and look like they have been used and loved. I like to see a mixture of things that look like they were collected over the years. European houses are imperfect—they have cracks. I call it 'perfectly imperfect.' For some projects, I have gone after limestone counters with a hammer!"
The living room presented one of the biggest challenges of the approximately one-year design project. "It's a central room with no windows," says Penny. "It opens onto rooms with windows so it gets light, but color was very important. We used a mix of colors and prints, with some chinoiserie prints, for the upholstered furniture."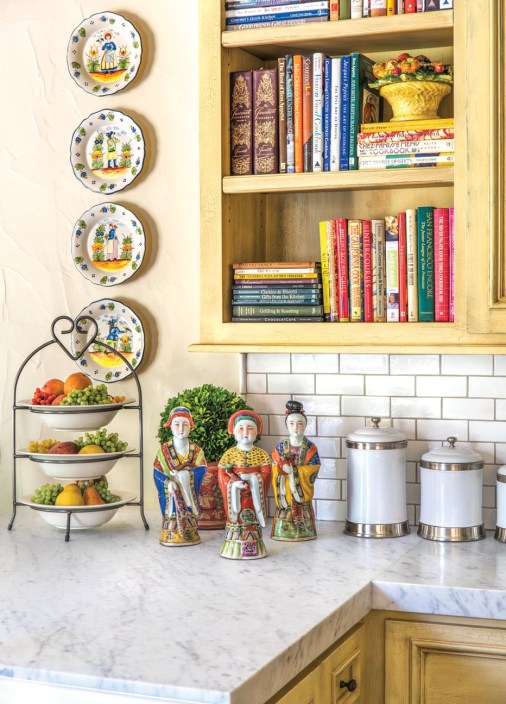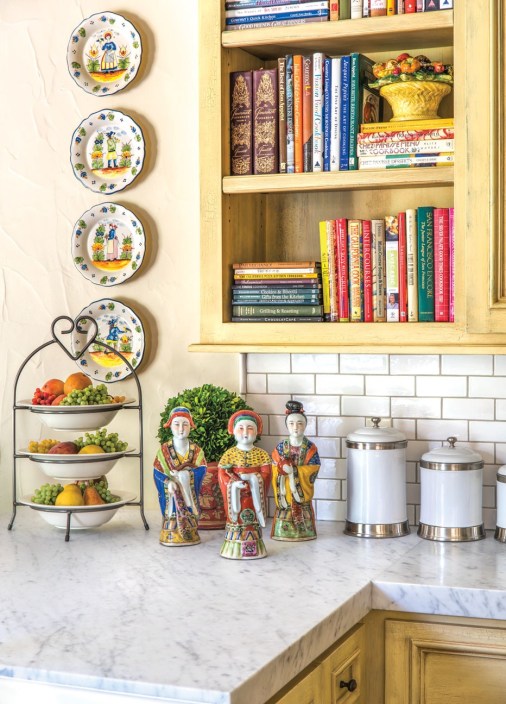 Many of the furnishings and accessories were sourced locally. "There is an enormous trove here in Santa Barbara, with all of the old estates," Penny notes. Wood-plank floors are warmed throughout the house by old area rugs. "New rugs are against my religion!" says Penny. "When they're made with vegetable dyes they fade beautifully." She sources most of her rugs from Shaw Zahiri of Summerland Oriental Rugs, who specializes in handmade carpets from around the world. They add to the timeless quality of the house, which is a signature of Penny's designs. "If it's a trend I'm allergic to it!"
"It's a very happy house," says Penny. "Debby and Dave have grandchildren who visit and it's a great house for children, with a lot of indoor-outdoor space and lovely gardens." Outdoor living is enhanced with seating,
walking and dining areas, and graced with a gurgling stone fountain.
Growing up in Pasadena, Penny was drawn to design at an early age. "Other kids would be out on the swings and I was rearranging the furniture," she says. "My mother gave me Elsie De Wolfe's book, I read it and said, 'Oh my gosh, this is a job?!'" Penny graduated from the University of Southern California with an English major and later took courses at the New York School of Interior Design. "I'm so lucky that I've been able to do what I love doing my whole life," she says, "It's a passion."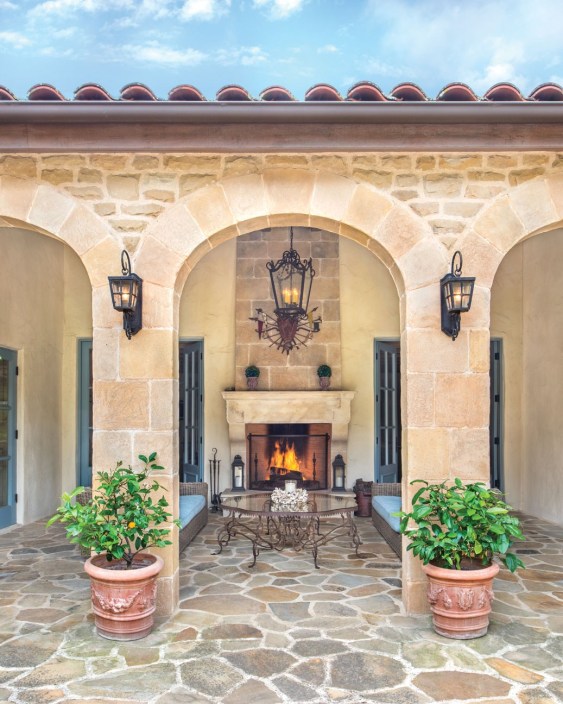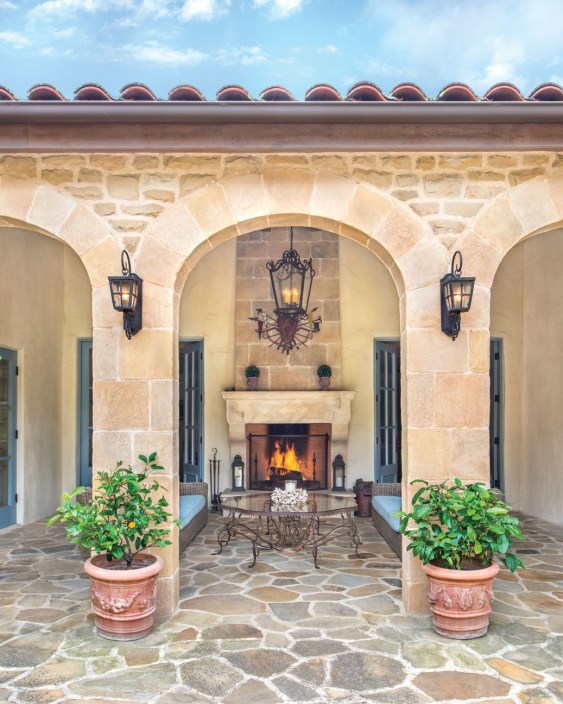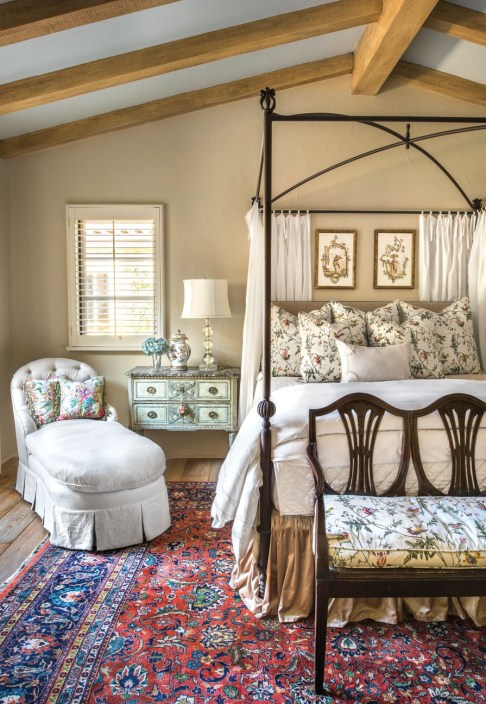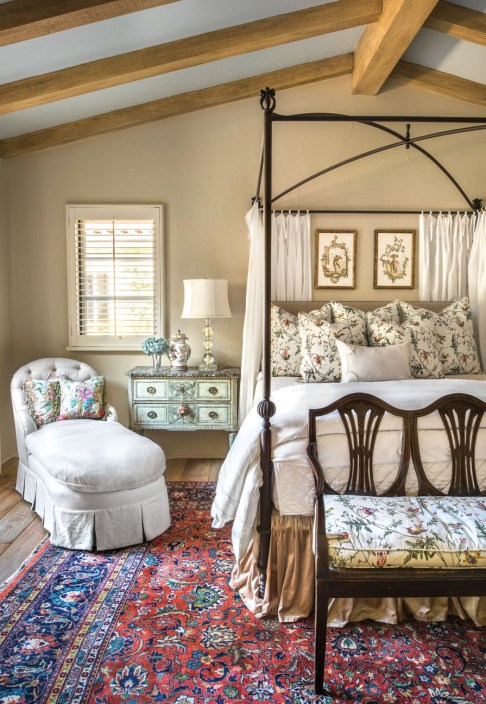 This story was originally published in the fall 2018 issue of Santa Barbara Seasons Magazine.