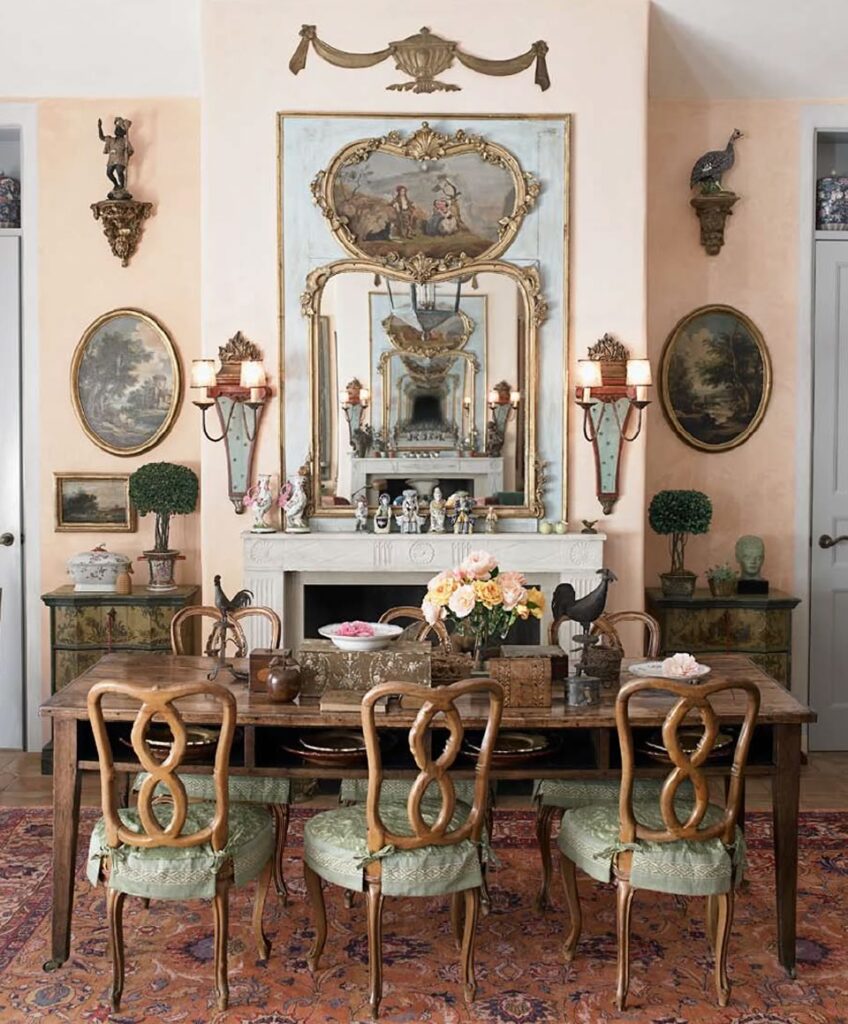 My very favorite mirror above a fireplace or console is a "trumeau"!
A "trumeau" either has a painted scene or some lovely carving.
 They were always part of the "boiserie"  (paneling) in a french house; and are very popular here, especially
in " French" houses!
This is what I do know!  I LOVE "trumeaus"!!
Our house in Pasadena……..had three trumeaus in the living room!
It was a "pavilion" and copied from a lovely house outside of Paris built in the 18th century.
 During the eighteenth century , many rooms were paneled with "boiserie" carved and painted.
Above the fireplaces and over consoles they often had a mirror included in the paneling to increase the light.
"Because lighting an interior was a great challenge during this period the use of highly reflective
mirror glass was an integral part of any room. During the reign of Louis XV (1723-1774) and Louis XVI (1774-1792) large mirror plates
were actually placed within the framework of the walls and
 mounted above fireplaces and console tables with candelabra and candlesticks placed in front of them to reflect the light."
When we were building our house;  I was on a decorating trip to New Orleans with Sotheby's and I
discovered a pair of "trumeau" mirrors with two different scenes!
I had never seen that before!
Because we were building a "big hall" with two fireplaces , I made an "emergency" call
to my husband!
 Finding a pair of trumeaus with two different scenes was lucky beyond!
Happily, we bought them , and they are a delightful part of our "big hall"!
They have two delightful scenes of children playing and even a dog that looked like our dog, Georgie!
 We had a lovely French Regency style house in Pasadena, which had  four beautiful trumeaus!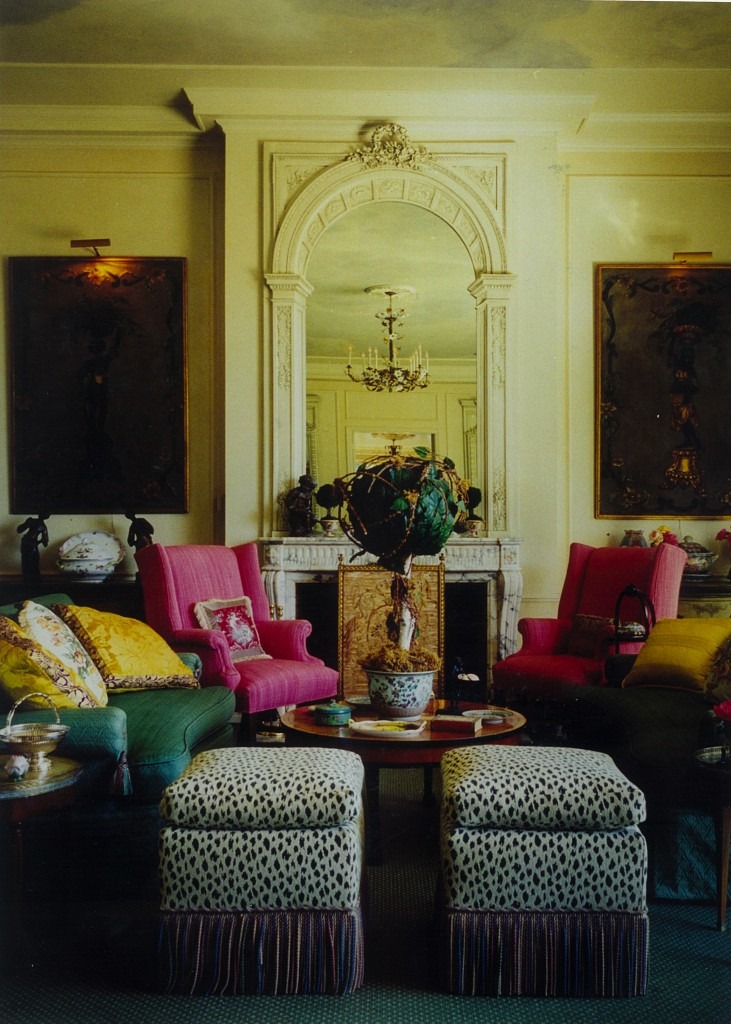 Here is the one that was over the fireplace in the living room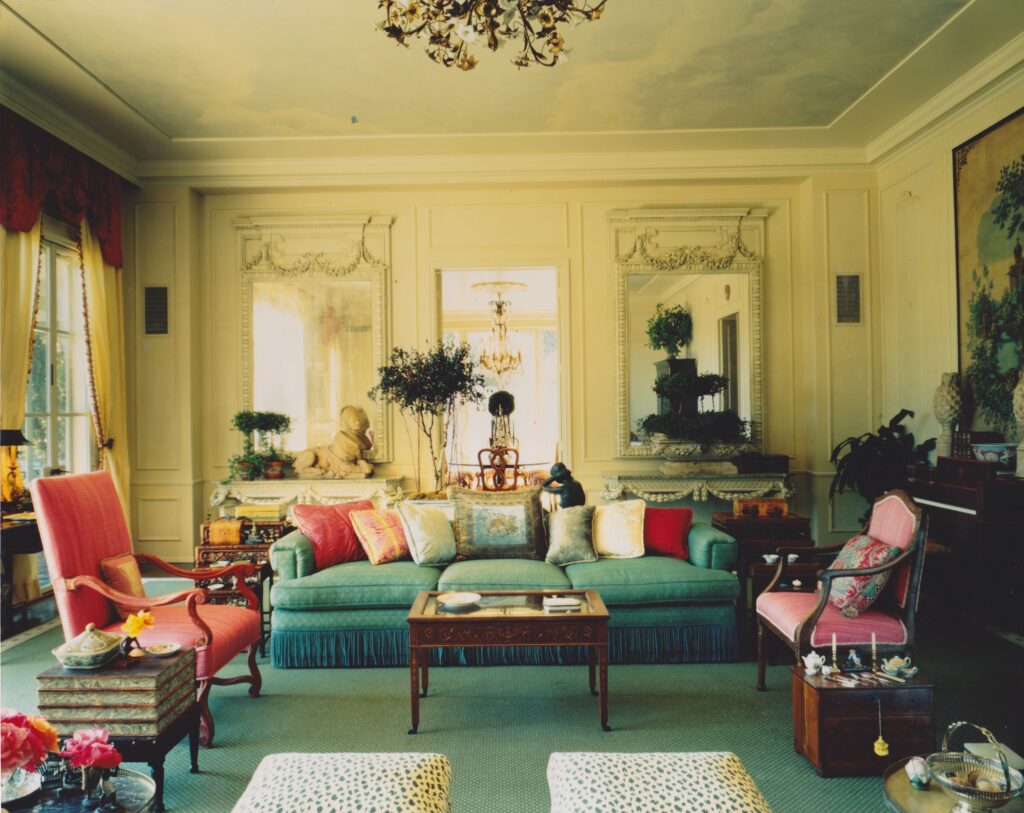 This is looking the other direction towards the dining room  a pair of consoles with trumeaus.
This console was in in the dining room.
This console and mirror were in the entry hall!
Trumeaus are lovely!
The lady who built  our house  in 1957 went to France with her architect to buy these antiques to incorporate into the French "pavilion" she was building!
I am showing examples of others I've found!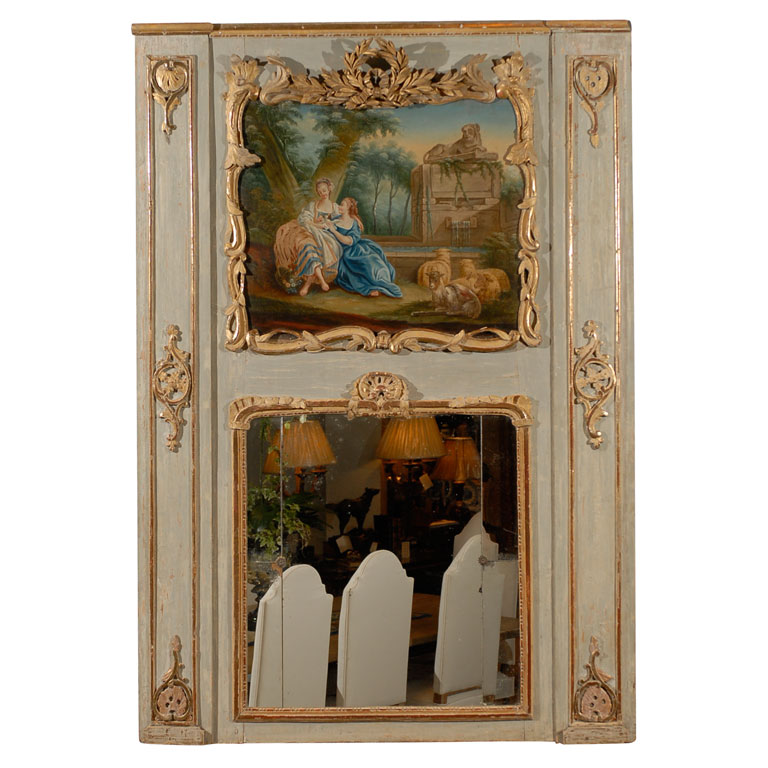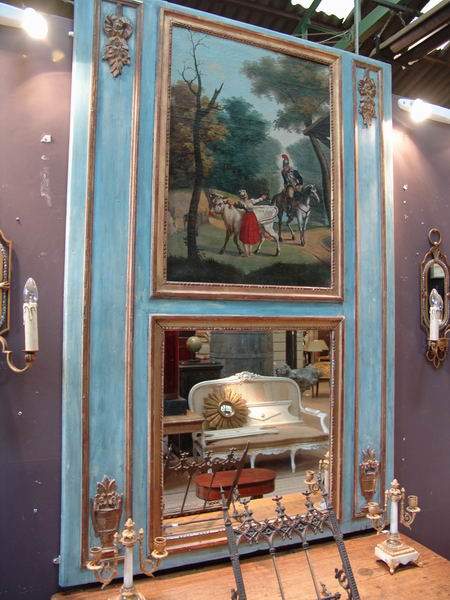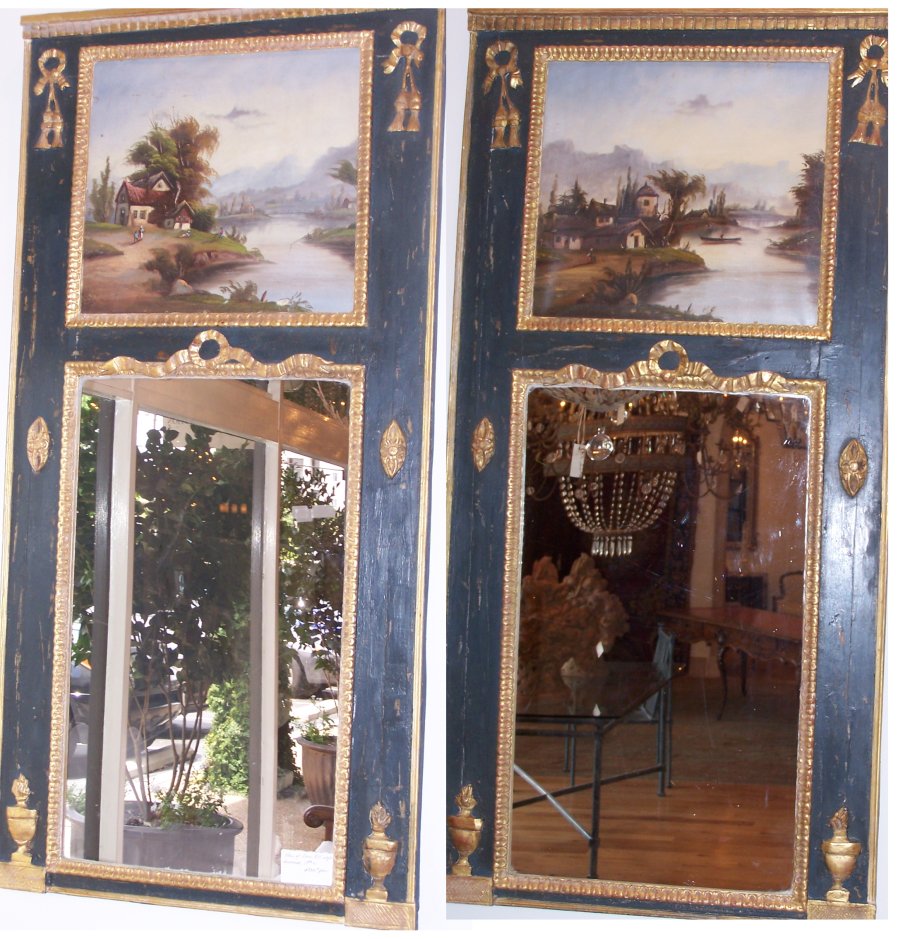 Pair of Louis XV Style Trumeaux. Ca: 19th C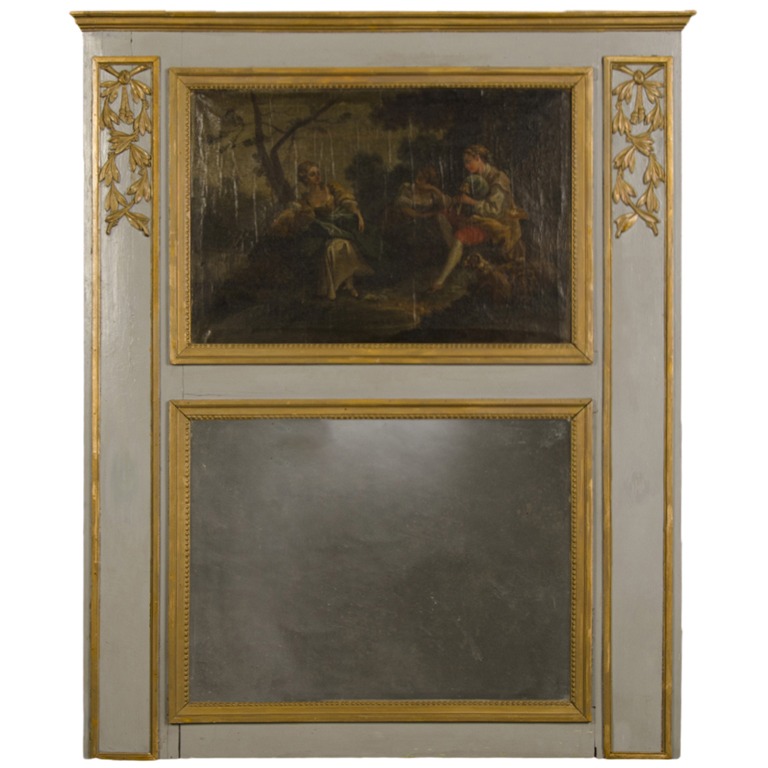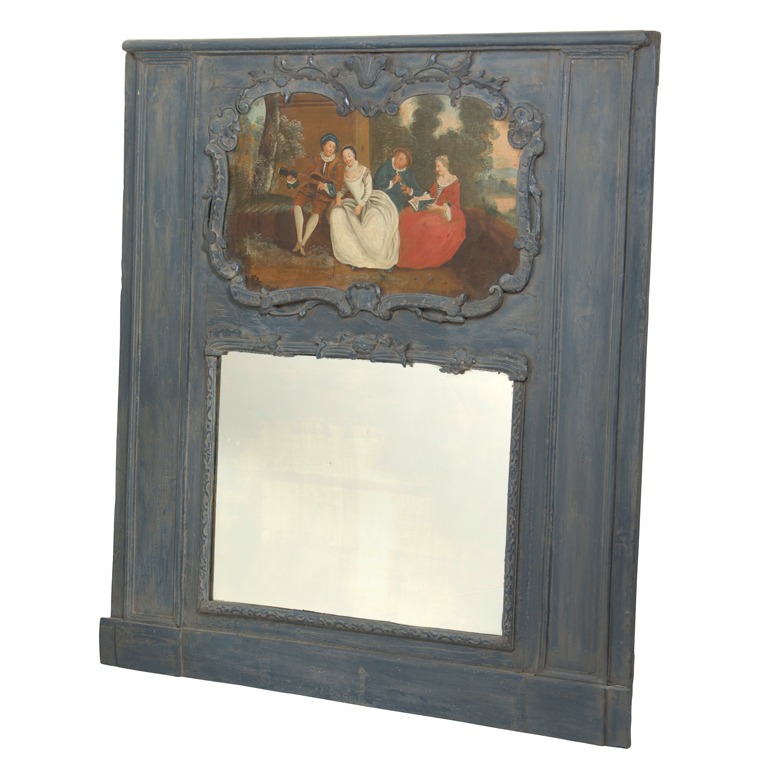 SaveSave
SaveSave
SaveSave