This picture is right after they hatched!!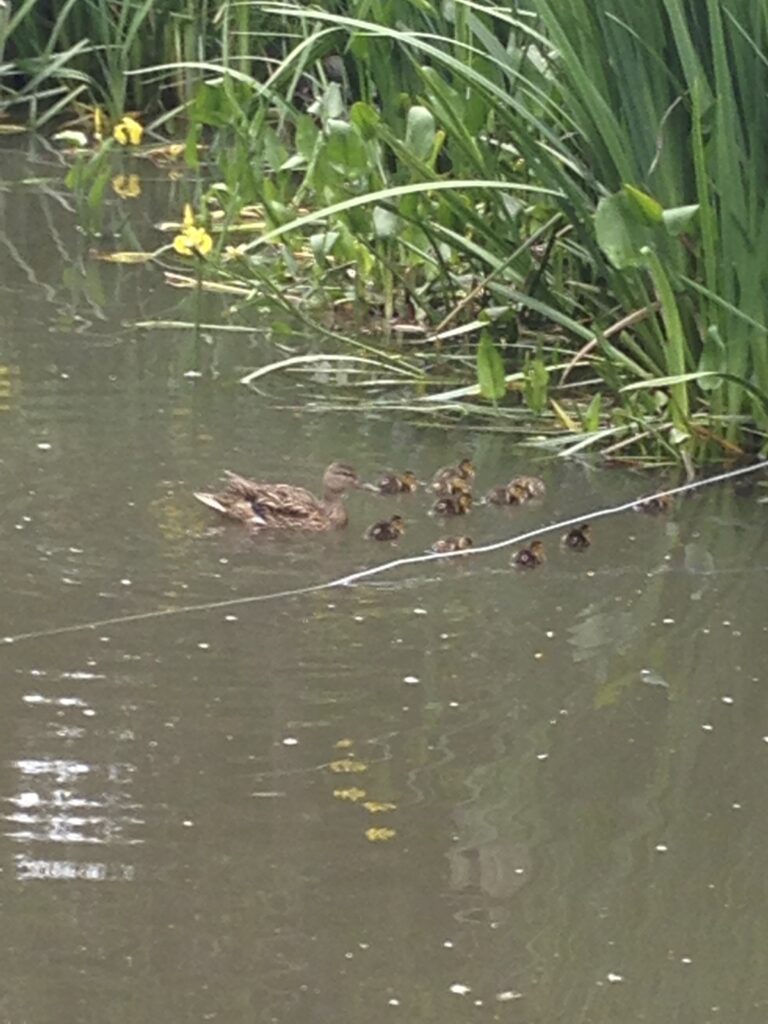 April 13,2013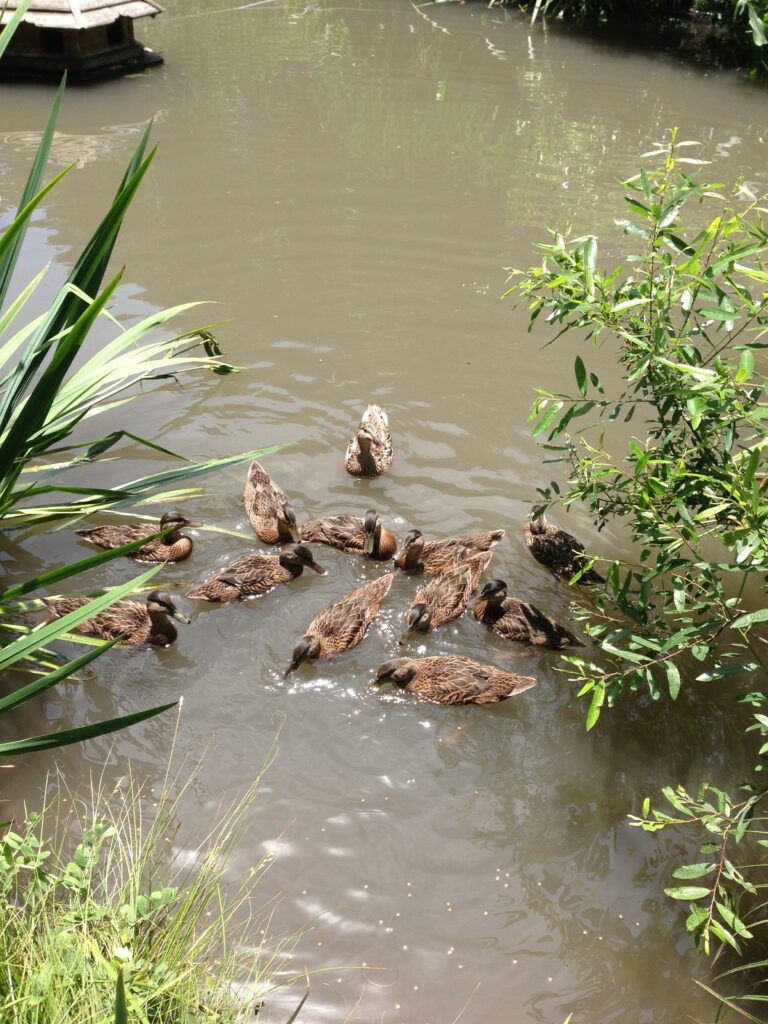 And this is today!!
May 25,2013
All 11 ducklings have survived;  in 10 more days they will be able to fly!!
They are a little hard to distinguish from their Mommy!
(she is in the back watching!)
 HAVE A WONDERFUL HOLIDAY WEEKEND!!!
AND PLEASE ENJOY WILDLIFE AND THE OUTDOORS!
ALL THESE DUCKLINGS HAVE SURVIVED…….WHEN I WALK OUT THERE……HEY SWIM TOWARD ME.  I don't ever "touch" them;
(it is very tempting)  However, I do not want them ever to be vulnerable  to people who do not want to "help them";  and who want  "eat them"!
Lots of ducks do fly to our pond……..(they do fly to where they "hatch"!Last January……..65!
They are welcome!! I live in heaven……and I haven't even died yet!!!
thank you for following me!  I am astonished!!!