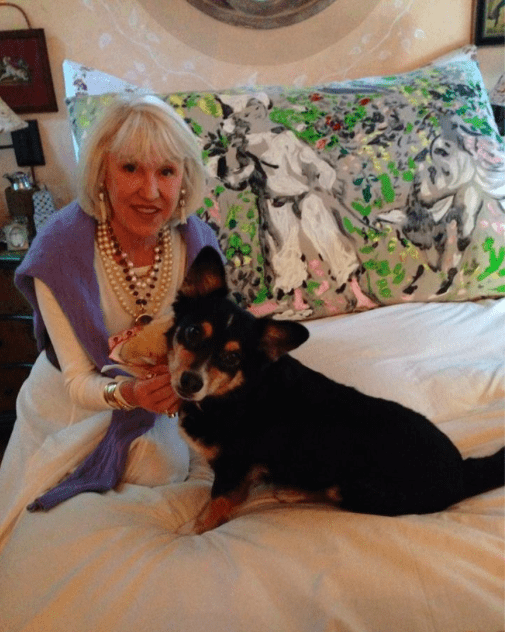 This is my most recent purchase of the work of Marcel Vertes!
It was a "wall hanging" purchased in France in the sixties;
The title of the work is "Le Jardin de Pierrot"
Pierrot was a boy member of the  characters in the "Commedia dell'arte";  a comedy group
that started in Italy and spread to France.
It was hand printed on linen fabric  by the company Corot and the label signed by the artist.
I had it made into a pillow!
He died in 1961;   so it was done before that.
 Imagine my surprise when a very nice man from Chicago wrote me that he had purchased
what seems to me to be the "original" hand painted on burlap!
(he found me by "googling "  Marcel Vertes)
and  saw my collection and read my blogpost about the artist!
He was at an estate sale; and it was sitting on the floor unpriced.  What a great eye!!
The hand painted burlap painting is stretched on a wooden frame.
The man who bought it was told that it  was sold by Sotheby's in 2006 for $14,000.00!
It is very large;  81″ long and 31″ tall.  Gorgeous!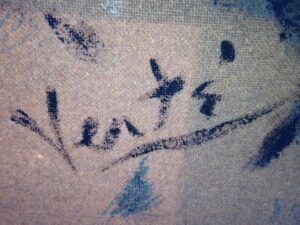 His signature in paint!
Here is the overall view.  As you can see the colors are slightly different;
but the boy in the tricorn hat and the donkey are almost identical!
It is very large:  81″  long by  31″ high, painted on burlap!
My pillow is above.
They are very very similar;  thought not exact.
Here is the close-up of the boy in the painting.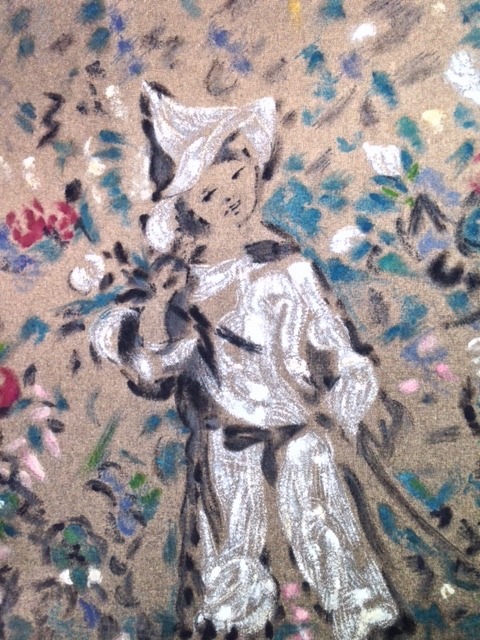 .
My close-up of the donkey above.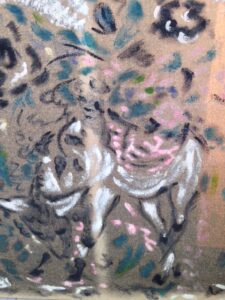 His donkey.
This lovely  painting  is now for sale on ebay!!
http://www.ebay.com/itm/MARCEL-VERTES-LE-JARDIN-DE-PIERROT-OIL-PAINTING-ON-LINEN-ORIGINAL-/261631420989?pt=Art_Paintings&hash=item3cea72aa3d
PS;  while writing this post I remembered I have a "gouache" by Vertes of this  same boy with a tricorne hat!