The pond now has duck houses, plants and fish And ducks!!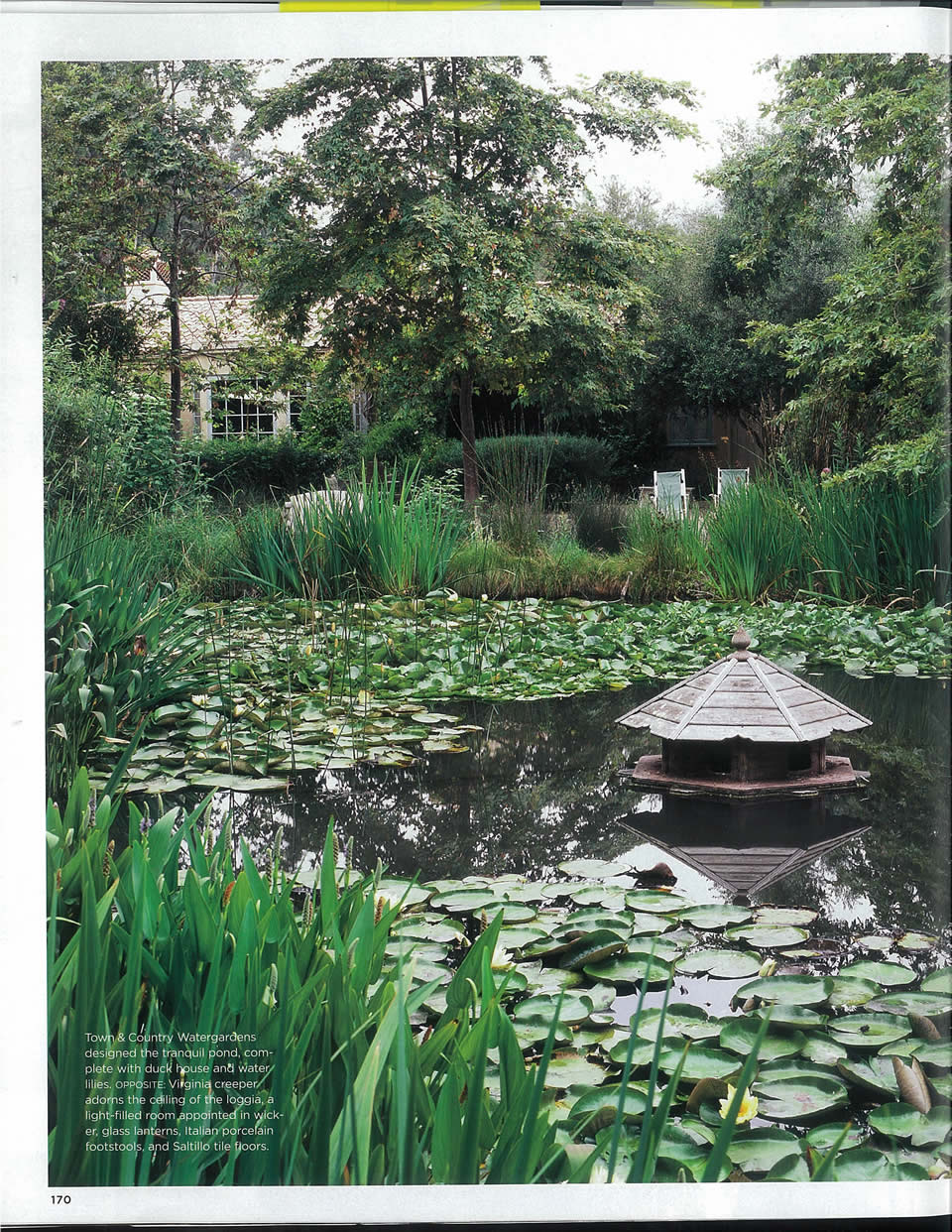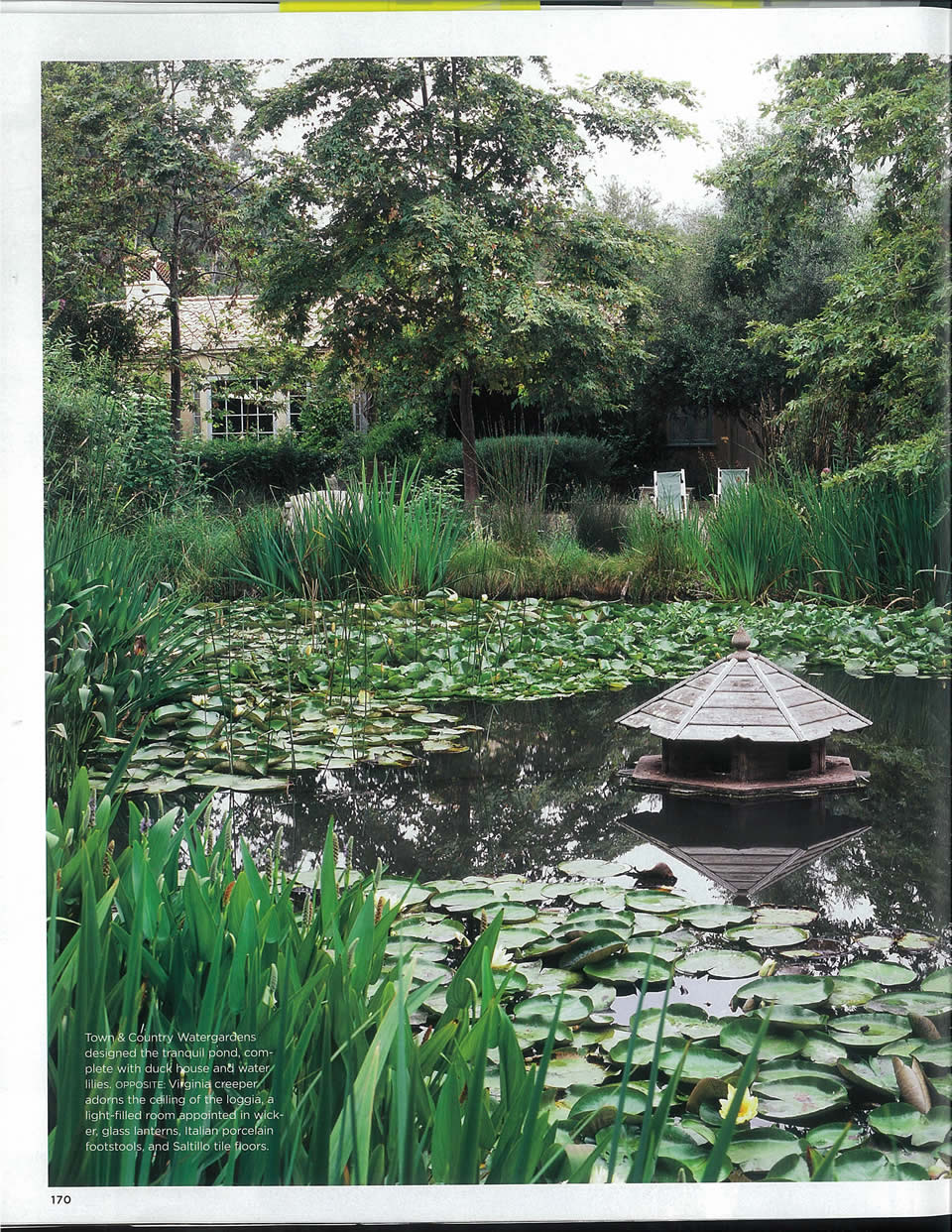 This was the pond a few years ago.  It was a natural pond (even though we re-dug it);  it was clay soil and held the water for 17 years!
Then came the drought……over the course of 3 or 4 years; it needed more and more
supplemental water.    One month the water bill for one month was
$2800.00!!!  The "autoflow" was turned off!
Then the water rationing and fines!  The "jig was up"
Adam even gave me 4,000 gallons of water brought by a truck to save the ducklings
who couldn't  quite fly!  (for two more weeks…..) that water didn't last for 2 days!
After it dried up;  we had a liner installed; and this is how it looks today!
Liner installed;  some of the iris are regrowing from bulbs;  landscaping commencing!
But the ducks have staked out their houses!
they flew in the minute they delivered the 6 trucks of water to fill the pond!!
 Continuing the landscaping!   More pictures of the ducks!  (we scared them off for a few minutes
today when we put the floating plants in!)